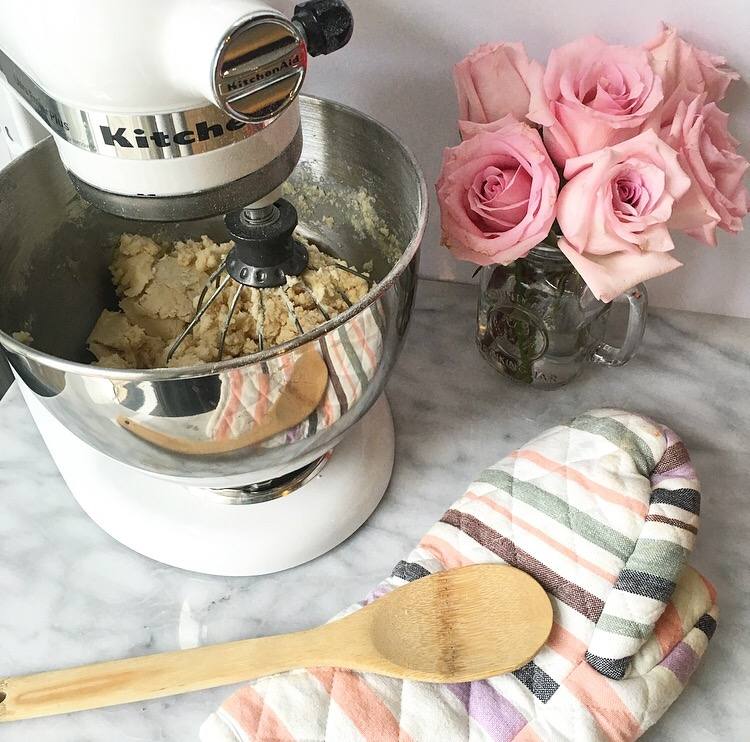 Well, it's not secret that Cory and I love to cook. The kitchen is definitely the hub of our home and while we enjoy making delicious food, we'd prefer to spend more time hanging out with the kids or entertaining our friends and family than spending hours meal prepping. There are 5 different small appliances we swear by in the kitchen so I thought I'd share them as they save us so much time when preparing meals and baking. I've also linked them all for you and found them all at a great price point.
Kitchen AidMixer – I don't know why it took me two years to finally bite the bullet and get one of these. It's everything I thought it would be and more. Not only does it help me with baking but it also makes pasta noodles, pizza dough, mashed potatoes and the list goes on! 
Breville Fast Slow Cooker – This beauty works as a pressure cooker, steamer and a slow cooker. Need I say more? I love multi purpose appliances if you couldn't already tell…They're great for cutting down the amount of appliances you have in your home and get the job done! The reviews are worth a ride, I'm not surprised it has such a high rating.
KitchenAid Food Processor – from baby food, to salsa or deliciois guacamole…a food processor will cut your prep time in half! This one from Kitchen Aid is our favourite and we use it on a regular basis. You can often find it on sale on Amazon for $50 to $100 off. Dinner prep is now much less time consuming now that you don't have to chop up veggies, etc. Definitely worth the buy.
Nespresso Vertuoline – Ok so maybe this one doesn't necessarily make your life easier but it does make amazing coffee. We've owned this machine for a couple of years now and I'm telling you, nobody does it like Nespresso.
Vitamix Blender – This is the holy grail of blenders. I'll be honest…they're pretty pricey but if you know your way around the kitchen I'd say its worth the investment. You can make smoothies, soups, sauces, peanut butter, baby food etc. This is a commercial grade appliance and it definitely shows.
What small appliances can you not live without in the kitchen? Have you tried any of these?
This post was sponsored by Amazon and may contain affiliate links.