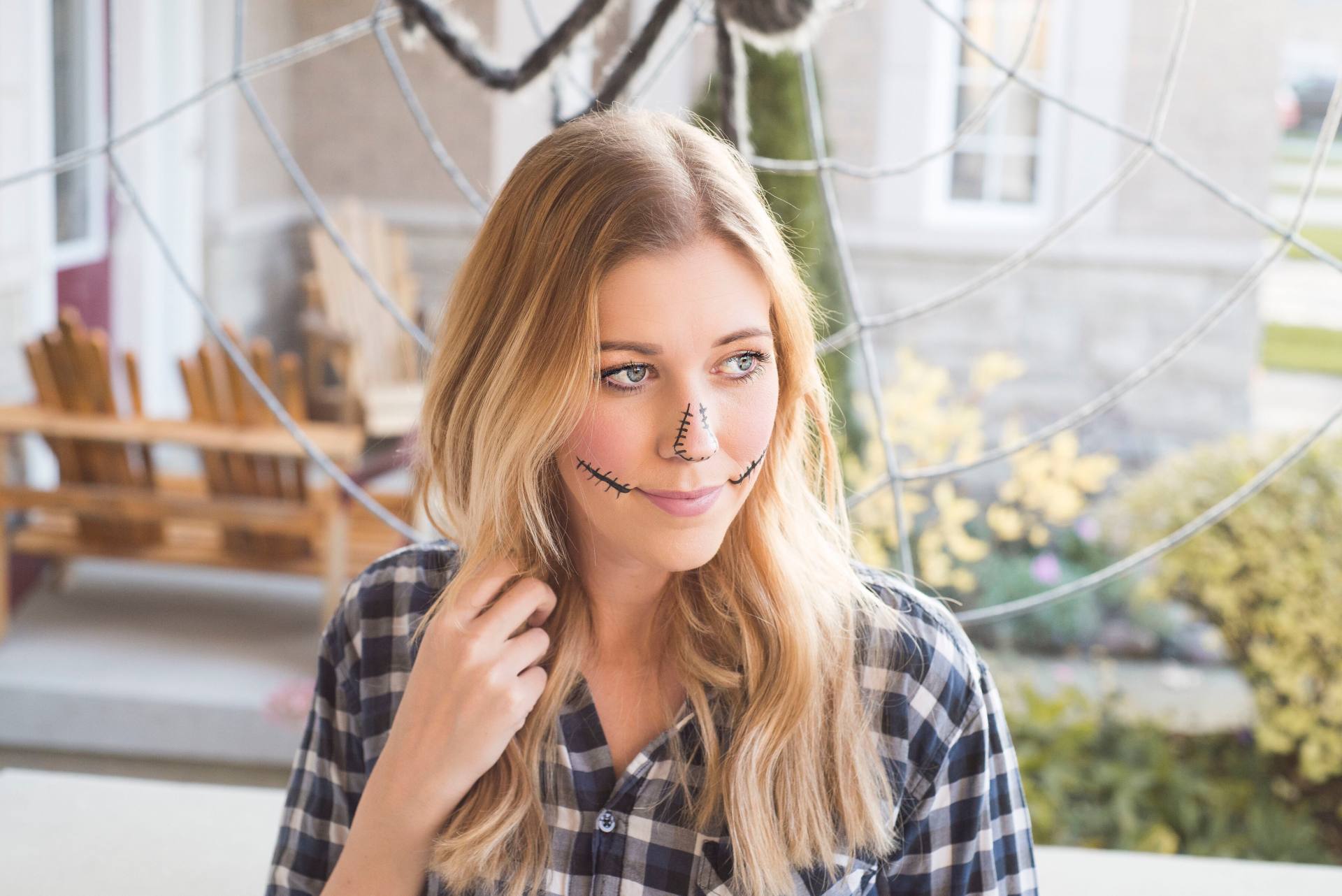 Well, Halloween is just around the corner and I promised the kids I would participate this year. I threw together this scarecrow look in just a few minutes thanks to some blush, black liquid face paint and a checkered shirt! Voila! 
I'm always apprehensive when it comes to face paint because it is SUCH a pain to remove. My skin always gets so irritated (same with the kids) with the constant scrubbing to try and get it off. It just doesn't seem worth the aftermath, does it?
I've been a long time customer of Dermalogica and they actually have this new Precleanse Balm that really helps get the Halloween makeup off. I was shocked by how little product I needed to get everything off. You just use a dime size of the balm, rub between your fingers (it turns into an oil) and massage all over your face and the makeup melts right off. No skin irritations in sight! I follow this step with a quick wash using Dermalogicas Cleanser to get rid of any leftover makeup (there was hardly any) and then a quick sprits of toner. 
My skin feels so smooth and as you can see, there was no redness whatsoever. I think I just won Halloween! Our face paint removing nightmares are over. 
This post was sponsored by Dermalogica however all thoughts and opinions are completely my own.