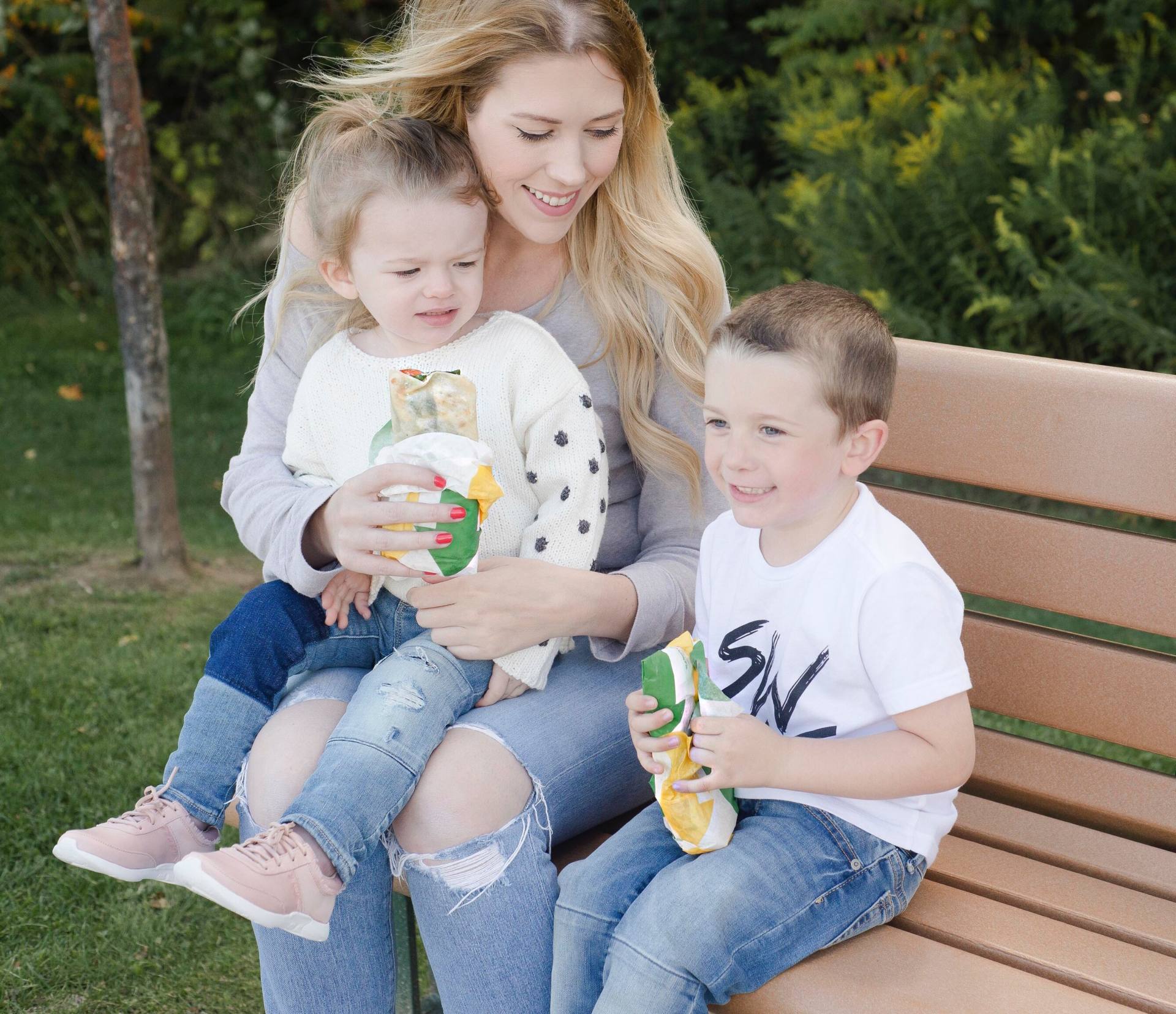 Life is so busy! Lately I feel like I've been hanging on by a thread. I've been trying to look for ways to relieve the stress of our busy weeks and taking a night off to enjoy the kids and go to the park is just what we've needed. It's the only thing that has been helping me hold it all together. It gets hard juggling schedules and working all while trying to enjoy yourself and have quality family time.
This fall season isn't going to be slowing down anytime soon for us so we've been trying to find ways to carve out extra time together. We love taking the kids to the park once a week and rather than making dinner at home we've been taking the kids to Subway to grab their new Grilled Wraps before heading to the park. They're great for on the go! It frees up so much time that I would have spent meal prepping, cooking and cleaning up and the kids really love them.
Subway has just introduced three new grilled wraps but our family favourite is definitely the Chicken Caesar! It's very savoury with seasoned rotisserie-style chicken, shredded Monterey cheddar cheese, a sprinkle of Parmesan, baby spinach, tomatoes and Caesar sauce all wrapped in a soft tortilla and grilled. Tell me your mouth isn't watering right now?! The full line up also includes a Chicken & Bacon Ranch, Chipotle Steak and Bacon and B.L.T. grilled wrap.
They're a great lunch or dinner option for busy families on the go. They're so delicious and the kids give them a big-thumbs up! I love that we've been doing this once a week and enjoying more family time together rather than stressing over another rushed dinner at home. Have you tried them yet? Which wrap would you choose?