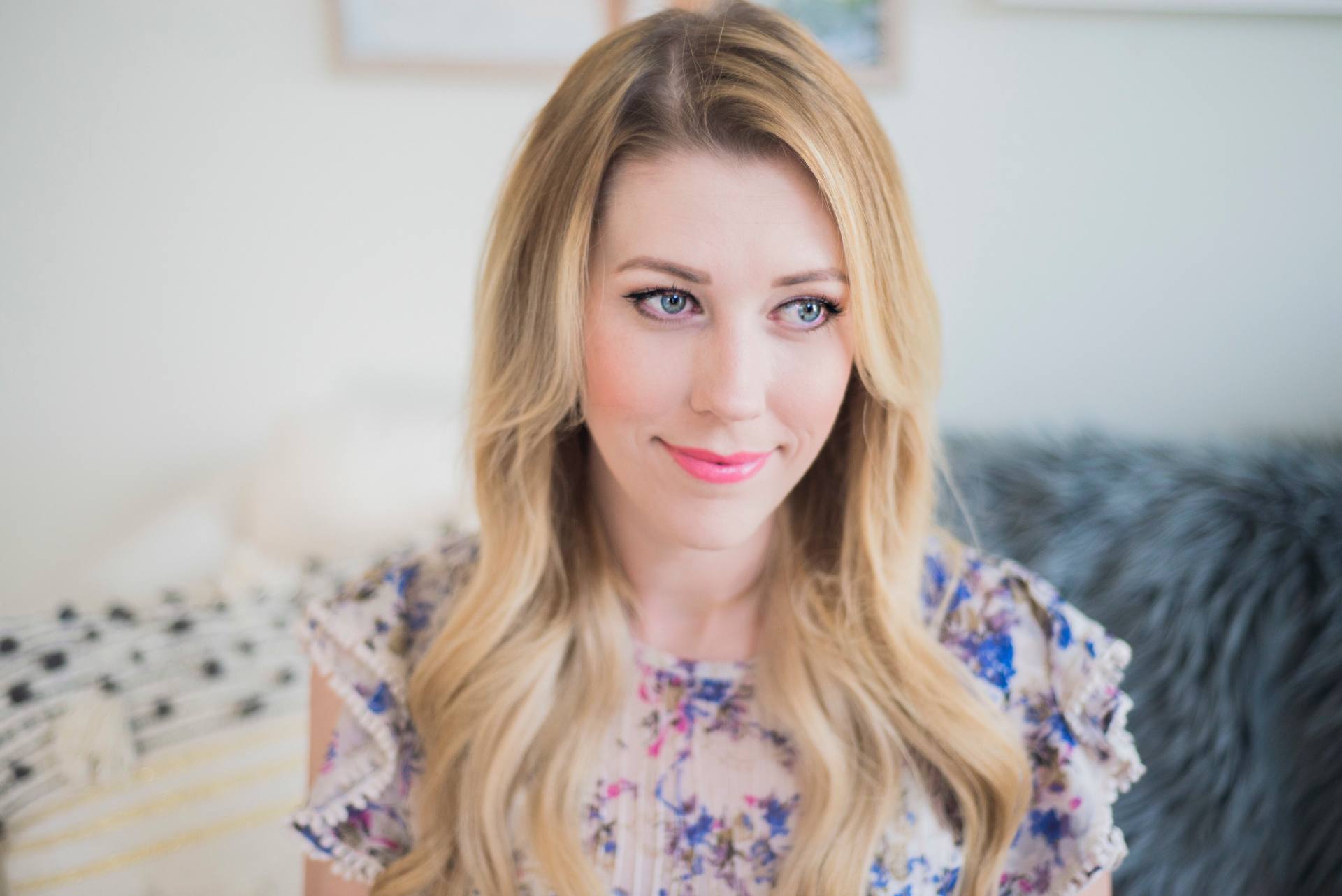 I am always in a rush, always! With three kids in tow I really don't get much 'me time' to get ready.  So, I've gotten pretty good at  mastering the ten minute face. When I have a tight timeline to get out the door I always reach for products that are fool proof. This would include an eye shadow pallet with neutral colours, a great brow pencil, a coral blush, and a pop of pink on the lip to finish off the look. Although it sounds like a lot of products, they really don't take more than ten minutes to apply and they make me feel so pulled together.
Lately I've been reaching for Essence Cosmetics new line of products. Not only is the packaging pretty but they're affordable and the quality is great. The eye shadow pallet is one of my favourites because the colours blend out really well which is usually hard to come by in products at this price point. You can find all of the products I've used in this post online at www.essencemakeup.com.  They all range from $0.99 to $9.99CA, I wasn't kidding when I said affordable!
So, I'm not going to lie, I usually do this in the car when the kids are all strapped in because…free hands! Essence Cosmetics "How To Make Nude Eyes" pallet is my current favourite. It fits easily into my purse so I can apply it on the go and makes my eyes pop. The shades in the pallet are all really pretty and work beautifully together, it's basically fool proof, you don't need to be a beauty guru to create a pretty nude eye!
These next steps should really take you no longer than 5 minutes. Brows! Essence Cosmetics has great brow pencils, I always make sure to include my brows in my ten minute face because they really shape your face and bring out your eyes. I follow brows with a quick swipe of eye liner and a coat of mascara. Just add a pop or coral blush to your cheeks to give yourself some colour and you're almost done. Lips…if you don't have the Essence Cosmetics lip oil you're going to want to order it immediately. I wish I had tried it sooner, its an absolute lip saver. My lips are always dry so when I apply lipstick on chapped flakey lips, lets just say, it doesn't look cute. I can't tell you how amazing this stuff is, my lips are never chapped anymore and I've already gone through one of them in less than a month. Such a game changer! I apply the lip oil first and then a bright pink lip to pull my ten minute face all together. What do you think? For someone that barely has time to get ready I'd say I'm doing pretty good!
This post was sponsored by Essence Cosmetics, however, all thoughts and opinions are completely my own.