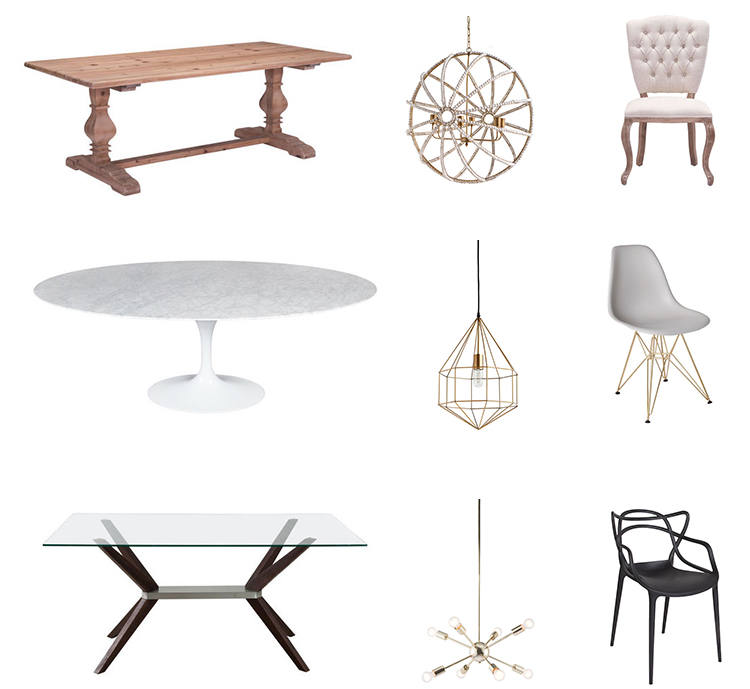 1 / 2 / 3 / 4 / 5 / 6 / 7 / 8 / 9
This past November we moved into our forever home and I've been eager to make it feel like our own since the day we moved in. Of course, this tends to get a bit pricey so you can imagine how excited I get when I find a store that carries designer looks for a fraction of the price! Studio P interiors is the place you want to head to if you want to find the look for less. Above you can find a mood board of the three different kitchen eating area designs I've been trying to decide on. What one do you think I ended up going with? And which is your favourite? I love them all and it was so hard to choose but we finally pulled the trigger on one of these looks!
Studio P Interiors is already so affordable and they also have a great sale going on right now (20% off and free shipping Canada wide!!). Use code: SUM20 to get the discount and happy shopping! By the way, I found this site after scouwering the web to find the kitchen chairs I've been coveting. This is the only site I've found that offered them at a cheaper price and they were over 50% less WITHOUT the sale and shipping. I love a good bargain!