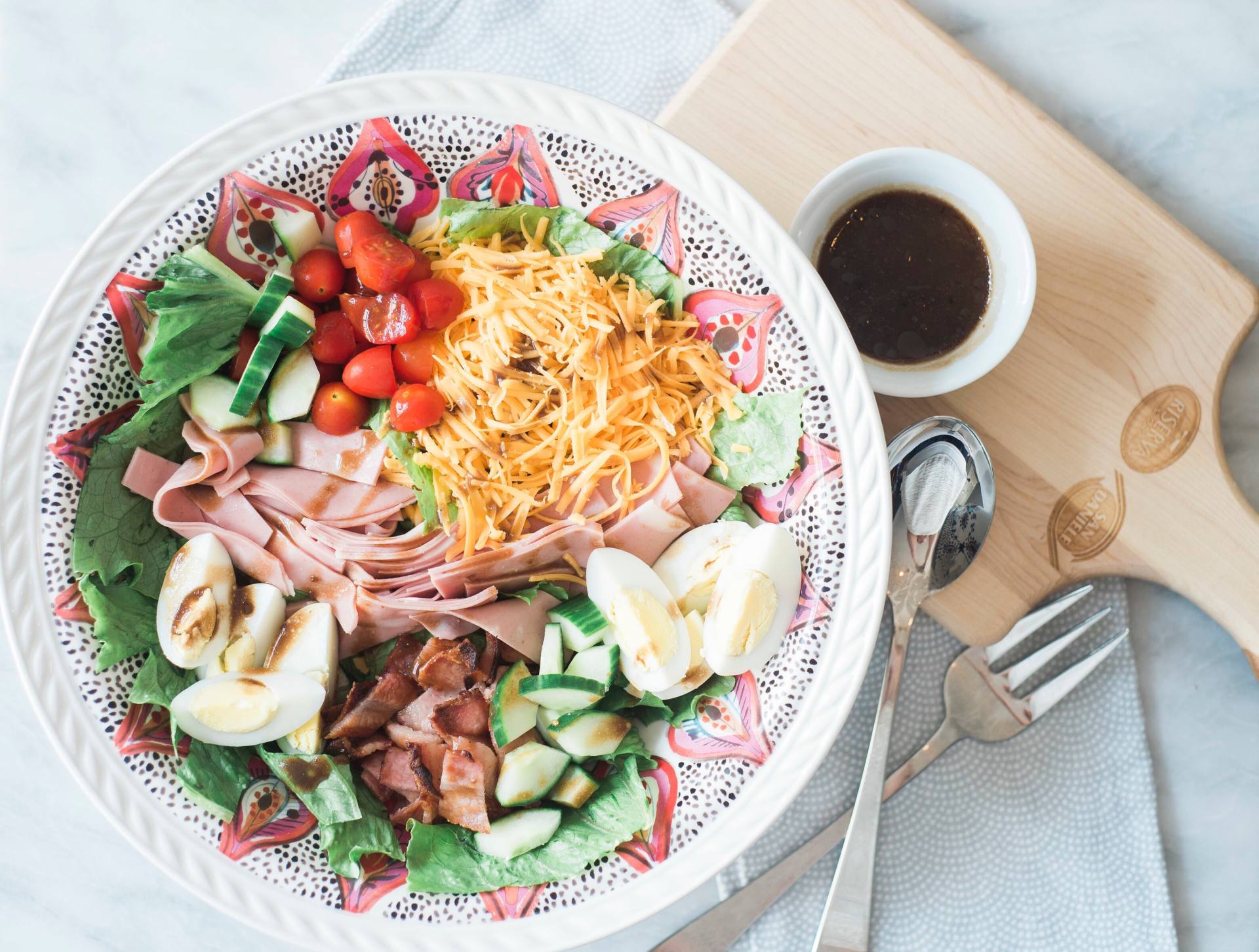 With the school year quickly approaching I've been trying create meals for our family that can also be turned into great leftover lunches. I made this delicious chefs salad last weekend and it was a huge hit with the family, I kept a portion off to the side so it wouldn't wilt and we could use it the next day for lunch. This is a great dinner option during the school year that will make great leftover lunches.
If it were up to my kids we'd have salad for dinner every night LOL. That's definitely not the case but if you add enough Mortadella you can convince them to eat at least half of their veggies, which is a lot more than usual. Incorporating foods they love into our meals makes dinner time a breeze.
Ingredients
1 package of Mastro Mortadella thinly sliced
3 cups of chopped lettuce
3 hard boiled eggs, quartered
6 slices of crispy bacon, crumbled
1/2 cup of halved cherry tomatoes
1/2 cup of diced cucumber
1/2 cup of grated marble cheese
3 TBSP balsamic Vinigar dressing
Directions
1. In large bowl layer lettuce, topped with mortedella, hard boiled eggs, bacon, cherry tomatoes, cucumber and marble cheese.
2. Dress with balsamic vinigar and salt and pepper. Enjoy!
This post was sponsored by Mastro.