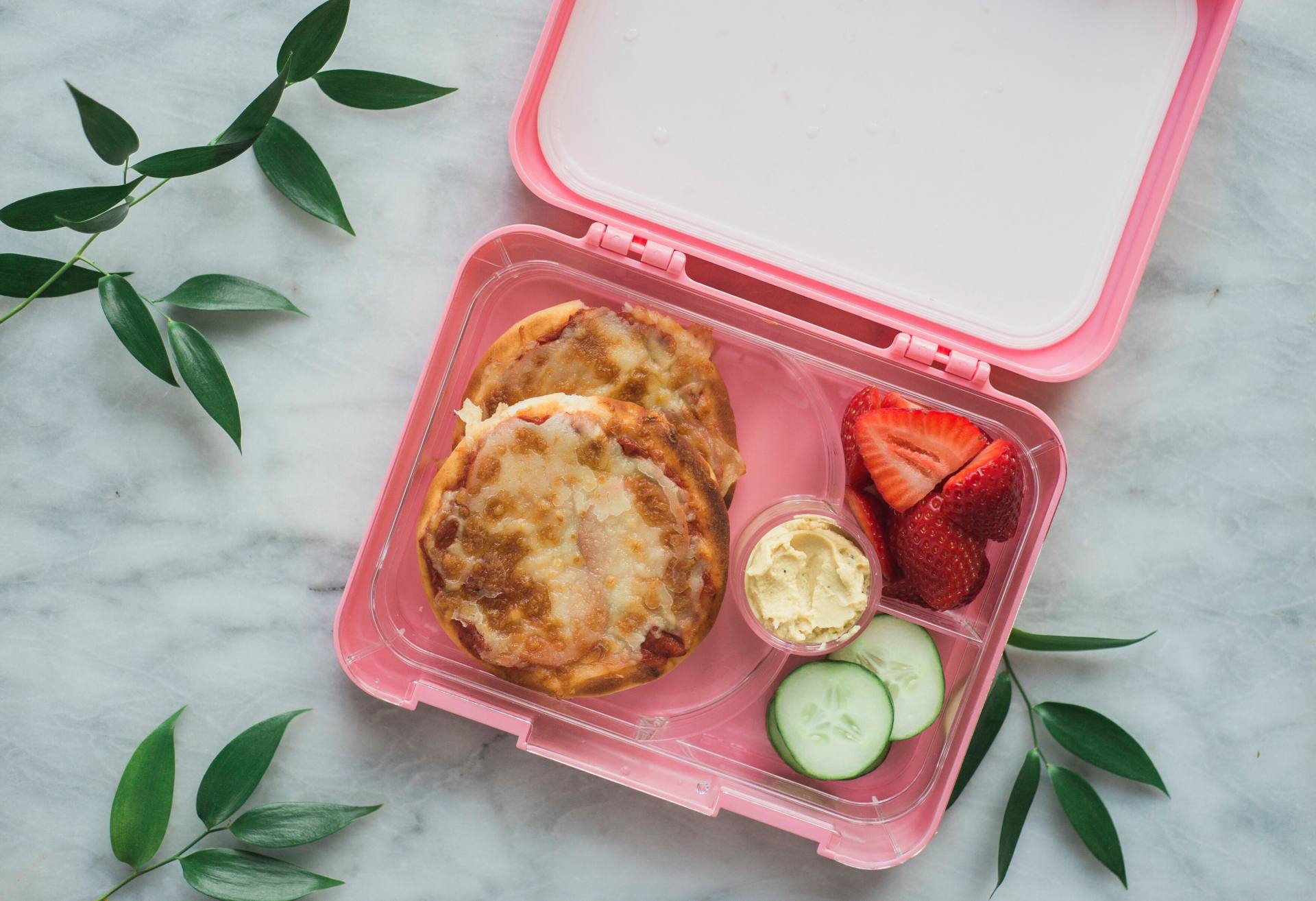 Two more weeks and it's back to school! I have to admit, I've been a little nervous about Max going to JK. He seems excited and ready for his first day but I'm just concerned about a few things, food being one of them. Little man is quite the picky eater so over the last couple of weeks I've been experimenting with Bento Box lunches to see what ones he enjoys and will actually eat at school.
This week I'm sharing the first five Bento Box lunches that received two thumbs up from Max. I'll be adding five additional Bento Box ideas every week until school starts! If you have any ideas I'd love to hear them. I'm ready to try anything and everything to get him to eat healthy at school.
This week we have the following Max approved lunches:
1. Mini Peperoni and Cheese Naan Pizzas, cucumber with hummus and strawberries.
2. Hard Boiled eggs, cheese slices, Naan and veggies with hummus.
3. Chicken Caesar pasta salad (I threw in some cherry tomatoes but there's a good chance he will pick them out lol but worth a shot), carrots and naan.
4. Quinoa and chickpea salad with diced cucumber and red pepper (this could go either way), yoghurt, strawberries and hard boiled eggs.
5. Naan and tzatziki, veggie slices and hard boiled eggs.
Note: On any given day Max will decide he just doesn't like something so Bento Box lunches are helpful because it gives him a variety to choose from. I feel better going into the school year knowing he will at least eat some of his lunch and won't protest all of it.
The bento boxes we use are found HERE, note – I think this is the price for a set? I'll look into that and update for you when I know for sure. I think it's supposed to be around $15 for one, that's roughly what I got it for. I also really like THIS one and THIS one too, around the $20 mark. A few people suggested sending him to school with a thermos so Max can enjoy a hot lunch too. I think Im going to order him THIS R2D2 one, he loves Star Wars so hopefully that encourages him to eat. Let me know if you'd like to see thermos lunch recipe ideas!
This is a sponsored post that contains affiliate links.