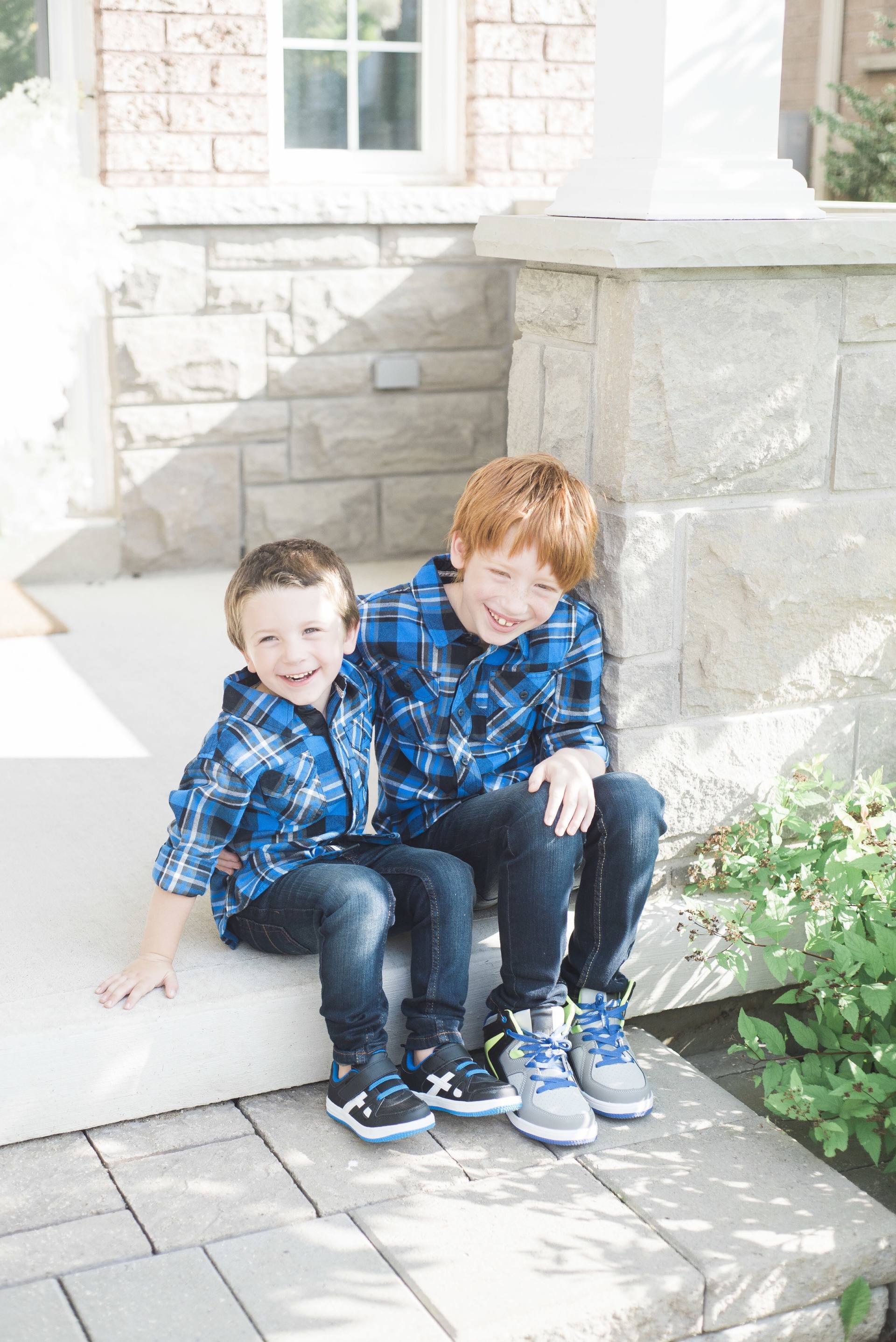 Shirts $16.96 / Jeans $11.97 / Max's Shoes $29.97 / Austins Shoes $34.97
 It's almost time for back to school and the kids couldn't be more excited. Austin is heading into grade 2 and has really been missing his friends and Max is starting JK and seems quite enthused about the idea! I can't believe how fast time goes by when you become a parent. It's like you blink and another year has gone by.
Usually I do all of the back-to-school shopping on my own but this year I decided to take the boys with me and let them pick out their outfits. I thought it would be a good warm up for Max as it's his first year and it might get him even more excited for his first day. He loves to do everything his older brother does so I think this will help set the tone for day one of school.
I try to be realistic and set a budget for back to school shopping. We have three kids and things can add up pretty quickly so it's helpful to stick to a set amount for each child and shop at stores that have great value. For us, that's Walmart. They always have cute, affordable clothes that the kids love and considering how fast these boys grow and how quickly they go through clothing it's a place we gravitate to for back-to-school shopping. I really like that they have the Kids Quality guarantee, which allows us to visit a Walmart store to replace any George items that have worn out before my kids outgrow them, and their clothes have always fit Max and Austin really well. Not to mention…clothing and school supplies all at the same place is a real time saver. That's what I call a mom win!
I love the outfits the boys chose! They were so happy that they picked them all by themselves and seem really excited for their first day back now. What do you think? Did they do a great job with their back to school outfits? 
You can check out all of Walmart's adorable back-to-school clothes HERE. Let me know what your favourites are!
 This post is sponsored by Walmart Canada as part of the Back to School Apparel Solutions program. In exchange for this review, I have received special perks in the form of products and/or compensation. All opinions on this blog are my own.