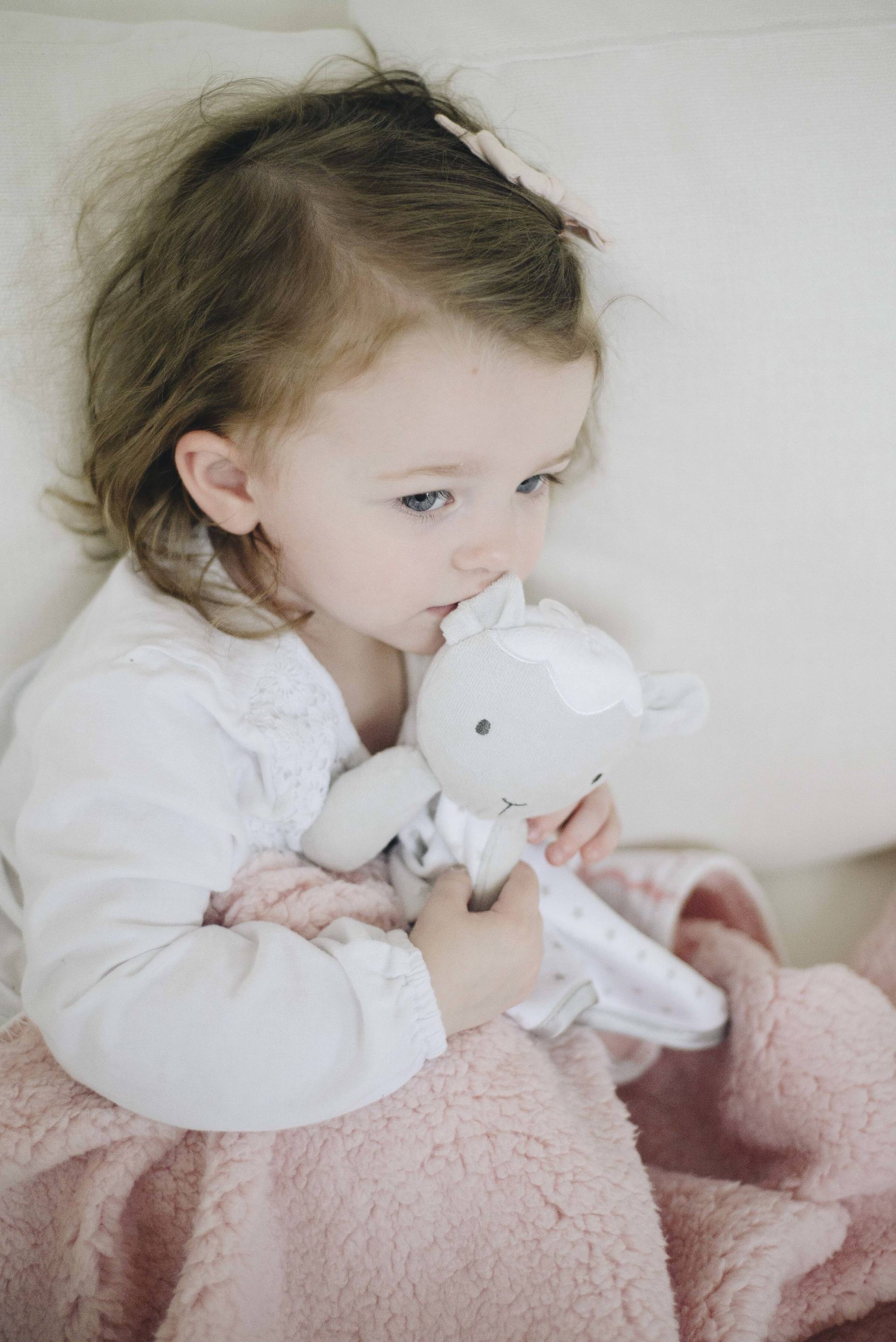 Have you been to the Baby Time Show? If you are a parent, or parent-to-be, it's definitely worth checking out! We go every year and I'm always amazed by the new and innovative baby products that are coming out and all of the awesome vendors. We went this past week and by far my favourite booth was Walmart's. I couldn't get over how cute the new George Baby Nursery items and clothes were and their Parent's Choice line of baby products was impressive. I thought I'd round up my top 5 Walmart finds from the Baby Time Show for you so you could see just how great they really are!
George Baby Blankets and Bedding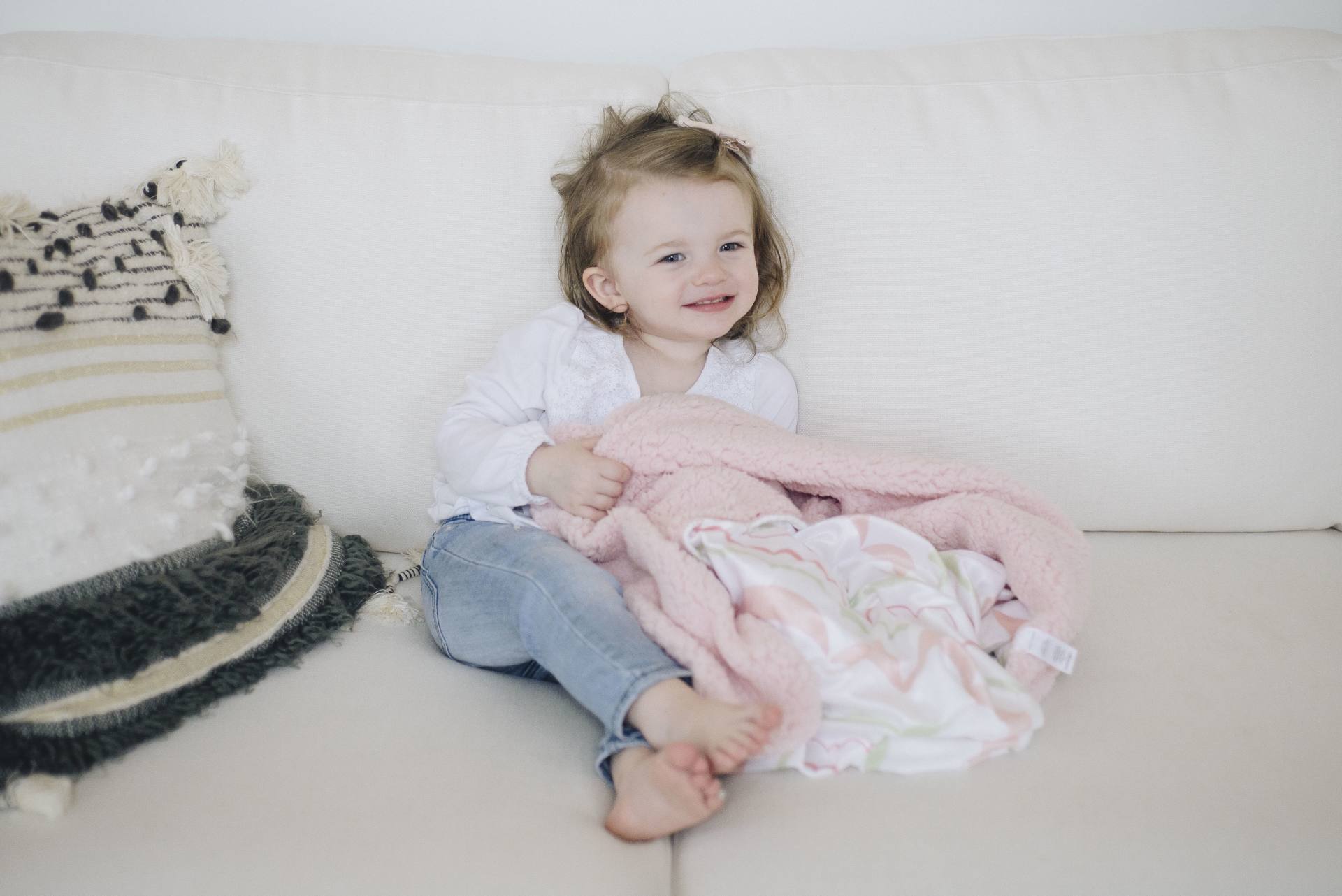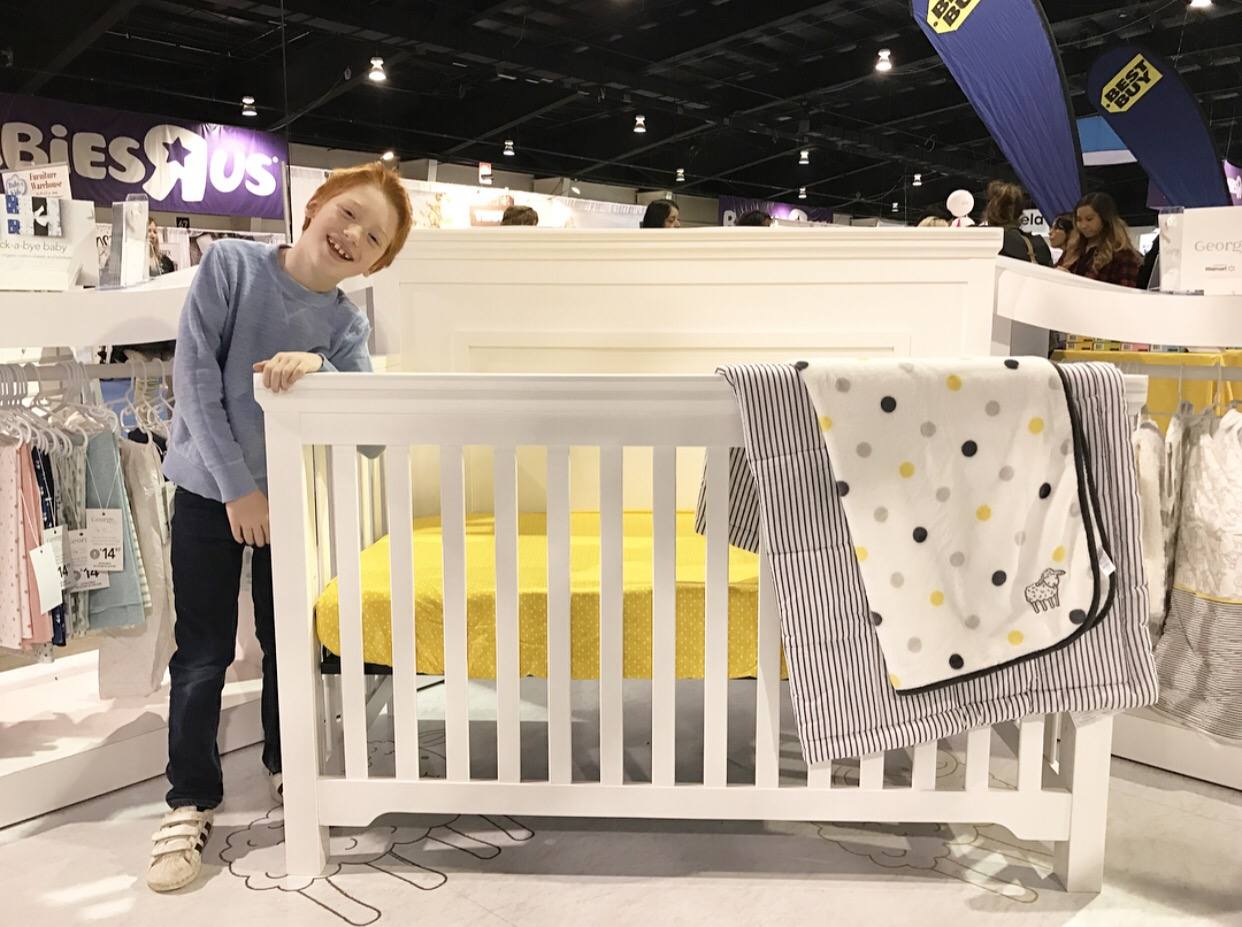 Clearly Zoë is a fan ☺. I just love the colours Walmart has chosen for George Baby right now! Seriously, the soft petal pinks, pops of yellow and neutral soft greys are just killing me. Colours aside though, the bedding is all ridiculously soft. Zoë has really taken to her new George Baby blanket – she calls it cozy-cozy. I love that these have different textures and patterns on each side. Their neutral bedding options, George Baby Reversible Lamb Comforter, Organic Cotton Crib Sheet and Lamb Blanket were gorgeous as well. The grey stripes and bright yellows would make for a beautiful gender neutral nursery. 
Parent's Choice Organic Baby Food and Purée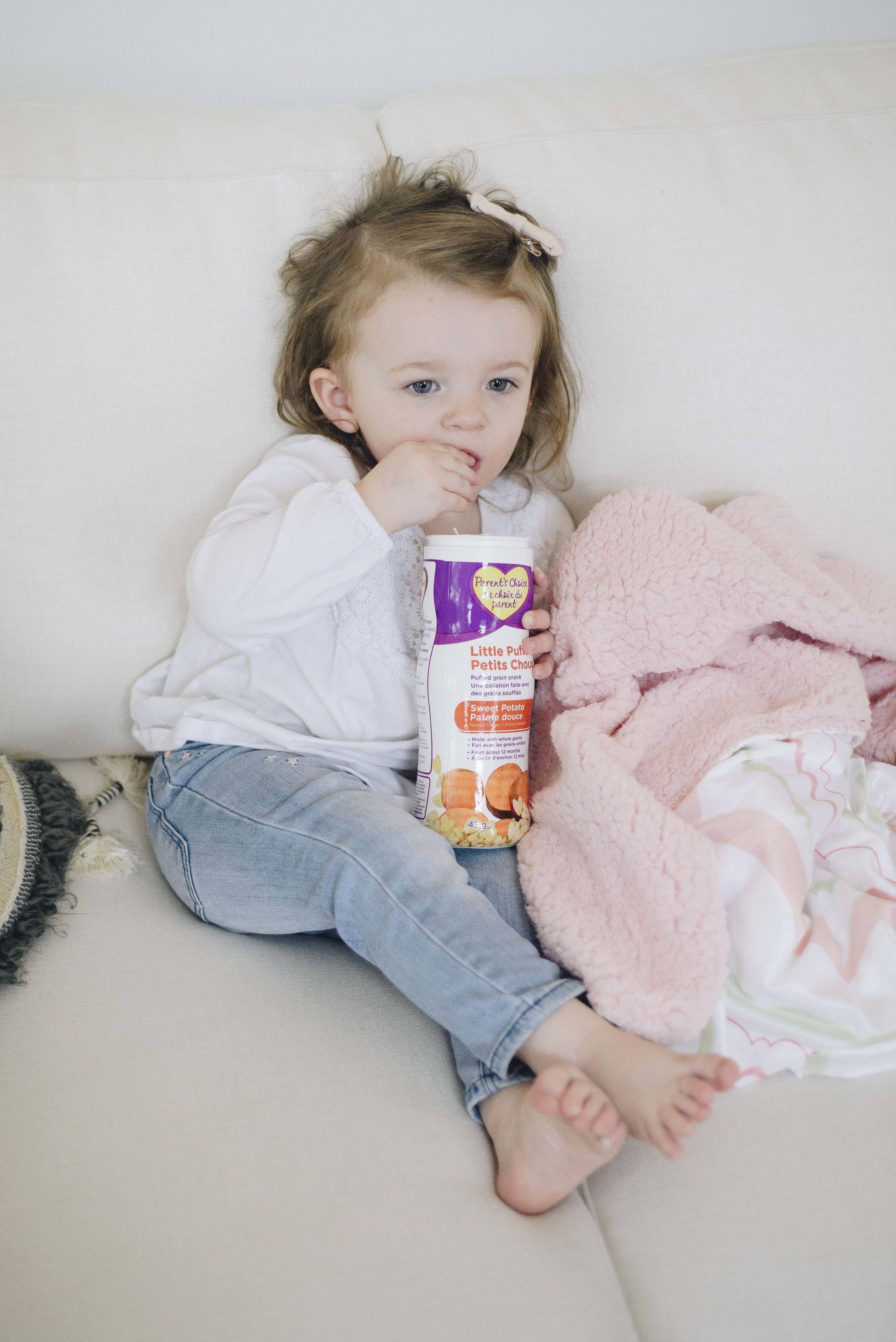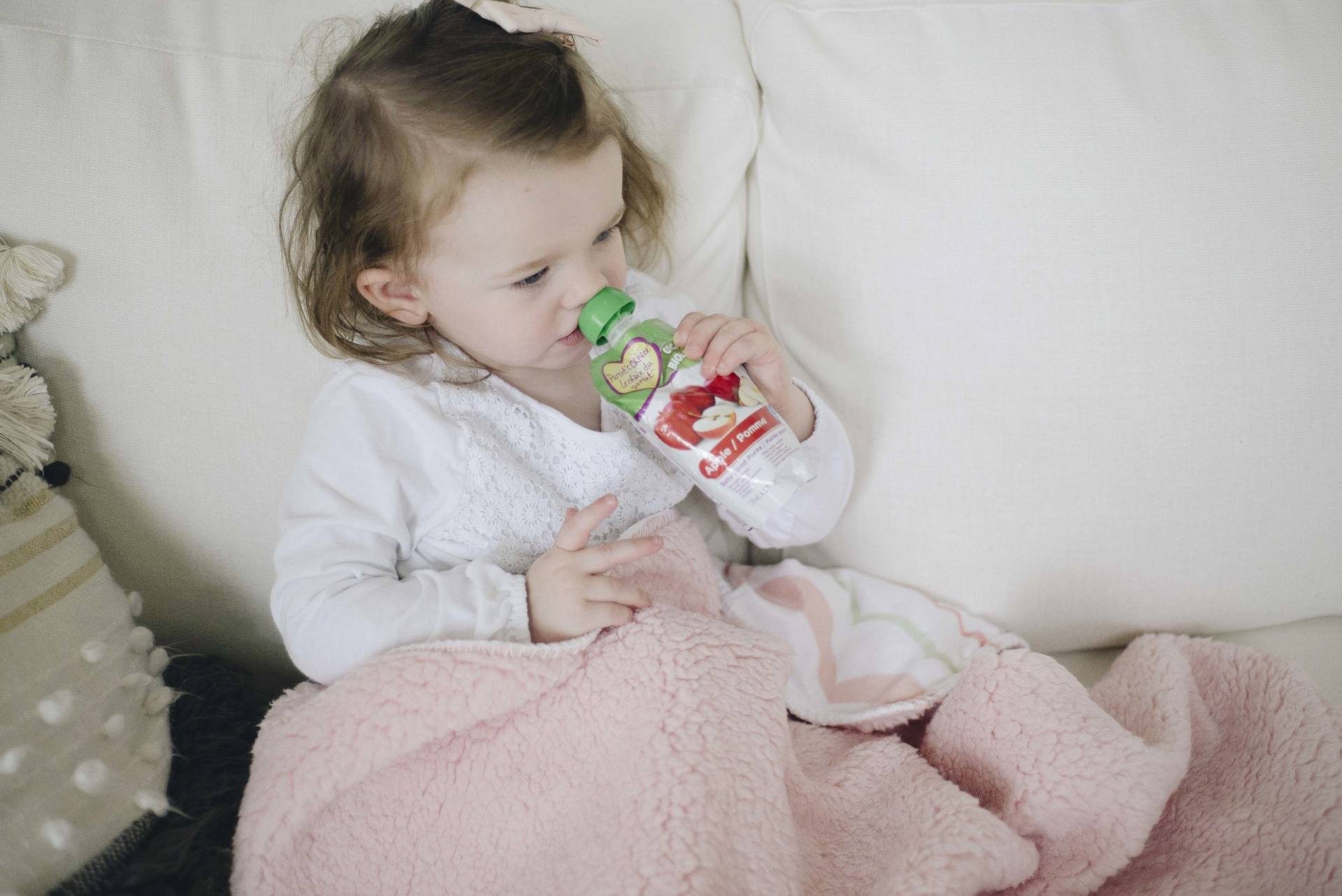 This little lady loves her food and she is quite the critic so I know Walmart's Parent's Choice Organic Baby Purée and snacks must taste great. Zoë got a little testy when I tried to take the Sweet Potato Little Puffs away from her so clearly they are a hit! It can be hard finding baby food for a picky little one so it's nice when they try something new and love it right away. The price point is really great on all of their baby food items and formula. It's comforting to know Walmart uses high quality organic ingredients while making sure everything is affordable for parents.

George Baby Bibs and Accessories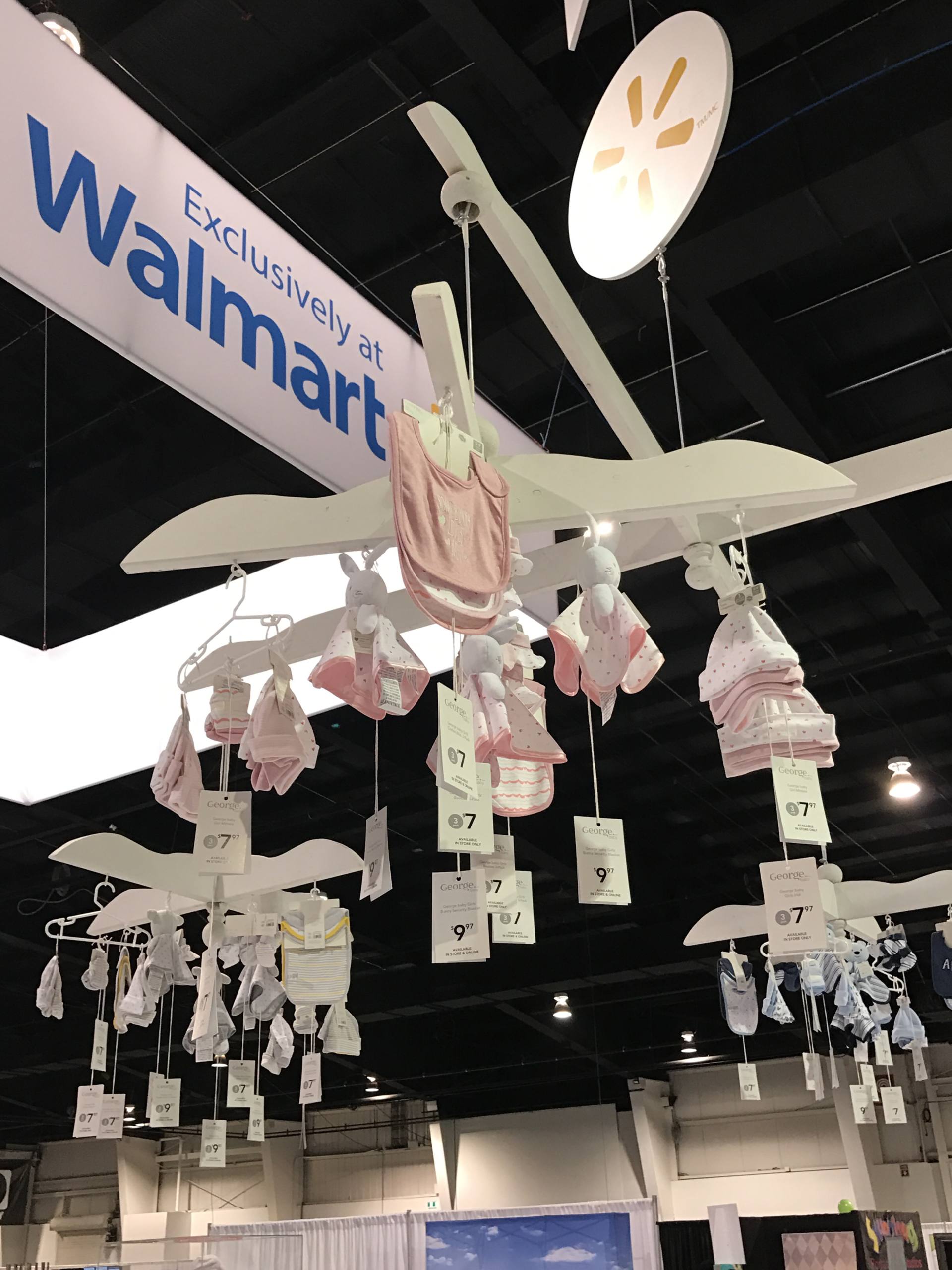 Ok, how cute is this idea? I'm keeping this in mind for the next time I host a baby shower. George Baby has so many cute accessory options for little ones. The George Baby Cotton Bibs have the cutest patterns and sayings on them. Hanging them in the form of a mobile as decor at a baby shower is such a cute idea. Can you believe a pack of three bibs is only $7? Not often you find ones that are cute AND affordable!
Parent's Choice Diapers and Wipes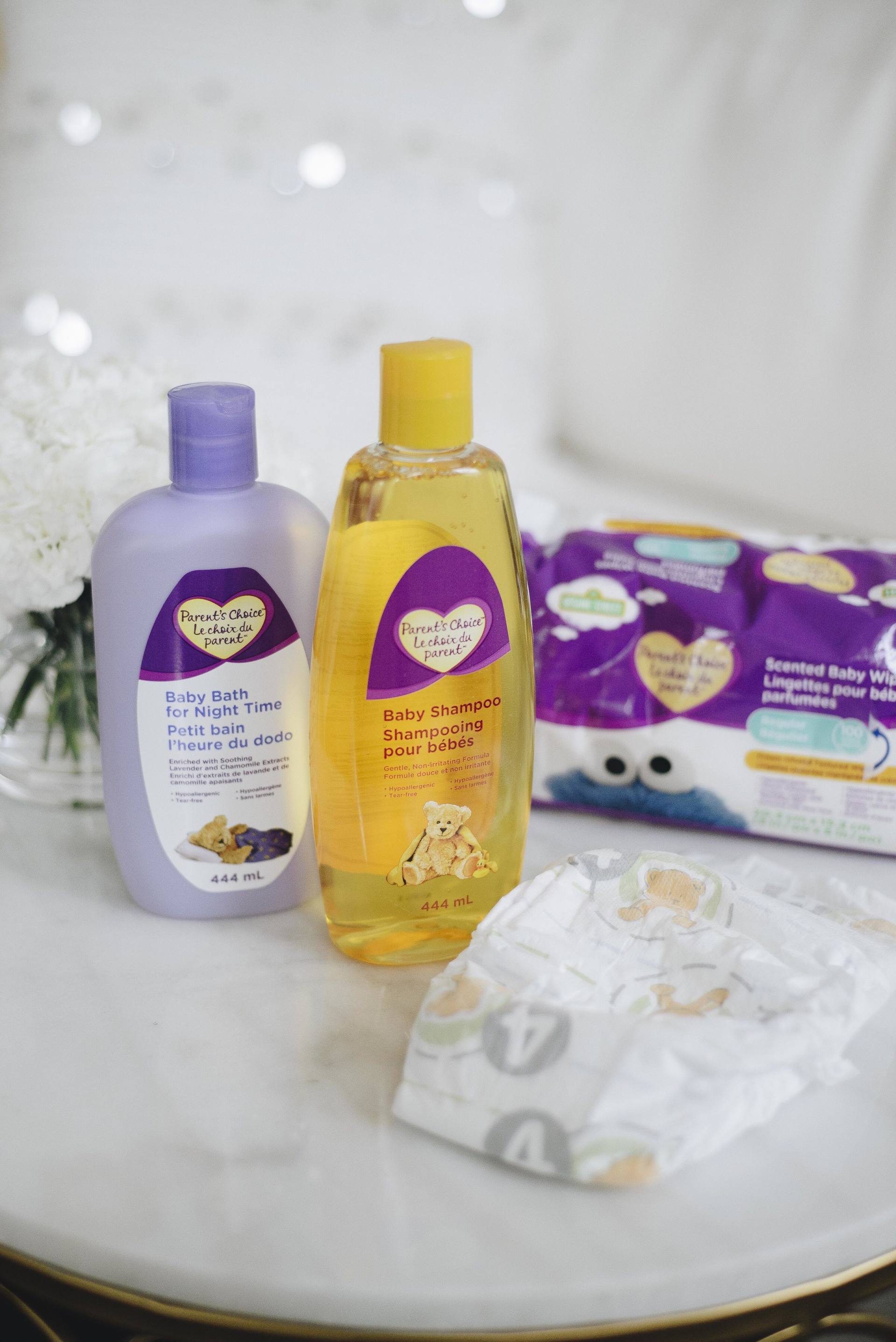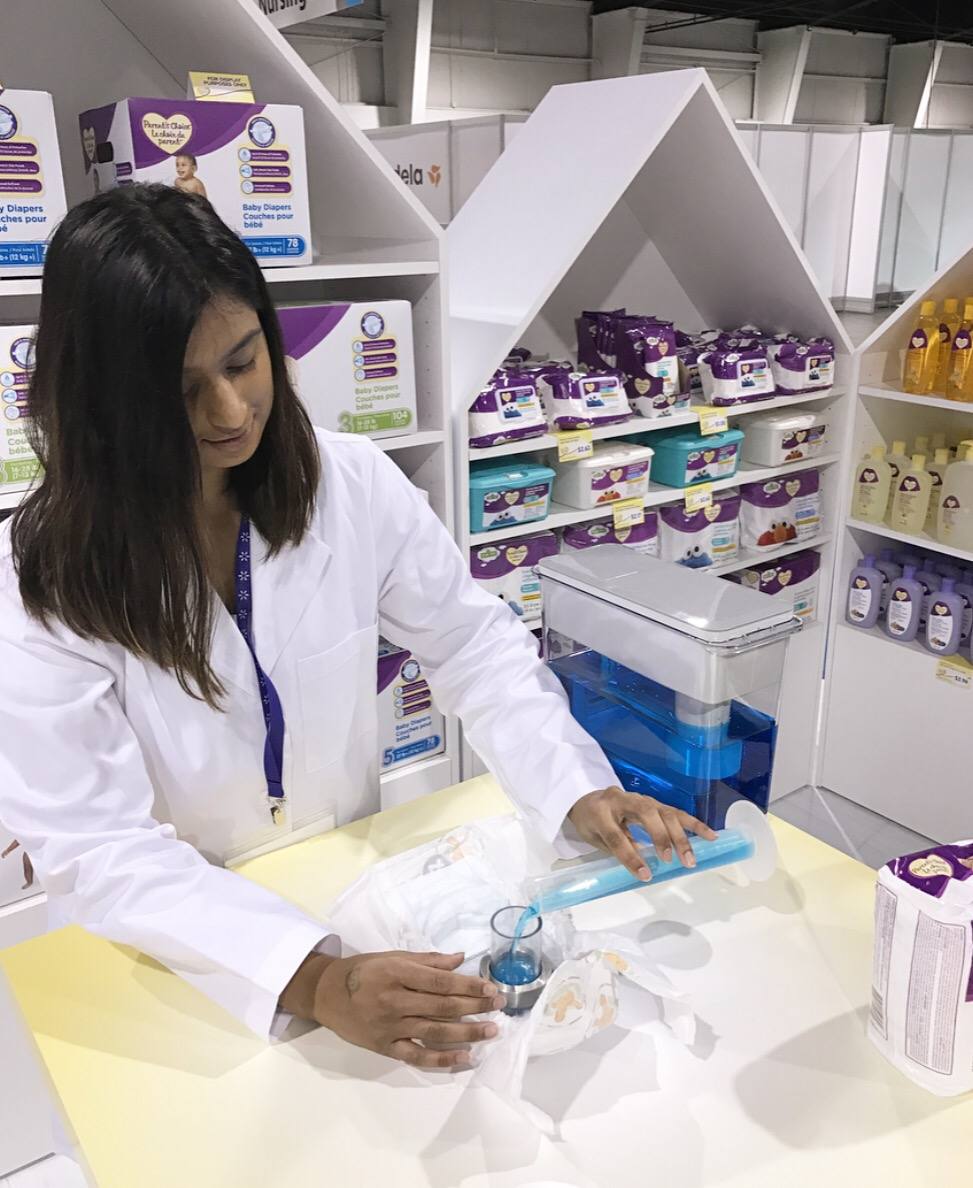 It was really neat checking out Walmart's Parent's Choice line of diapers at their booth! They were showing parents how absorbent their new diapers (to be launched June 1st!) are in a demonstration and I was surprised by how much liquid they could hold. They also have great wet wipes and flushable wipes for older kids. You can bet I'll be picking up a pack of those!

George Baby Clothes and Toys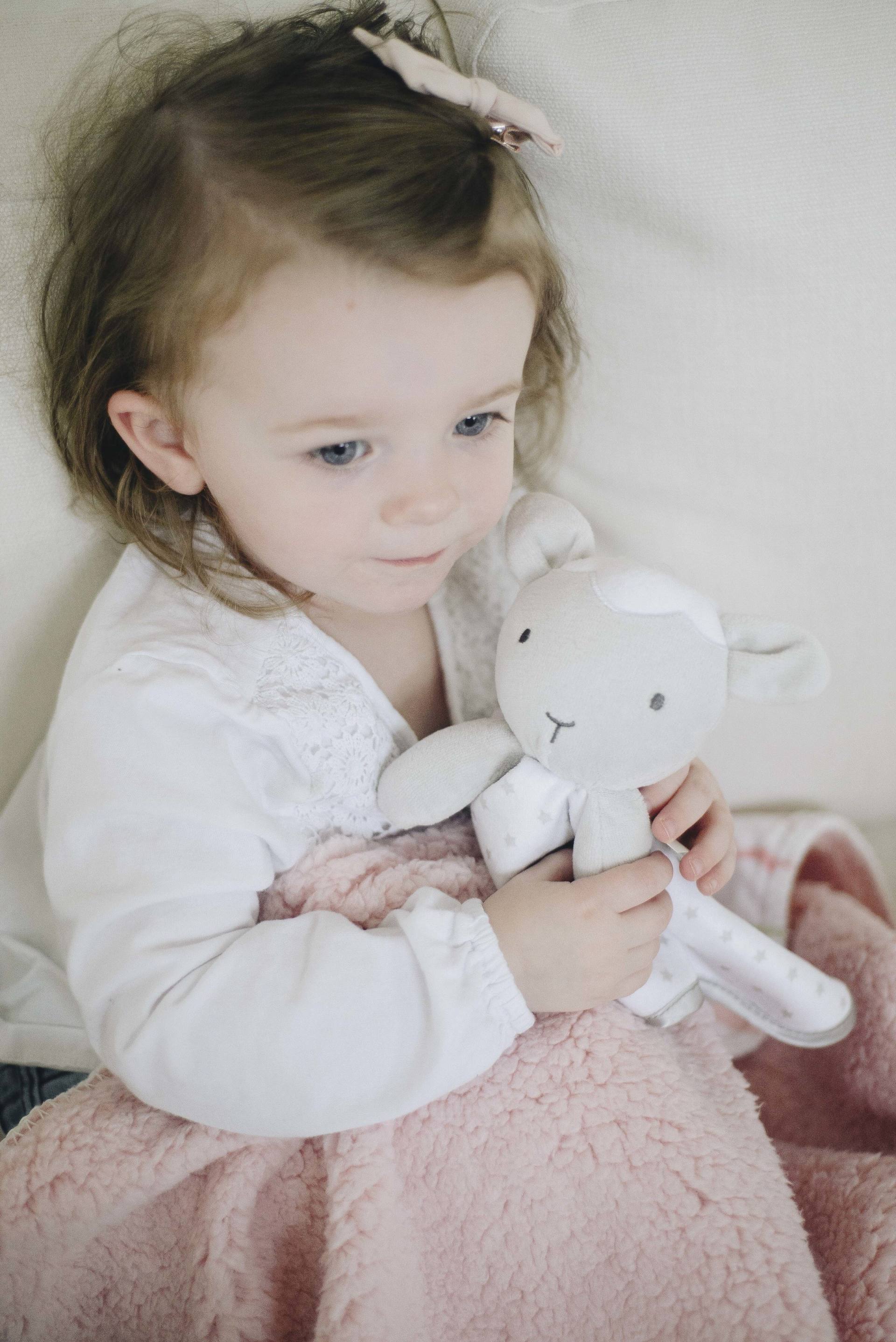 George Baby seems to have a theme with their colour palette because much like their nursery items, their baby clothes also came in basic whites, but also gorgeous grey neutrals and soft pinks and blues. It's so cute. I love to see baby clothes and little plush toys in these colours rather than the typical kiddie bright colours. Shopping for your baby can get expensive, especially with how quickly they grow out of clothes.  It's nice to find a brand that gets it – great price, great quality and adorable clothing for baby.

Let me know what you think of the George Baby collection and the Parent's Choice products available at your local Walmart store and on Walmart.ca. Have you tried any of these products yet? Do you love the George Baby colours as much as I do and do your kids snack as much as mine do on Parent's Choice snacks?
If you'd like to see for yourself just how well Parent's Choice diapers hold up then it's your lucky day! There is a code for $5 off your next Parent's Choice diaper purchase in the image below. I'd love to hear what you think of them after trying!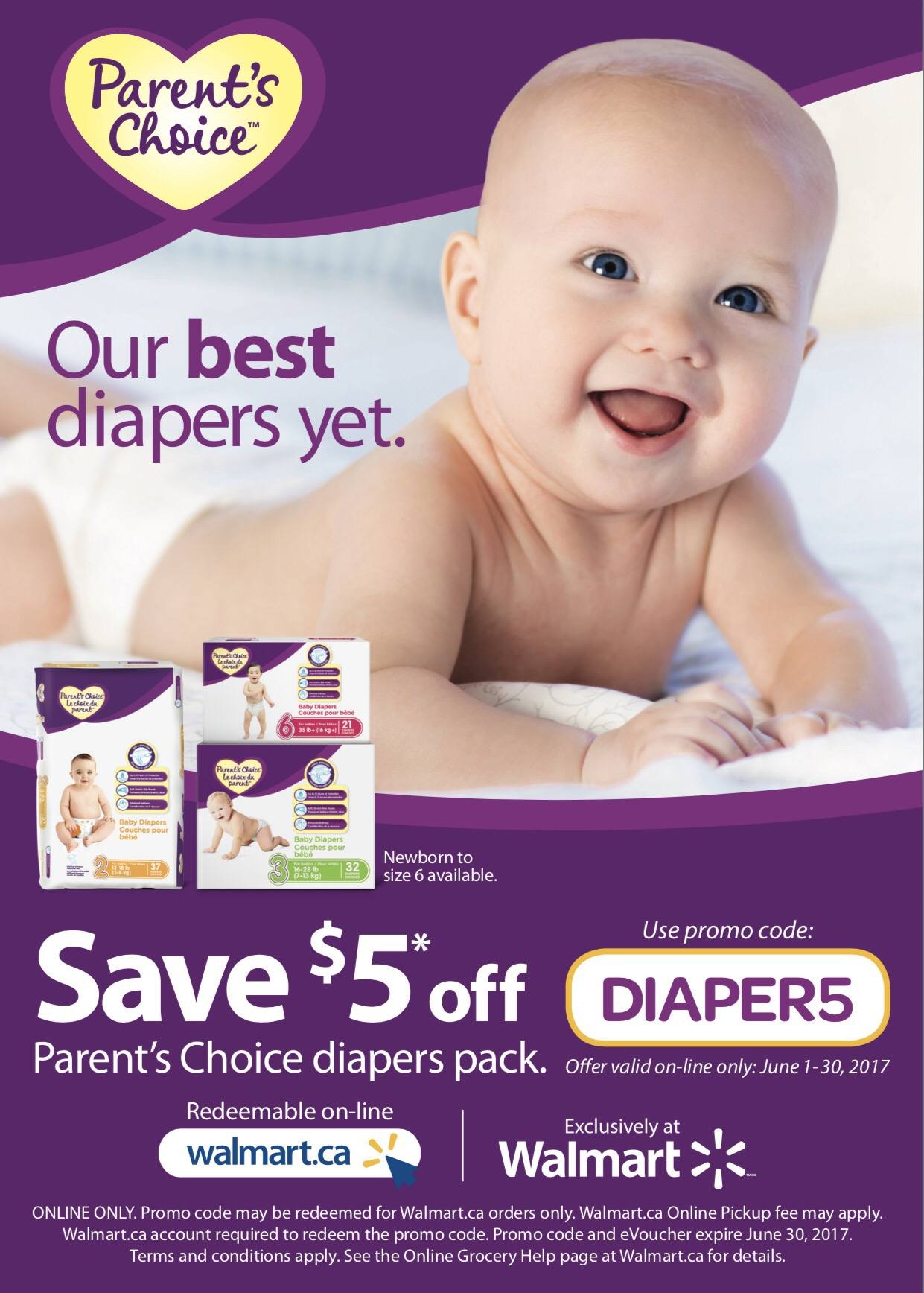 This post is sponsored by Walmart Canada as part of the Parent's Choice & George Baby! program. In exchange for this post, I have received perks in the form of products and/or compensation. All opinions on this blog are my own.