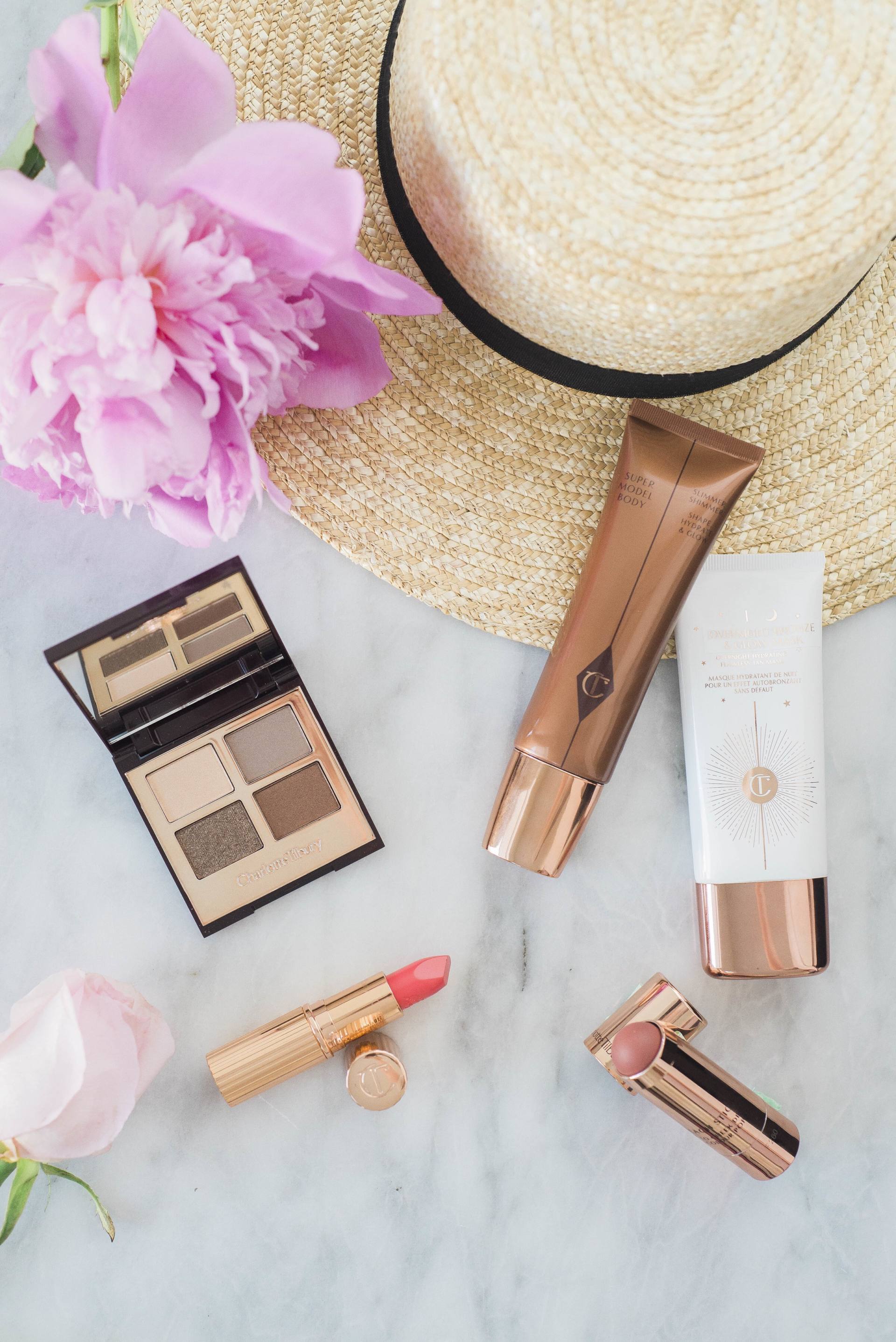 I remember when I was in high school I loved going to tanning beds. Despite my moms pleas to save my skin, I would go anyways and fry in the bed until I got that sought after summer glow. Oh mom, sun damage is future Renee's problem…It'll be a long time before I need to worry about those pesky fine lines and wrinkles…
Oh how I was wrong. Yes mom, you can have that "I told you so" moment right now. You were right…I'm currently 30 and already shocked by the amount of fine lines and wrinkles that have been popping up on my face. I expected this to come at 40…not a decade earlier.
So friends, please, don't damage your skin. It's not necessary. Layer on that sunscreen and just invest in the right tinted beauty products. You'll get the same look without prematurely aging your skin. These Charlotte Tilbury products are some of my favourites for achieving that perfect summer glow. Trust me, this is coming from someone who is naturally ridiculously pale. It's VERY hard to find bronze tinted products that don't leave streaks on my skin or give me that ridiculous pumpkin orange colouring.
Healthy Glow Cream – I love this new all-year product from CT. It's hydrating summer tint has a formula that is effortlessly fresh and will show your skin at its very best. It matches perfectly to my natural skin done while leaving me with soft, bronzed and natural tanned pigmentation.
Supermodel Body Shimmer – This body makeup will create the illusion of longer and leaner limbs. It's light and shimmery and leaves your skin looking perfectly dewy for summer.
Beach Stick – This is such an easy product to throw in your bag for touch ups all summer long. The perfect two in one that easily blend into your lips and cheeks to give you that perfectly soft, summer glow.
Luxury Palette – I have light blue eyes so bronze shades on my eyelids really make my eyes pop. This eye shadow palette has 4 great summer bronze shades and they blend out SO well without creasing. The perfect palette to give you that sun kissed look all summer long!
Hot Lips – I swear by this lipstick. It's ridiculously moisturizing (my lips are very dry) and long wearing. I love this shade called "Hot Emily". It's the perfect coral pink for summer to accompany your new dewy, bronzed glow!