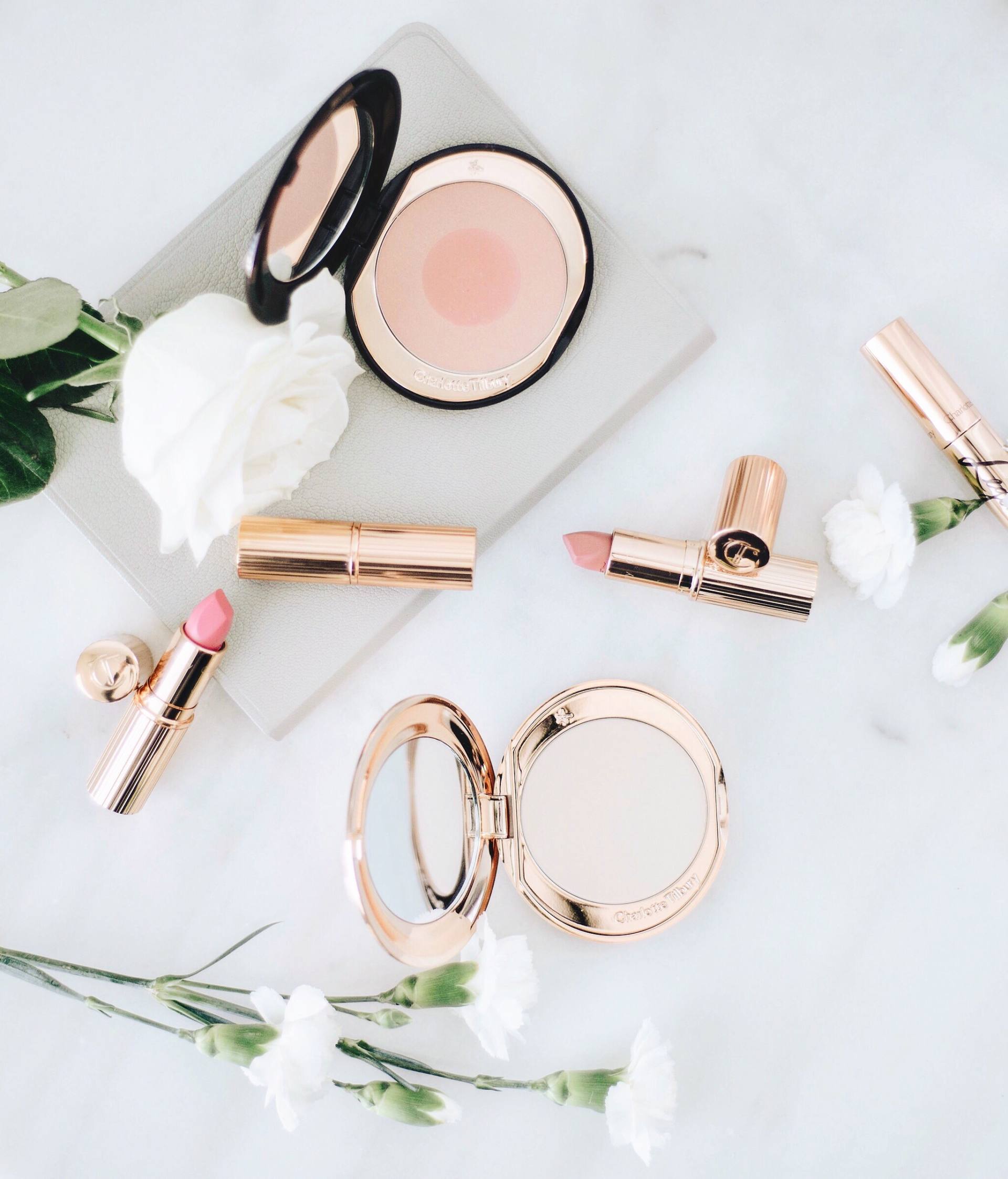 I've always enjoyed playing with makeup. When I was little my mom used to buy me these big sets filled with makeup to play with and I'd love primping and pampering myself. Fast forward twenty years later and nothing has changed haha. I've always gotten excited about makeup up and playing around with new brands and products so you can imagine my excitement when I was recently introduced to Charlotte Tilburys line. I mean the packaging alone is gorgeous, hello rose gold! Everything about this brand speaks to me. 
I love that Charlotte built a brand to help women feel like the most beautiful version of themselves. I've always felt more confident when I wear makeup and I really like that these products are focused on enhancing your natural beauty (not masking it). Not only are the products amazing but I really liked learning about the line. Her Hot Lips Collection ( I have three of the lip shades featured below) is a collaboration with 12 of her celebrity clients. The lip colours are named after each of the celebs she collaborated with and the shades are all so pretty! The best part though? For the first two months this line was on shelves charlotte donated $2 of every sale to Women for Women international.
These are quickly becoming my new favourite products. I'm constantly reaching for these new lip colours, from top to bottom: Miranda May, Bosworths Beauty and Kidmans Kiss. Two other notable favourites are the Legendary Lashes Mascara – no clumps what so ever and my lashes are so elongated after using and the Cheek To Chic Swish & Pop Blusher in Ecstacy, its the perfect blowy pink for your cheeks this Spring! If you've tried any of the products from her line that I haven't mentioned I'd love to hear your favourites. I think I'll definitely be adding to this collection!