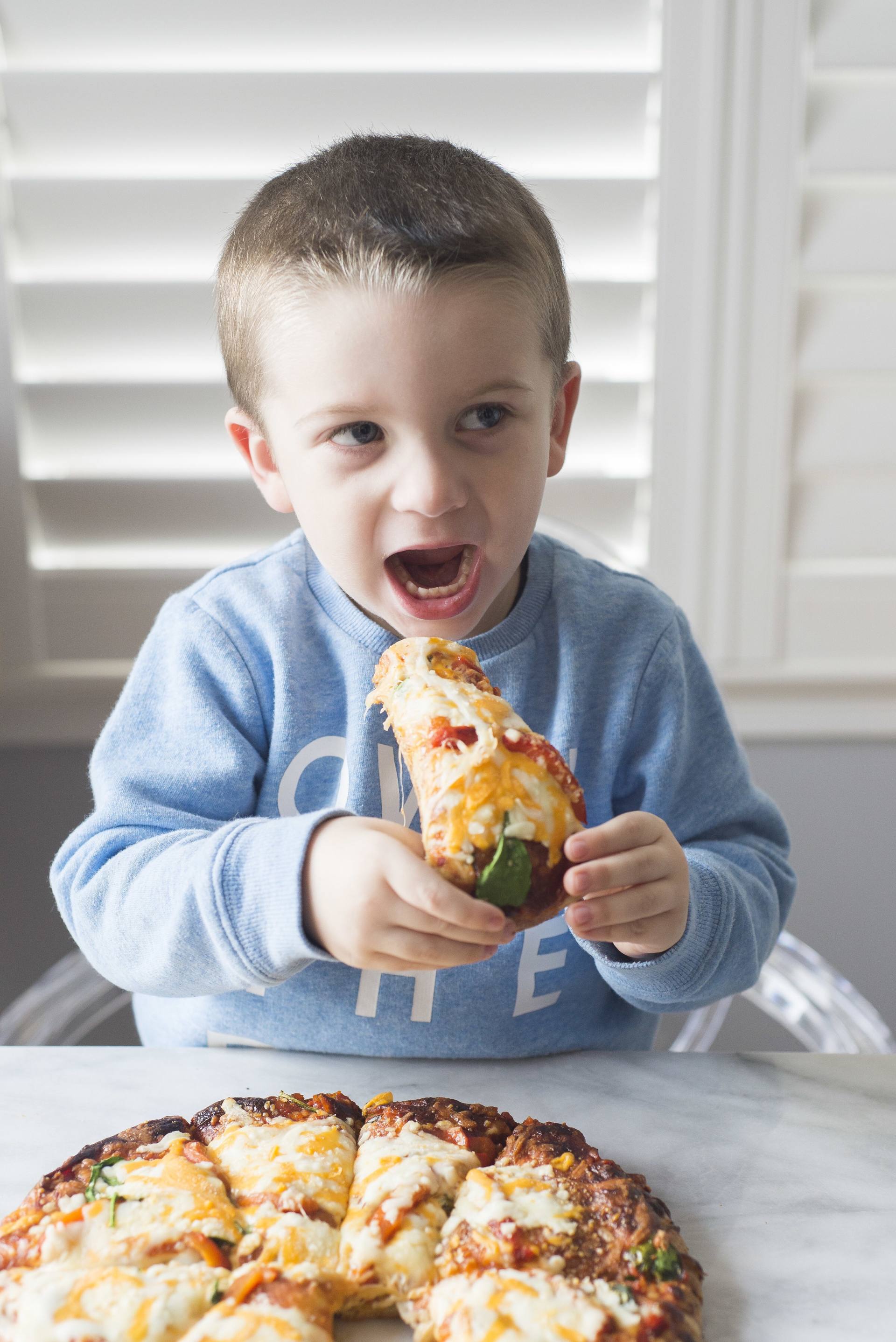 I know we just had Austin home from school over the holidays but I'm already craving more family time. Thankfully we have family day right around the corner so we will have to do something fun over the long weekend. One of our favourite things to do with the kids is cook together. They really enjoy being in the kitchen with mom and dad and it's something we really enjoy doing as a family. I thought I'd share with you a fun activity we plan on doing this family day weekend that you may enjoy with your kids as well.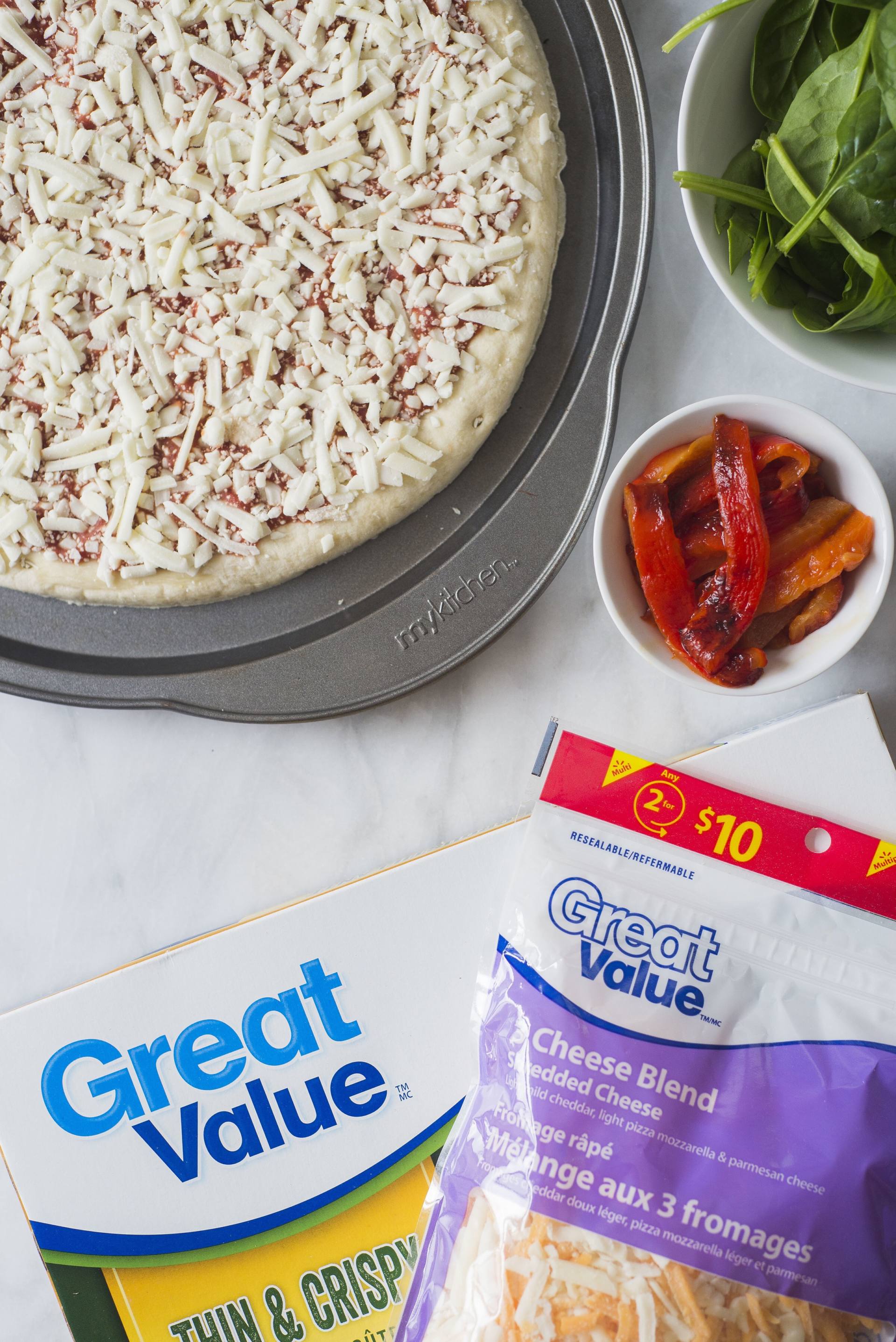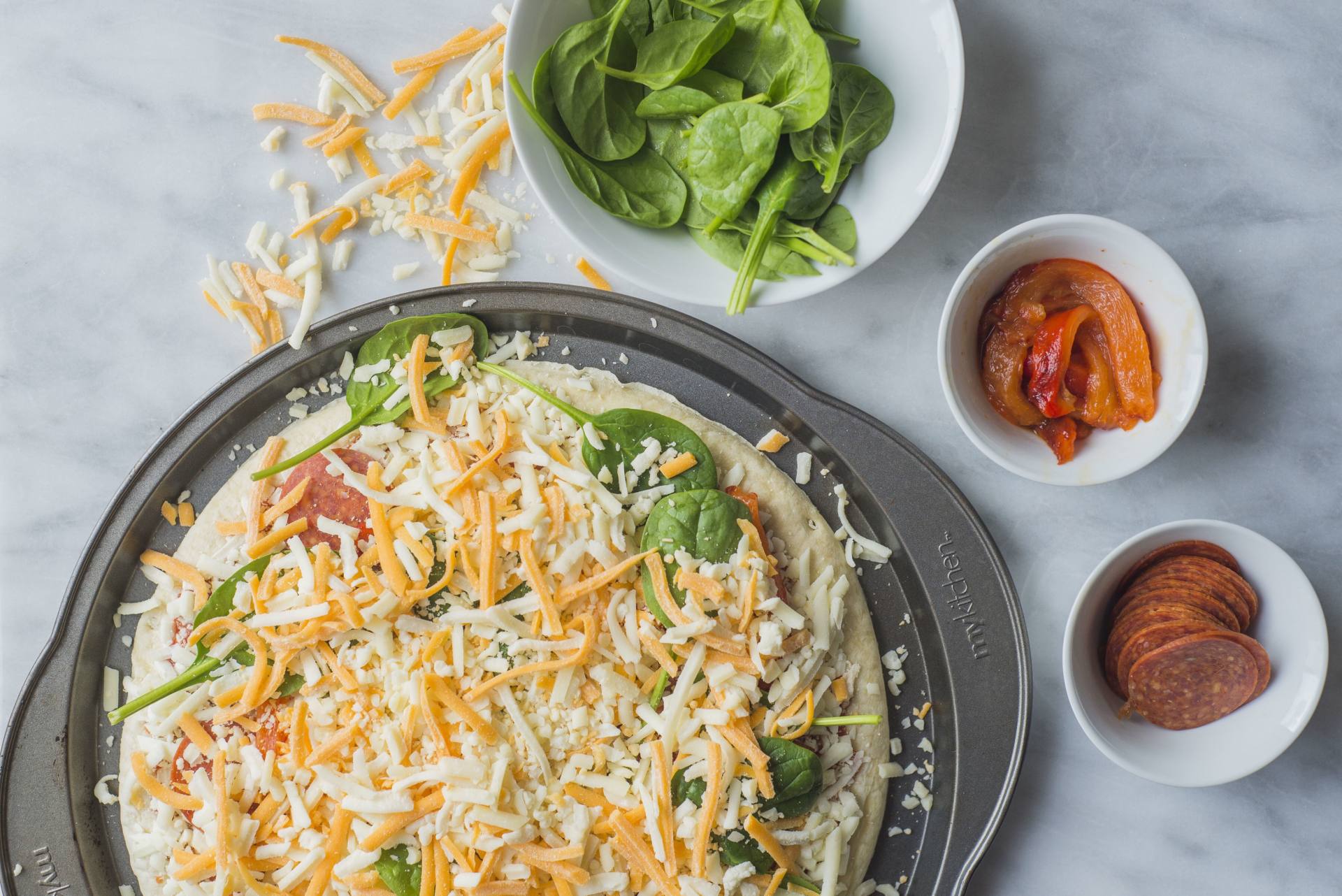 Geometry-zza! Our kids love pizza. In fact, pizza was one of Zoë's first words – true story haha. It's fun to make it together but why stop at cooking? Your kids can have just as much fun eating their pizza if you get creative with the shapes you cut it into. Your kiddos can study the shape and relative arrangement of the parts of their creation (AKA the Geometry), Geometry-zza is a fun activity for any of their favourite meals! We decided to try a basketball which the boys got a real kick out of. What shape would your kids enjoy making? A flower, a heart or maybe a football?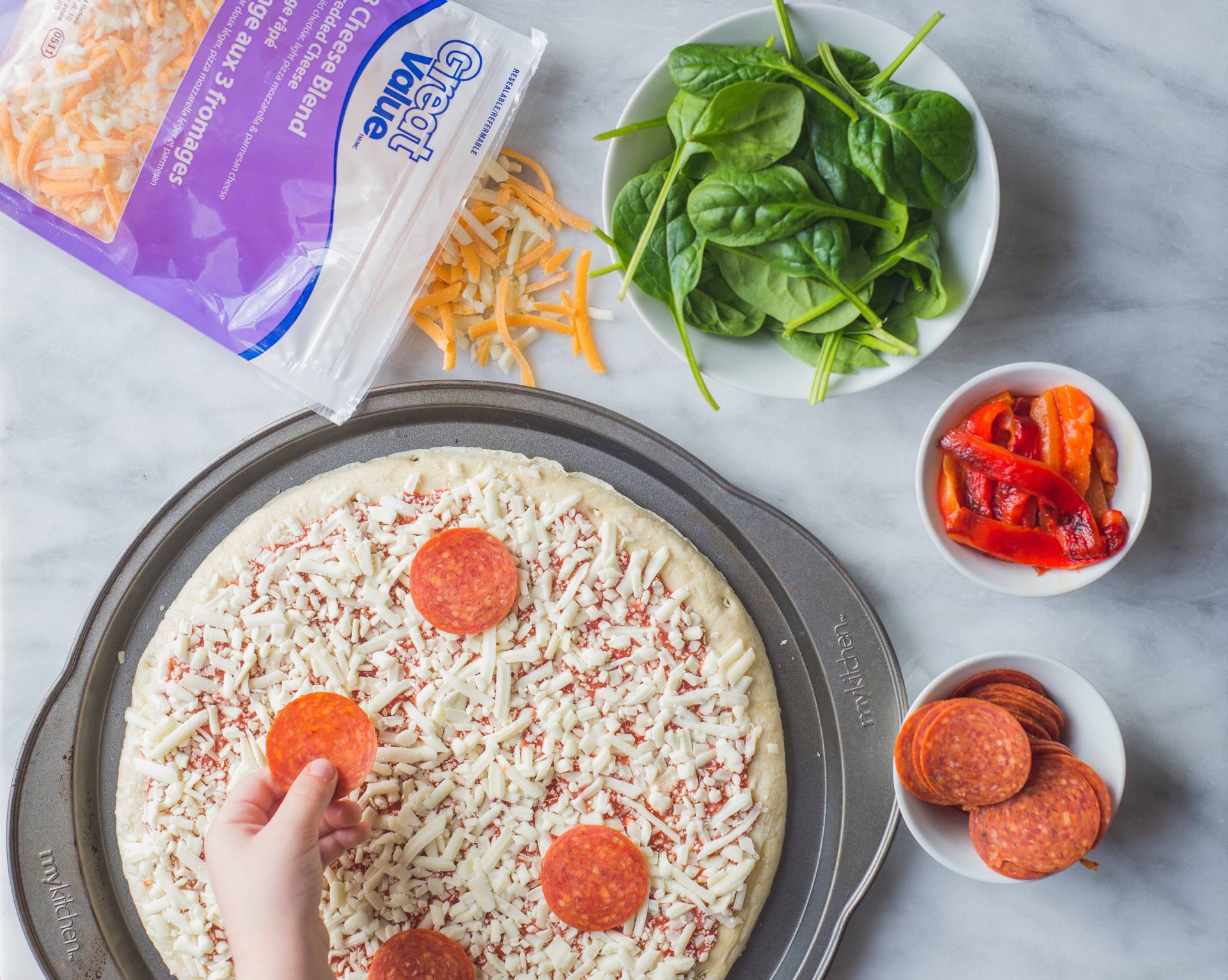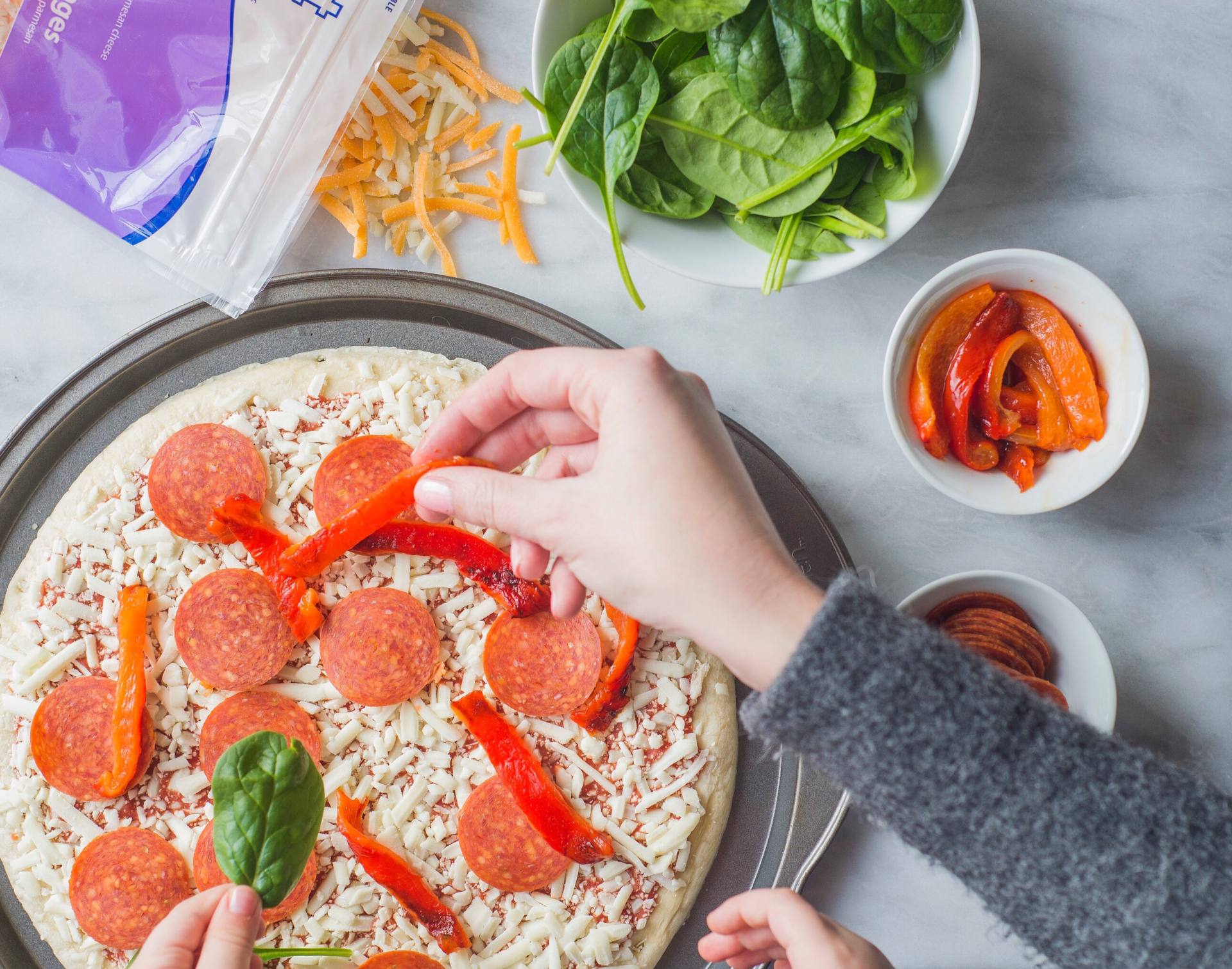 We made our pizza using Great Value Frozen Pizzas from Walmart. They are a great base for all of your fresh topping ingredients. Not to mention they taste great and are very inexpensive (only a few dollars). Walmart has all of the fresh ingredients you need to add to the top of your pizza and great value shredded cheese to top it off. The kids enjoy the experience of decorating their pizza with the fresh veggies, it's actually the easiest way to get them to eat them!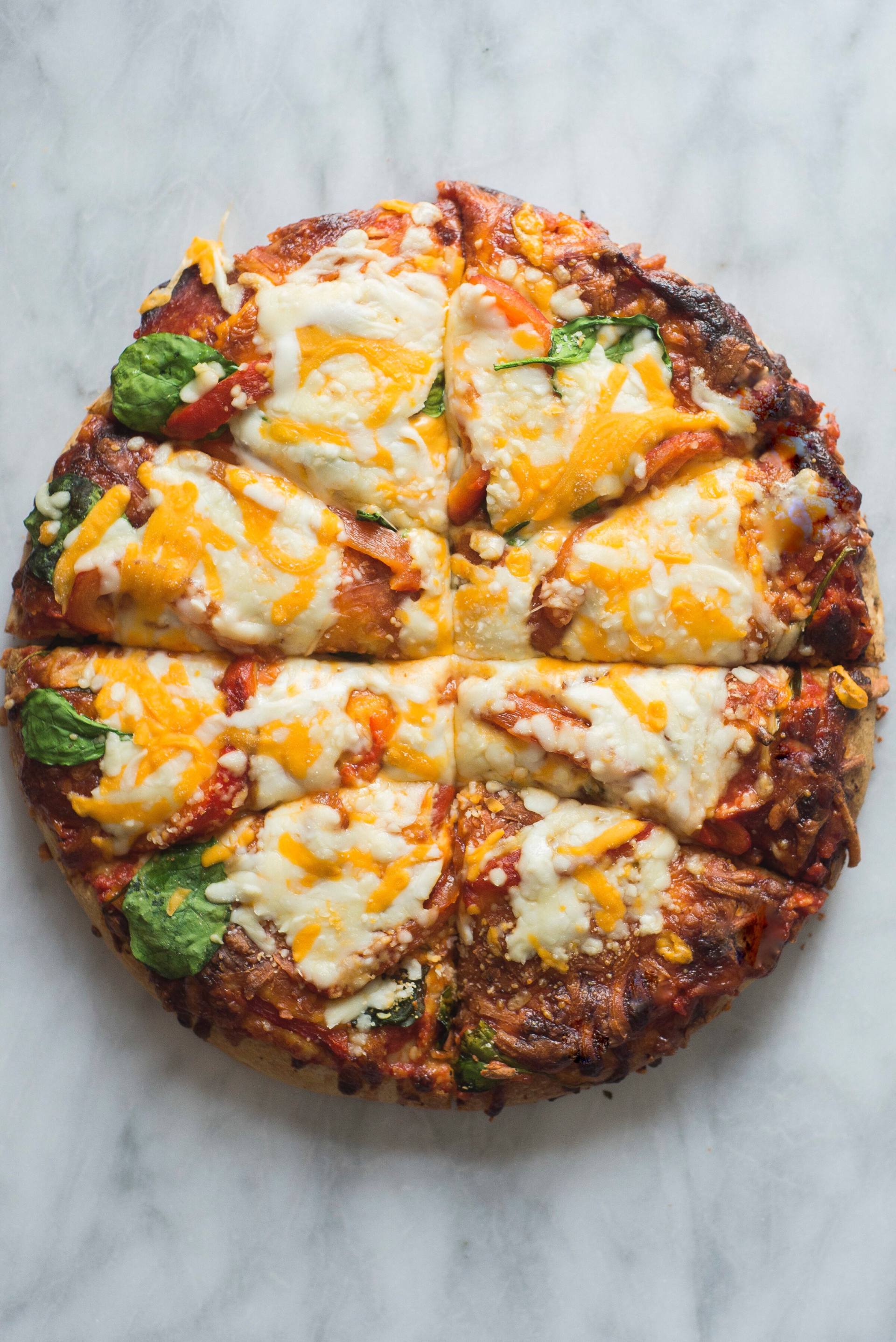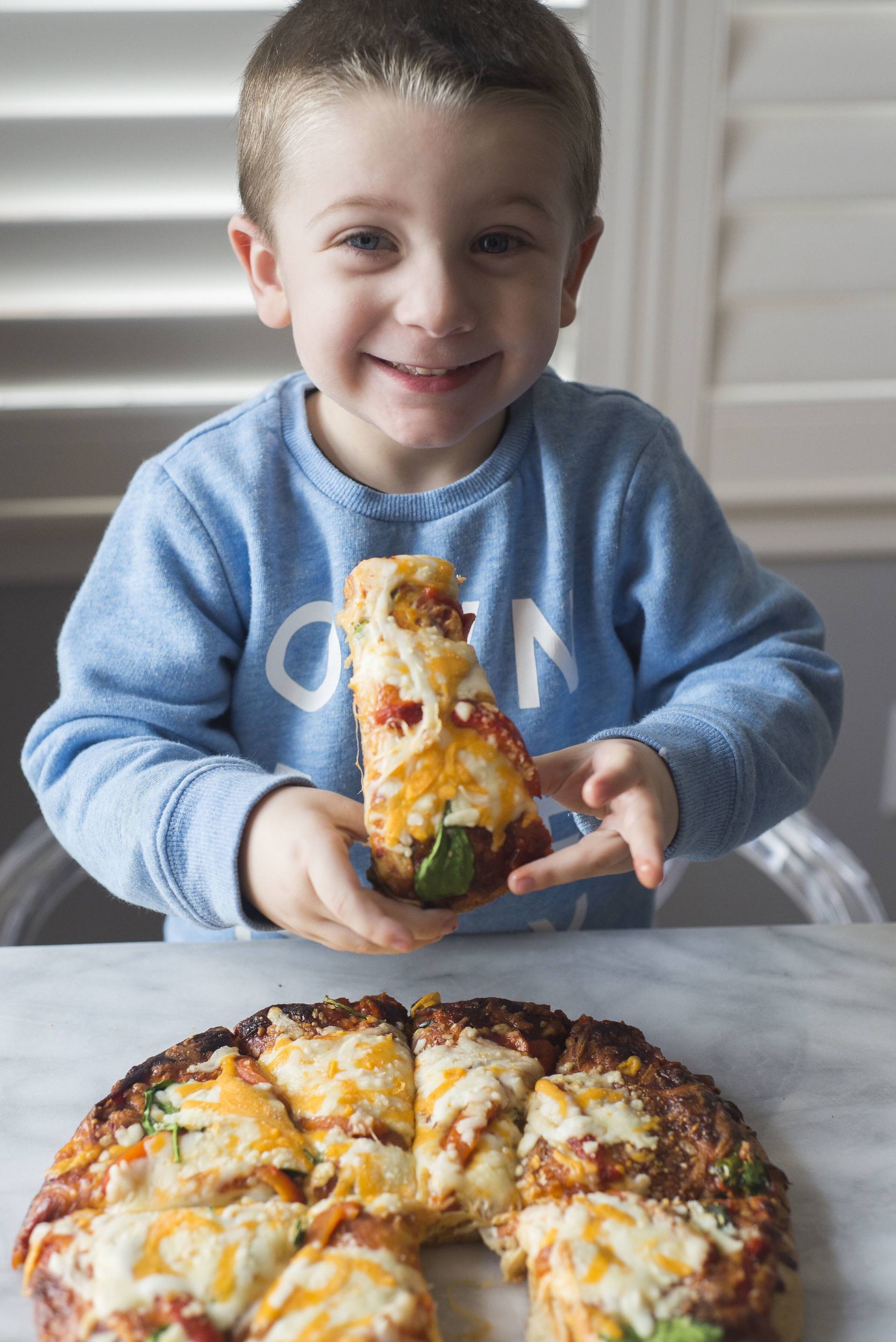 Our pizza turned out so well and tasted amazing. You'd never know it was a frozen pizza! It's such a fun (and delicious) activity to do with your kids over family day weekend. Walmart makes it so easy to get everything you need so you can spend less time in the store and more time at home with your family. Not only are they a one stop shop but they also offer grocery pick up (moms rejoice everywhere) which makes it even more convenient for you. Will you be attempting Geometry-zza with your kids on family day weekend? What shapes will you make with your kids? This post is sponsored by Walmart Canada as part of the Walmart Great Value – Geometry-zza program. In exchange for this post, I have received perks in the form of products and/or compensation. All opinions on this blog are my own.