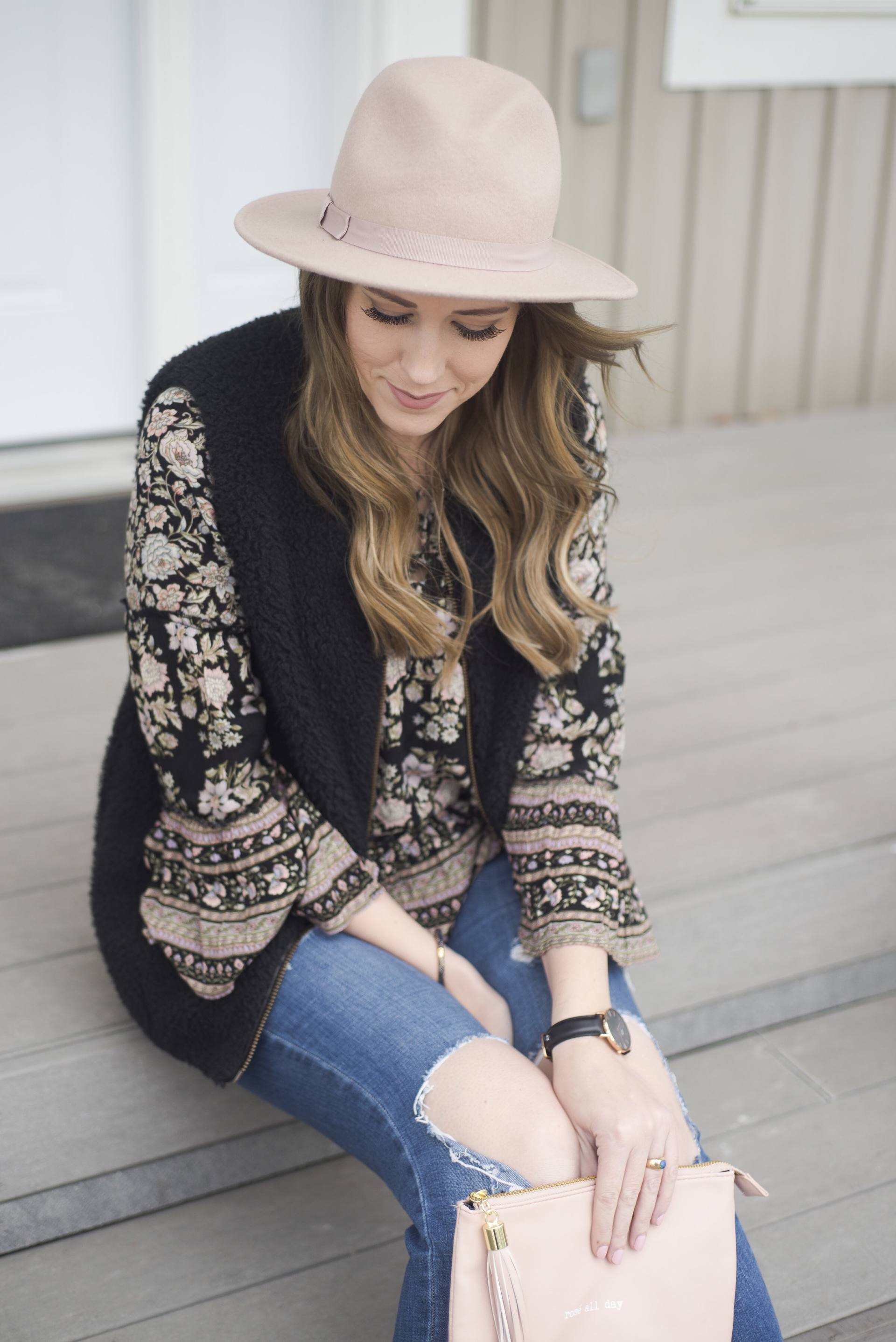 Hey guys, just a quick post today! Things have been super busy around here – in the best way! I've been working on lots of exciting projects and I cant wait to share some fun things that in the pipe line! 
This weather has been rediculously nice so I've been ditching my winter jacket for this cozy vest! Really hoping this weather sticks around and we don't get anymore snow. I picked up this boho bell sleeve top last week when it was freezing thinking I wouldn't get to wear it for a few more weeks, so happy I didn't have to wait. It's trendy but the sleeves aren't too over the top which I love! 
I'm heading back out now to pick Austin up from school, hope you're having an amazing day!