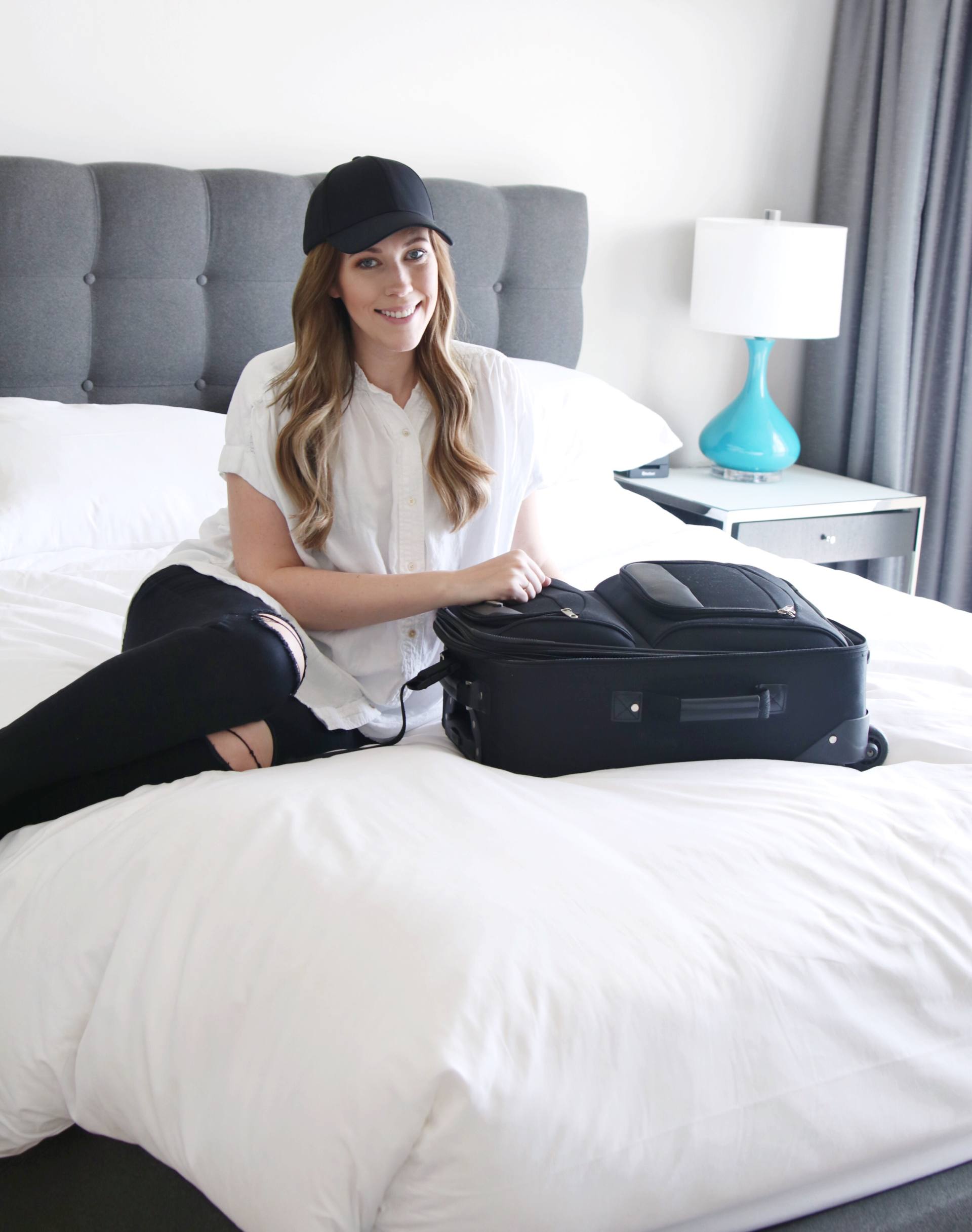 When I was getting ready for my trip to Texas, Austin asked me when he'd get to go on a vacation again. We went away to Mexico last May and we had such a great time together and now I think he's longing for another little family adventure. It's hard to go away every year so I thought it would be fun to plan a little Staycation for March break to surprise him!
As you can imagine, travelling with three young children can get a little wild so it's a good idea to be prepared. Here are 5 packing tips for a family Staycation that will make traveling with your kiddos a little easier:
1. Bring activity books for the car. The drive to your nearest city may not be too long but giving your kids an activity book to play with in the car will keep them occupied and it builds excitement for their little getaway. It makes the car ride feel more like a road trip rather than a regular old drive to the city. They have so many great activity books for the car at Chapters Indigo and your kids will really enjoy them. 
2. Don't forget your bathing suits! We always plan our staycations at hotels that have a swimming pool and it can be so easy to forget to pack bathing suits for the family. The pool is the perfect place to take the kids for some fun and it helps them get rid of the last of their energy before bed time. The Gap and H&M are always my favourite places to pick up swim gear for the kids. 
3. Bring a comfort item from home. Kids usually get all excited when you tell them you're staying overnight in a hotel until bed time rolls around. When it's time to go to sleep they miss the comfort of home. I always bring their favourite stuffy, blankey or other item they find comfort in so they are relaxed at bedtime and feel like they're home. 
4. Pack lots of snacks. There isn't much to eat other than candy in the room so it's smart to pack healthy snack options for your weekend away. Kids are always snacking so it's wise to come prepared in the food department. Around bedtime we like to turn on a movie and snuggle in bed to get the kids to wind down. I like to stop at Kernals before we go on our mini trip to pick up a bag of our kids favourite popcorn as a special treat for the weekend (Say cheese).
5. Bring your children's favourite bedtime story. We like to keep our kids on their routine while we are away as best we can. It can be hard getting them comfortable and ready for bed so I like to bring their favourite story books to read them before we call it a night. Cat in the hat is our favourite right now. 
Faniky staycations are so much fun and when you are prepared and pack these items for your kids it makes your stay a breeze. I can't wait to share what we will be doing and where we are headed in March so stay tuned! We have some fun things planned for the break!