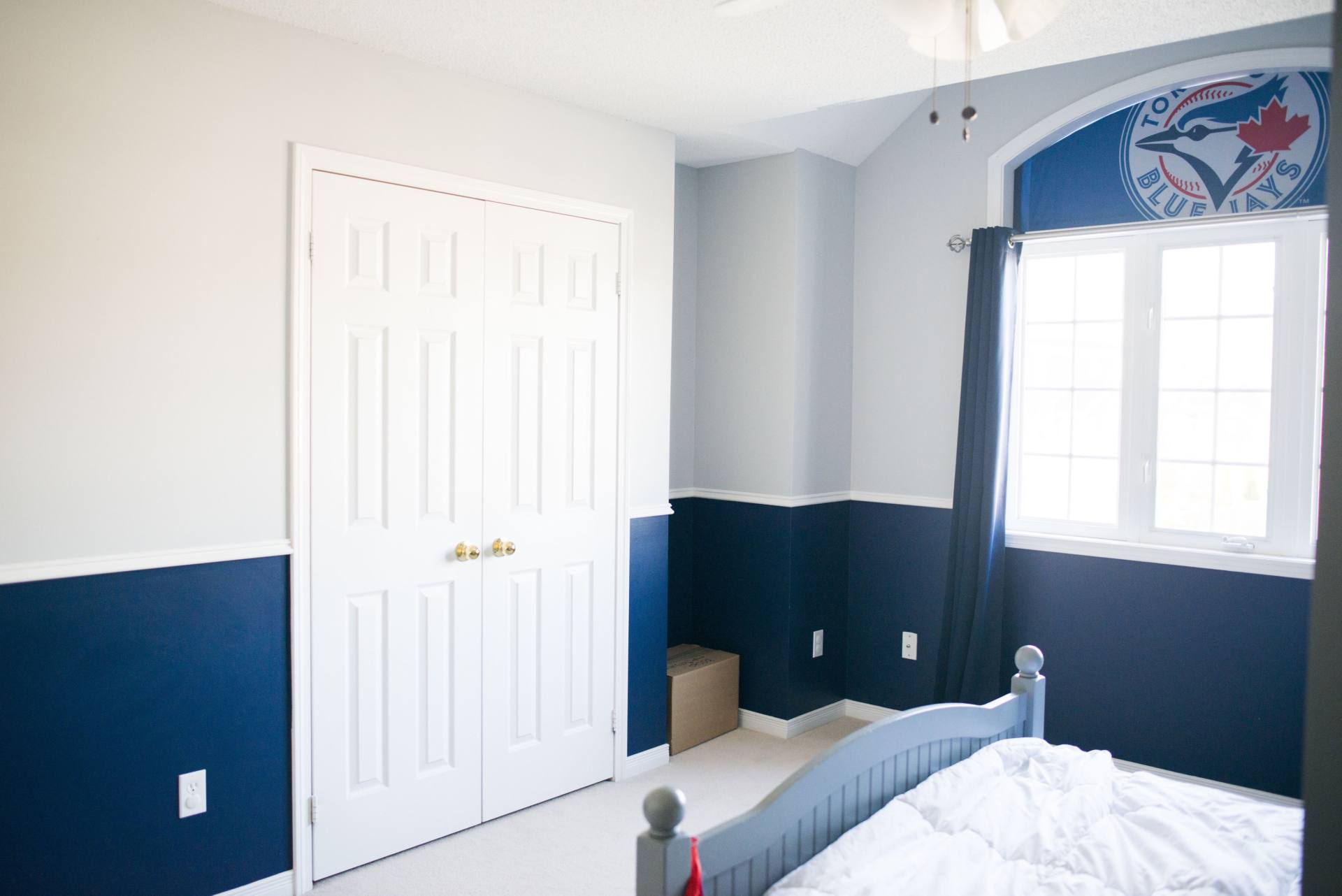 As many go you know, we purchased a home this past October and we couldn't be more excited. It felt like an uphill battle for a few years but we are incredibly happy to be here now. We absolutely love our new digs and we are ready to turn this house into a home. I'll share more about our journey to home ownership soon. Hang tight!
When we found our house we really liked the bones of it but the finishings…mmmm not so much. It's definitely livable, it just doesn't feel like "us". We are really excited to get started on some minor updates and begin decorating to make it feel like our space.
The first room we are completing is the boys room. We told them they could pick any theme they wanted and we would decorate it based on what they chose. Austin and Max generally like the same toys and movies so it was actually easy for them to agree on a theme…sharing toys on the other hand, not so easy. I'm sworn to secrecy and can't share what they chose but you'll get to see their new room when we do the final reveal of their favourite space in the house. Stay tuned as we share progress updates and show you the end result.