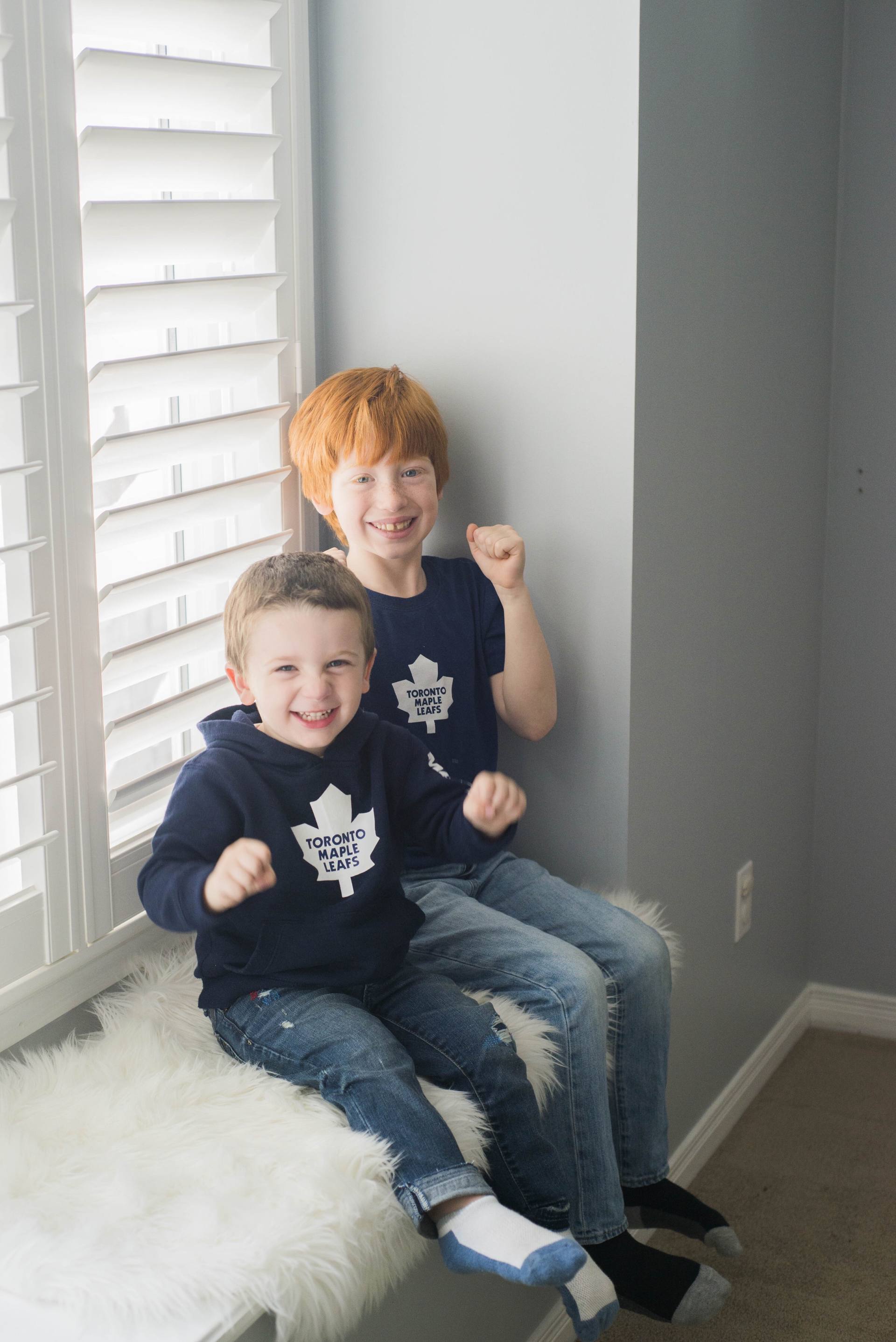 Well, now that the cooler weather is here, it's time for hot chocolate, the holidays, cozy clothes and hockey season. Max and Austin couldn't be happier! These two are huge hockey fans and dispite their dad being a Canucks fan and Papa being a Habbs fan, these two monkeys are cheering for the Leafs this year.
I may not be a huge sports fan myself, but I do enjoy entertaining. I'll use any excuse to make a delicious appetizer spread, haha. The boys really wanted to cozy up watching the game in some Leafs gear this year but this mom wasn't about to drop a small fortune on sports apparel. Most stores are so expensive. Lucky for these two I found Leafs hoodies and T-shirts at Giant Tiger for a fraction of the price. These were only $10 each – yes – $10! For leafs apparel, winning!
Needless to say I know where I'm going for the boys branded sports clothing from now on. Giant Tiger actually has a lot of cute clothes for kids, not to mention, very affordable. I may have to go back and get a few of their sleepers for Zoë.