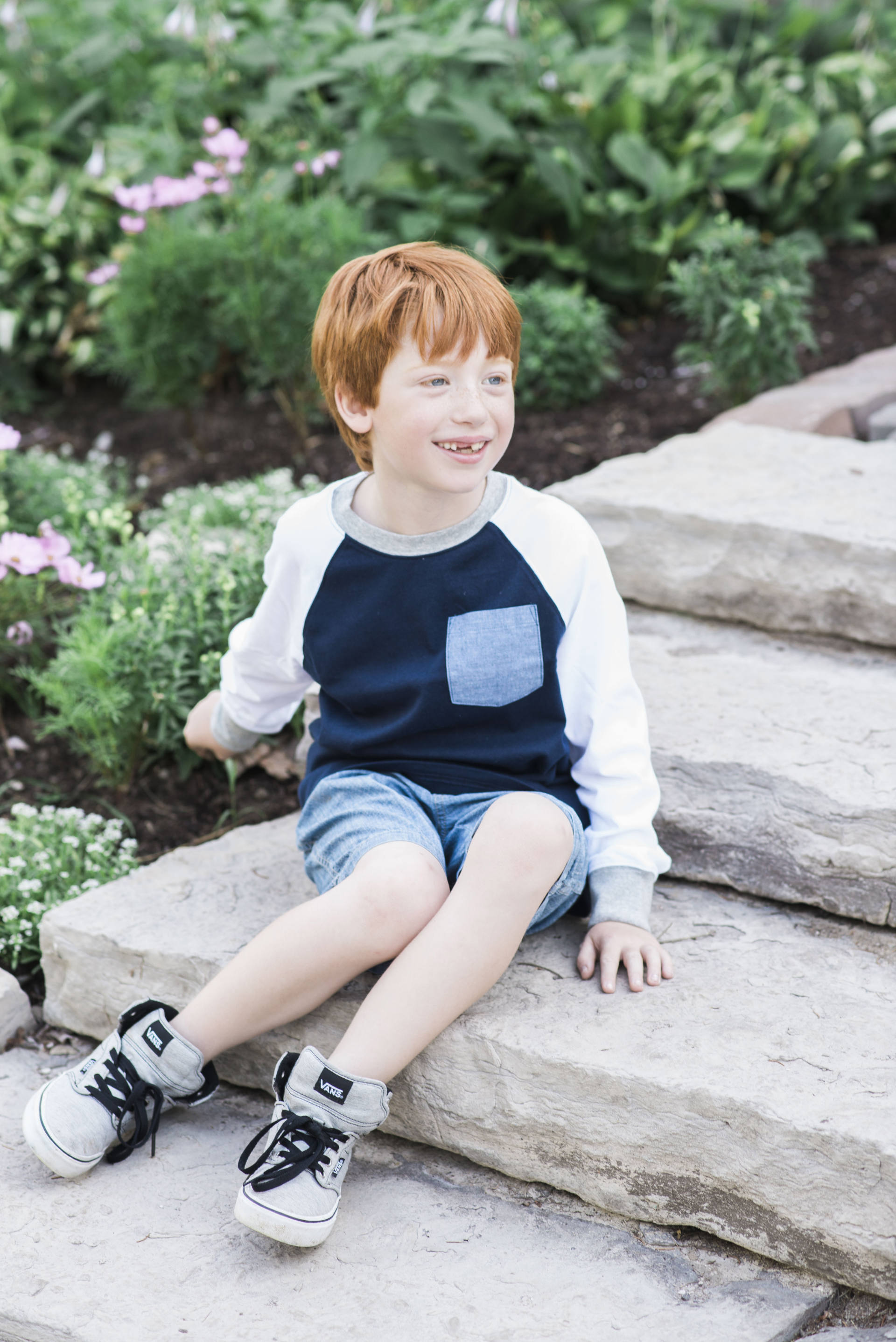 First Outfit c/0 Oshawa Centre: Top – Gymboree | Shorts – Gap Kids
Second Outfit c/o Oshawa Centre:  Shirt and Jeans – Gap Kids | Hat – Lids | Backpack – Bentley
Summer is coming to an end which means it's time to start gearing up for school again. The Oshawa Centre has some amazing retailers with great sales going on right now so you can send your kids back to school in style – without breaking the bank!
Your first stop? Gymboree! They have the cutest clothes rolling in for fall and they carry up to a size ten! Austin is wearing a colour blocked long sleeve t-shirt from there that we scored for $7. We also picked up some superhero sweatshirts and a chambray dress shirt with navy motorcycles embroidered on it (he's going to be styling on picture day), all for 30% off. Gymboree makes quality clothing and they always have great sales going on so be sure to pop in and browse their cute clothing options.
The Gap is always our favourite stop at the Oshawa Centre. Shopping tip: The sales at Gap are so much better in store at the OC than online! The adorable gingham shirt and slim (skinny) jeans that Austin is wearing are very "on trend" right now…also 40% off. These styles are quickly becoming popular in kids wear along with preppy "on campus" and athleisure looks. We finished off the look with a Blue Jays baseball cap from lids and a cool grey backpack from Bentley.
Happy shopping!