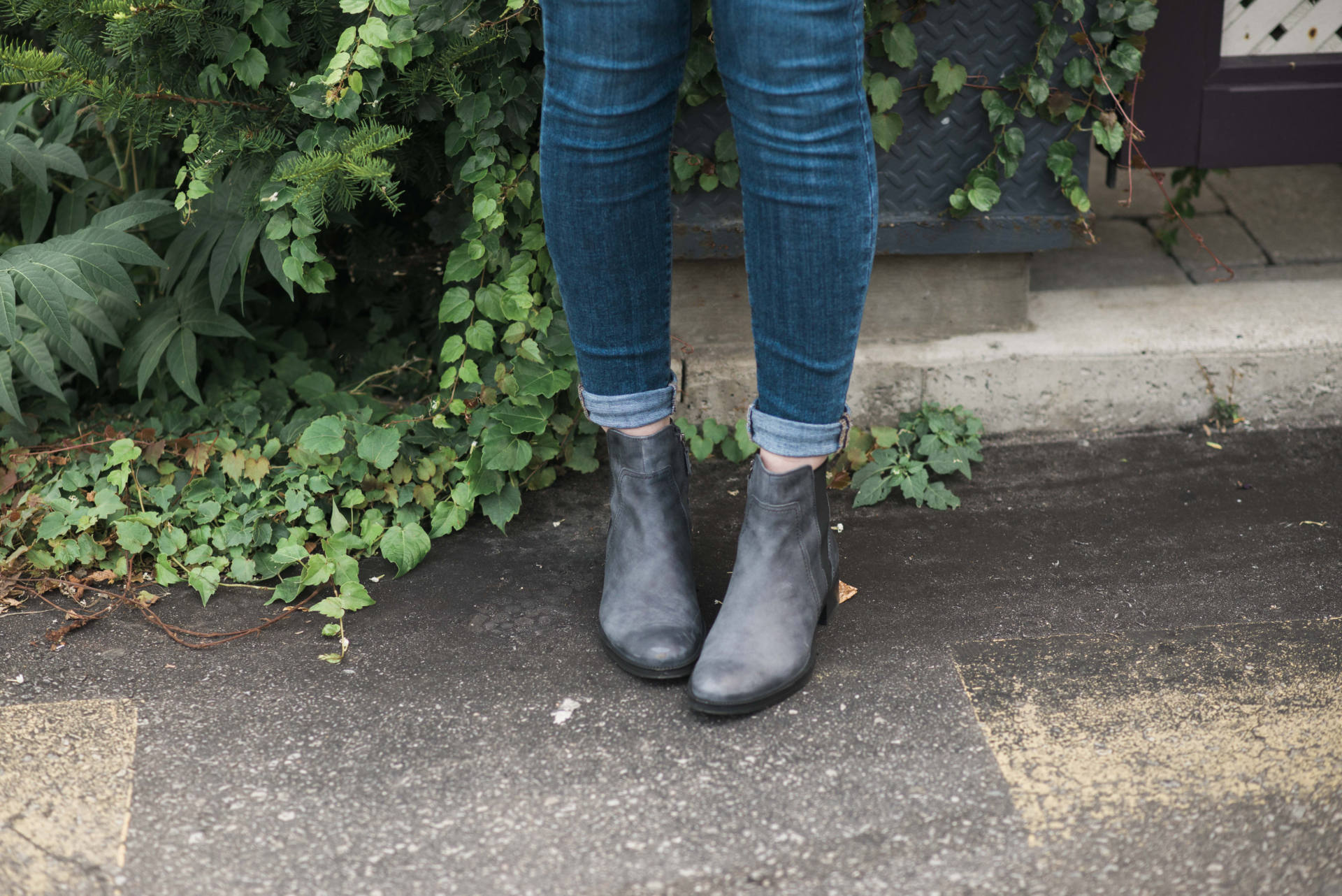 Enjoyed a city date with my little guy Austin this weekend and I busted out my new Geox booties for the first time. Hey, it was cool out and I'm craving fall, ok?! Please tell me someone else is looking forward to cooler temps? I live for chilly fall days, cozied up in chunky knits and cute boots. Excuse me while I day dream of pumpkin spice lattes now haha.
I've already started shopping for cooler weather and one of my first stops was Geox. Their Fall 2016 Preview Collection did not disappoint. Geox is known as the original breathable shoe, they are not only stylish but incredibly comfortable. I'm in love with the new booties I picked up. The worn grey/blue colour won me over the second I laid eyes on them. When Austin and I went to the city we spent the day walking around and to my surprise my feet didn't hurt at all after. It's not often that I buy a new pair of shoes that don't kill my feet the first wear. Stylish shoes that enhance your daily life are always a win in my books!
Want to win a pair for yourself? Simply comment on this post and tell me what pair from www.geox.com you'd pick for yourself. Winner announced here on Aug 26 2016. You can get two extra entries by:
1. Liking my Facebook page: Renee M. LeBlanc
2. Tweeting out the following message: "I want to win a pair of @Geox shoes via @reneemleblanc #MyGeox #StartBreathing https://reneemleblanc.com/2016/08/geox-fall/"
Congratulations Beth! You were selected as the random winner. Thank you to everyone who entered!