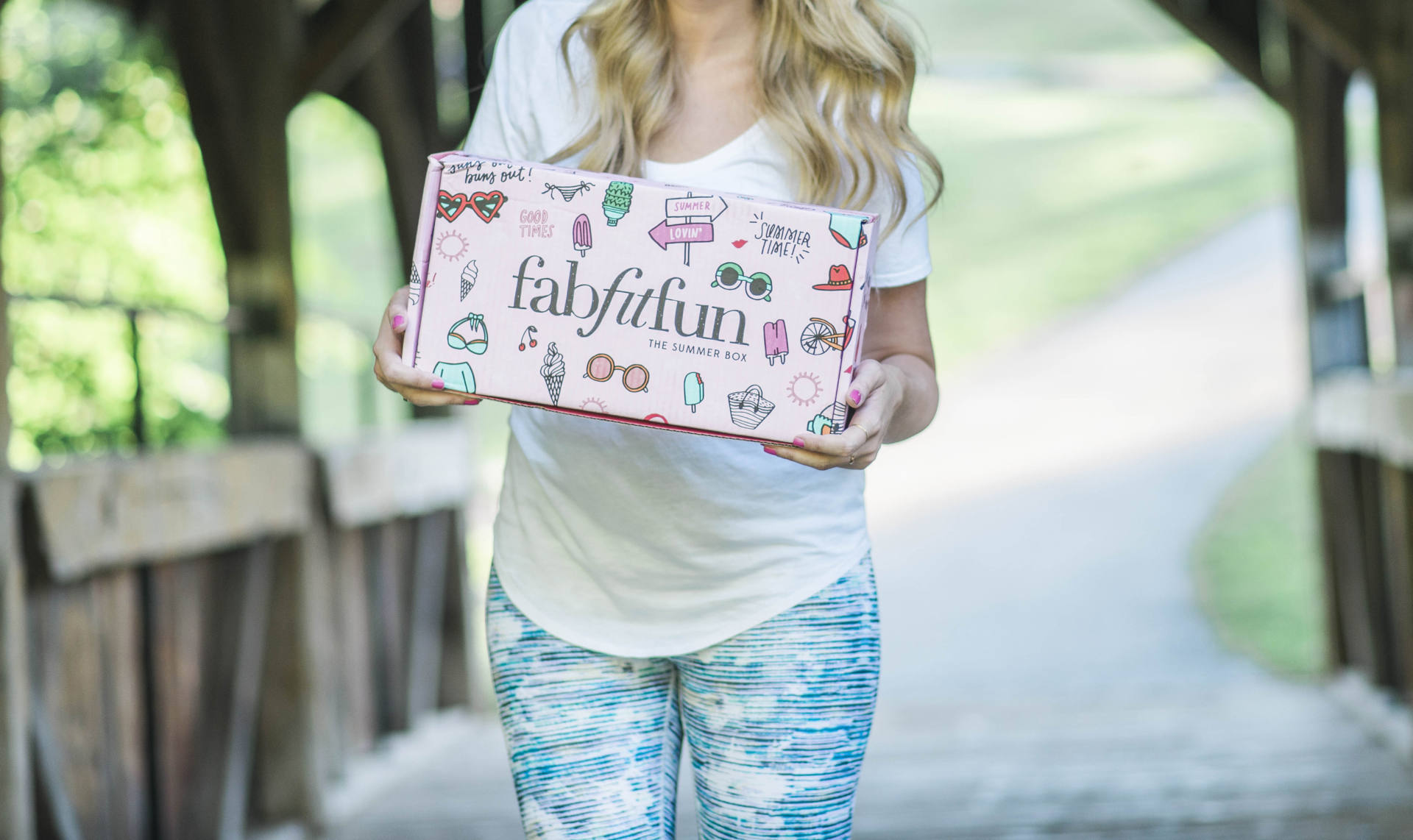 When I was little girl my dad used to take my brother and I for a bike ride to the Hasty Market (aka the convenience store) once a week where we would spend our allowance on a treat. Undoubtedly, about every time, I would come home with a $1 surprise bag. It was the excitement of not knowing what was inside that intrigued me. They were usually filled with a couple of small trinkets and a treat that usually didn't taste very good but every week the 'surprise' of what could be inside sucked me in and I'd buy another.
Subscription boxes remind me of surprise bags for adults. They are fun but can sometimes be a bit of a let down. That's why I wanted to share Fab Fit Fun with you…it's THE best! The boxes come quarterly and are valued at $200 but only cost $50 (even cheaper if you order an annual one). Filled with full sized premium beauty, fitness and fun products that will not disappoint. When my first box arrived I was so excited to see what goodies were inside. The beach bag, lip gloss and "betchsicles" (haha) are just a few of my favourite items!
Subscription boxes make great gifts so if you're ever short on ideas just order one of these for the lady in your life. You can't go wrong! If you'd like to try out Fab Fit Fun just use code: RENEE to receive $10 off of your first order!