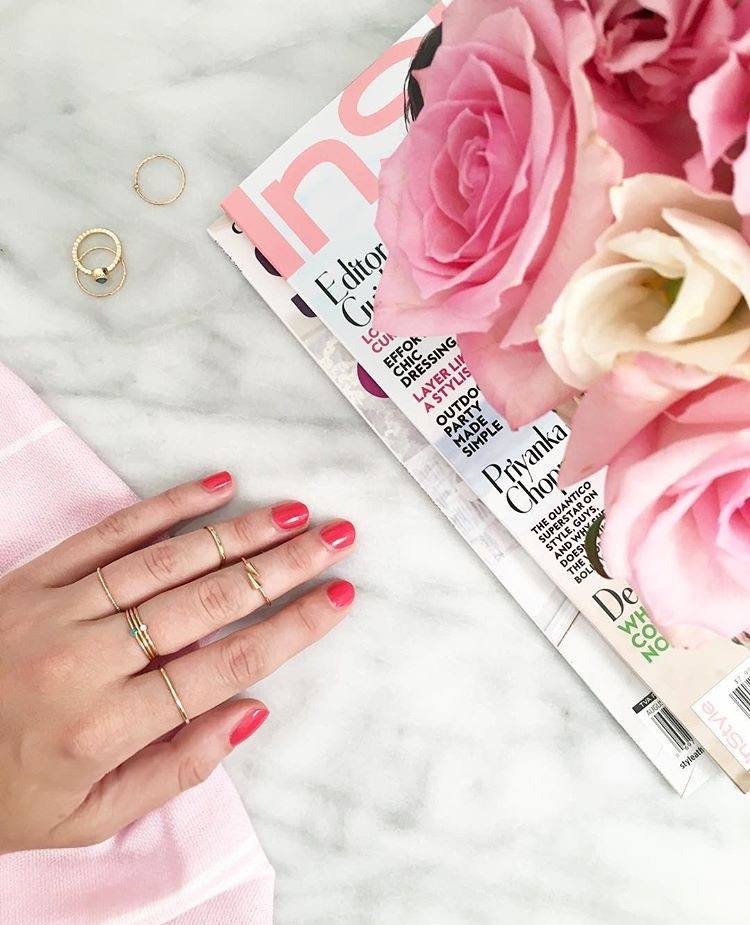 This may be my favourite trend, jewellery layering. Whether it be stacking rings, wearing a few dainty necklaces together or having an arm party – I'm all in! The trick is doing it properly. There is definitely a fine line between layering and over accessorizing, so be careful not to cross it.
When it comes to rings I like to stick with one metal, it's best to change them up with texture and stone. Staying away from thick, ornate styles is key and dainty detailed pieces are always the way to go. I prefer one heavily stacked finger next to minimal jewellery on either side to create the perfect, balanced look. It doesn't come off like you're trying too hard and when paired together properly they're sure to make a statement!
I've been slightly obsessing over these pretty Old Navy finds from the Oshawa Centre (both the rings and necklaces can be found there). Who knew they had so many cute jewellery options?! Old Navy is actually one of my go-to places to find cute and inexpensive accessories – you must go.
The best way to layer necklaces is to have a graduated effect. Choose one statement piece and add a couple delicate layers to finish the look off.  Long lariat necklaces are my favourite pieces for adding length right now and seriously how cute is this one?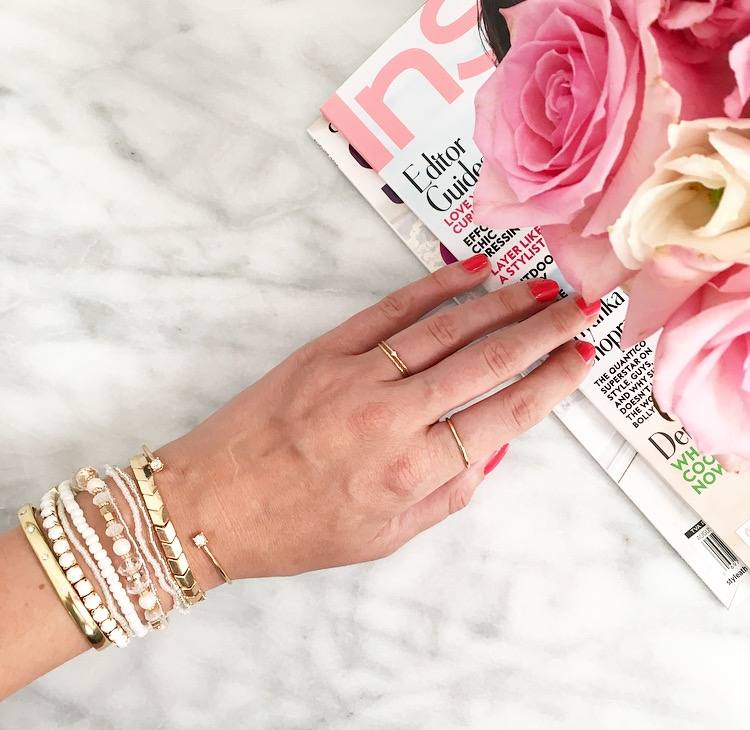 Assembling the perfect arm party can be tricky so choose your layers wisely. Delicate jewellery is trending so you definitely don't want to over do it. To achieve the perfect stack I recommend adding lots of texture, mixing metals and keeping it simple. Try not to be overly "matchy" by wearing a curated stack that you can purchase together in a package. I found all of these cute bracelets from Claire's – buy three get three free! That's what I like to call a mix and match win!