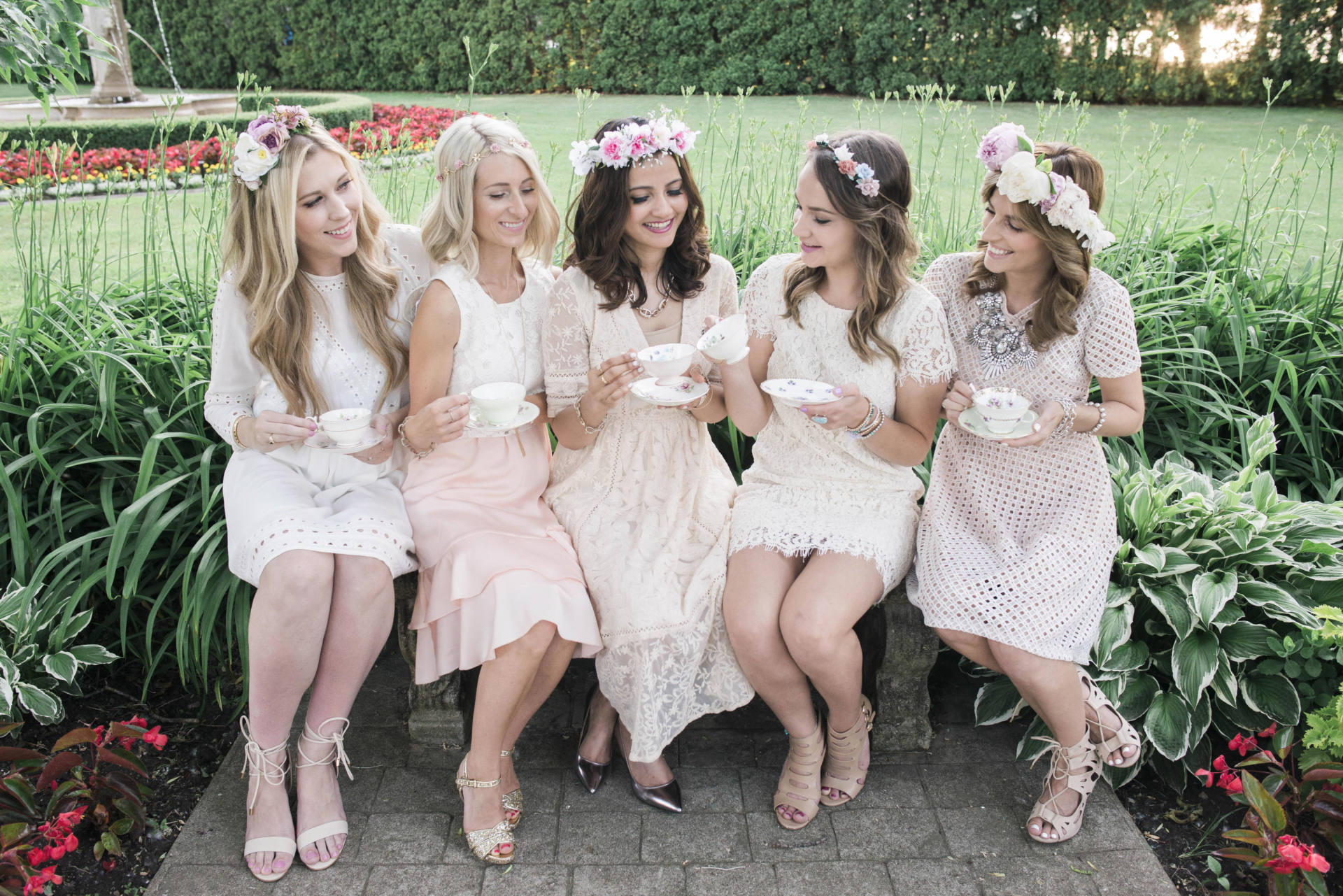 Yay, the day is finally here! So excited to be sharing with you a fun Garden Party collaboration I've been working on with Mapleview Centre and some lovely ladies. For us, garden parties are the pinnacle of summer fun. There's nothing like getting together with girlfriends to chat over tea in a beautiful summer dress. A garden party is really the perfect opportunity to throw on something fabulous. Today, we are sharing about our Garden Party dress picks, where to shop them and a pretty amazing giveaway!
A few weeks ago, I headed to the Mapleview Centre to pick out a Garden Party look. With so many great stores and so many clothing options it was easy to find the perfect dress. There's also a very good chance that I went home with a few other items…because I couldn't decide on just one…but shhh don't tell Cory (maybe I should've titled my blog that, I seem to say it a lot). The Aritzia dress I decided on ended up being the winner because I'm partial to bohemian styles and this one immediately caught my eye. I love that while it has a loose and flowy fit, it still looks very chic. I paired this dress with lace up open toed sandals from Aldo (they also look pretty fab with jeans), nude bag from Le Chateau and lush floral crown from Claire's…which I wish I could wear every day lol. Let me know what you think of this outfit! Now, you must see where my Garden Party Blogger friends found their gorgeous outfits. Simply click through to their blog posts (The Minted Mama / Ella Pretty Blog / Nelle Creations / Sparkle Shiny Love).
Our Garden Party at Liuna Gardens in Stoney Creek was so much fun. I had never been there before and if you have a chance, you must check it out. The grounds were simply stunning with beautiful plants, flowers and fountains wherever you looked. All of the girls looked darling in their pretty dresses. We shared lots of laughs and had the best time catching up, it was the perfect setting to have an evening of fun with friends…and of course get all dressed up for a Garden Party!
Now, it's time for you to get excited! We have quite the amazing giveaway starting right now on Instagram! One lucky winner will receive a $500 Mapleview Centre gift card and a stylist session with your favourite Bloggerista from our Garden Party collaboration. How fun! Just click HERE to enter. Good luck!