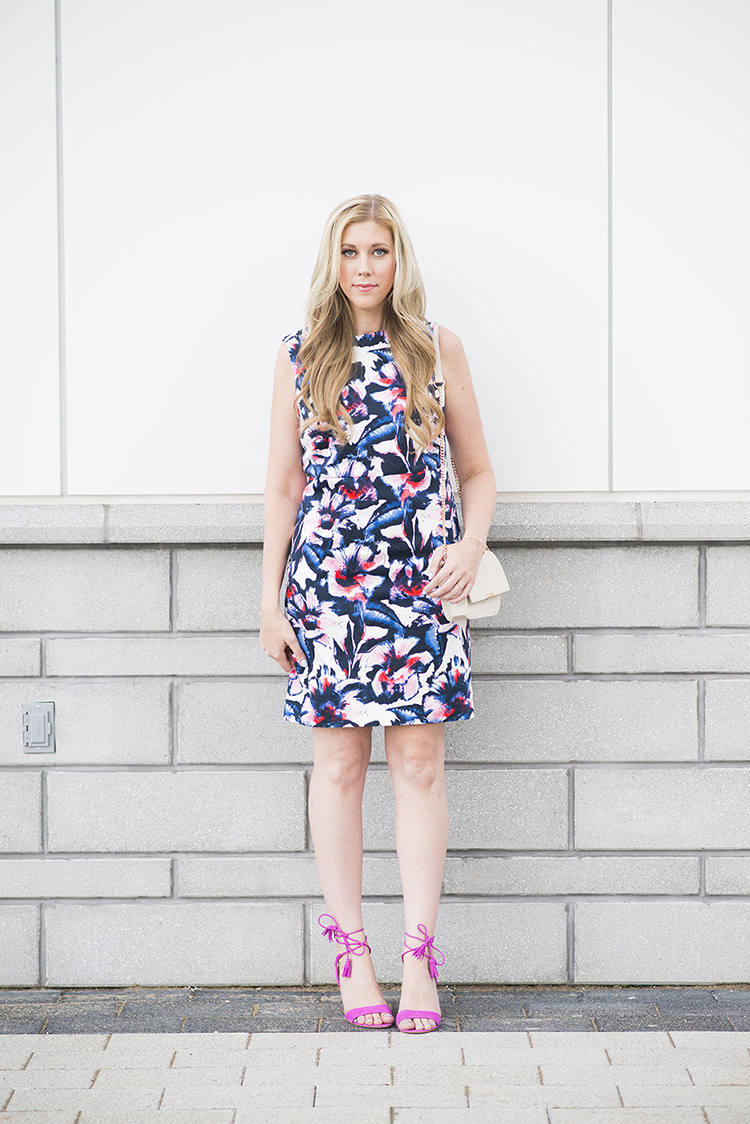 Outfit ℅ Oshawa Centre: Dress and shoes – Hudsons Bay, Bag – Le Chateau
Wedding season is officially in full swing so it's time to get dolled up and look your very best. There are so many different traditional and non-traditional ceremonies nowadays that it can be a challenge finding the perfect wedding wear for the occasion. Today, I've teamed up with the Oshawa Centre to share three rules to always follow when shopping for any wedding:
Read the invite and dress appropriately

– Where is the wedding? A beach? Beautiful Garden? A church? This should play a huge part in how you dress. Pay attention to the invite as the venue can change your attire choice dramatically. What you would wear to a church wedding is much different that what you would probably choose to wear to a more casual wedding on the beach.

Only the bride wears white

– While there are a plethora of beautiful white cocktail dresses out there they aren't the place for a wedding. The bride is the only one that wears white on her wedding day so try to go with colour or a print.

Better to be overdressed –

Casual clothes are great for weekends at the cottage and running your errands but not proper wedding attire. Trust me, you don't want to be that underdressed person at a wedding! There will most likely be a photographer there capturing the special day so it's always better to to look your absolute best rather than going to casual route. A pretty cocktail dress, silk pantsuit or chiffon maxi dress are always a good way to go.