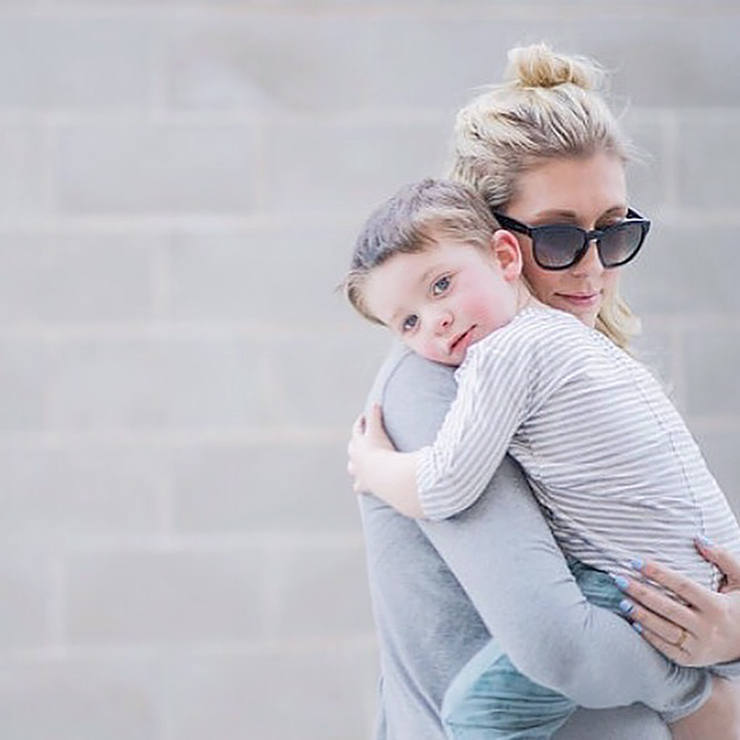 "It's the most wonderful time of the year" – singing this tune, but it's not Christmas…It's Mothers Day! You know, The day where we are appreciated for doing all that we do?! Haha! My dear friend Aneta and I have put together a gift guide for the special mom in your life, so take a look and jot down some ideas – treat the mom in your life to something special. I bet she deserves it!
1. AspenClean

AspenClean is for that mom who needs a little help with the housework but is not willing to sacrifice taking care of the environment in the process. Leading the group of eco-conscious maid services you can bet your bottom dollar that any mom mould be more than thrilled to receive a clean house-sans cleaning it herself. AspenClean services Vancouver, Calgary and Toronto areas with housekeeping and maid services and you can book online here. Nowhere near these cities but want to benefit from a clean home then check out AspenClean's line of eco-friendly home cleaners. Originally developed to be used in the housekeeping service the products are now available for purchase. Backed by the people who clean homes for a living you know you are getting a product that not only works but works well.
2. Etsy Canada

Etsy is an online marketplace that caters to those who like unique, vintage and handmade. Full of vendors that are passionate about their products you can find some pretty beautiful pieces, like this soap from Beurre D'Amon Inc
3. Unicef Canada
This year Unicef Canada wants you to give the gift of survival for Mother's Day. For the mom who seems to have everything you can give her the gift that truly keeps giving. Mother & Baby Tetanus Pack gives 368 tetanus vaccines to mothers who will in turn pass on immunity to their babies. The cost? Just $35 will provide 268 individual vaccines for mom, amazing.
4. TaLii Towels

TaLii Towel is a joint mission between mom and daughter team, Lisa and Talia. Born out of need, these microfiber towels are a dream. Up to 75% thinner than regular towels and able to hold 5x the liquid as a regular towel. My favourite part though is that these start to dry right in front of your eyes and even if you forget it in the sports bag while wet it will NEVER stink. I am so guilty of coming back from a day at the beach and throwing a bag of wet, sandy and smelly clothes and towels at the base of the basement stairs, only to forget its there for weeks. Think about how small your bag of beach stuff will be for a family when your towels are so small? Lisa keeps working on the designs and improving with each shipment but with 15 colours to choose from and an endless amount of embroidery options you will find one to suit moms wants and needs. Pick up a whole set! Also, keep your eyes open on your TV set as they will be on Dragons Den showing off their goods.
5. Shomi
Shomi
is a streaming service that is known for their great selection of TV shows. Get mom a membership and help her sit back and relax. You may owe it to her after the years she watched whatever you wanted.
6. L'Oreal Canada
L'Oreal has a few great products on the market for moms this year. Root Cover Up ($13.49) is a spray that deals with grey growth in between visits to the salon. Finding the perfect nude lipstick just got easier with the beautiful Collection Exclusive Nudes by Colour Riche ($10.99). Six beautiful shades that are custom-made to complement different skin tones you can bet mom (or you) will be able to find one that is a perfect match. Last on the list is the fantastic Voluminous Original Mascara ($9.99) which has been on the market forever.
7. Tillie
Tillie
is so much more than a headband. This multifunctional, breathable, 100% microfiber polyester tubular material will take you from headband to wristband to tubetop. Tillie comes in many styles and each comes with a message. At $23 each, this is great for the healthy mom who likes versatility. Now until Mother's Day get an extra 30% off by using the code MOM"\t(il)-lee\ 1. Mighty in battle. Tillie knows life is hard but resolves to fight through it anyway. Tillie takes life as it comes and never backs down. Tillie is grateful and knows there's always something to be thankful for. Tillie knows nothing is impossible. Tillie is a creator and status quo breaker. Tillie will climb mountains. Tillie will move mountains. Tillie will beat the odds. Tillie knows nothing great is ever easy."
8. Schwinn Canada

When I think of a Schwinn I think of simplicity, quality and leisurely rides in the countryside. Schwinn has a wide range of bikes to suit anyones style but I personally think their Cruisers are a great updated & upgraded blast from the past. Any mom would appreciate the style and simplicity of a Schwinn.
9. Biotime Footwear

With a focus on fashion and comfort Biotime footwear is a great gift idea. Currently being worn with legging and a tunic are these Faye slippers. I love that they are made of genuine cow suede and have a removable insole so you can put in orthotics.
10. Jamieson Vitamins

What my life as a mother looks like in two easy steps: 1. Help me stay awake and 2. Help me fall asleep. Without a doubt I am always doing one of these things and trying to stay healthy at the same time.
I feel like Jamieson has been listening to tired moms all over the world and came up with this genius Vitamin Sprays. The B12 Energy Spray ($14.99) helps with the production of red blood cells, to metabolize carbohydrates, proteins and fats and of course to maintain energy levels throughout the day, I have significantly cut down on coffee and replaced it with this spray.The Vitamin D spray ($14.99) promotes the development and maintenance of bones and teeth, the absorption and use of calcium and phosphorus and prevents vitamin D deficiency. Jamieson Healthy Sleep is a non-habit-forming natural sleep aid that helps you fall asleep and stay sleeping. The first time-release sleep aid, Healthy Sleep has two layers. The first one goes right to work to put you to sleep and the second one will dissolve over six hours to keep you sleeping.
11. Mother's Day
Movie
This Mother's Day why not take your mom to see 3 generations of women come together in a hilarious and drama filled movie opening April 29, 2016. Starring Julia Roberts, Kate Hudson, Jennifer Aniston and Jason Sudeikis plan a ladies night out to catch it. You can also enter to win a Mother's Day Movie prize pack here.
Giveaway
Some of our favourite brands have come together to bring you a MASSIVE Mother's Day prize pack worth almost $400. Giveaway is open to Canada (no QUE) and each brand will be responsible for fulfilling their prize. Ends 5/8 Prizes include:
•  L'Orèal Paris Makeup kit prize worth $200
• AspenClean whole house cleaning kit plus superscrub – total value approx. $80 plus tax
• Tillee of your choice $23
• TaLii Towels Bath and Sport Sheet $43
• Jamieson Natural Sources 2 sprays + Healthy Sleep™ $43
What I want to know is what is your favourite gift in the gift guide and why?