What do two moms of three do when they get a day off? Go to
Ste.Anne's Spa
, of course! This beautiful, rustic spa is located in the countryside of Grafton, Ontario. My mom used to visit once a year for a weekend away with her girlfriends when I was a little girl. She would always come home looking so refreshed and would rave about what a great time they had there. It's not often that my girlfriend
Katie
and I get to take a day to ourselves. We are both busy moms of three (which we LOVE) but once in a while its nice to relax and rejuvenate…and what better way to spend our day off than heading to the same place my mom enjoyed so much when I was little!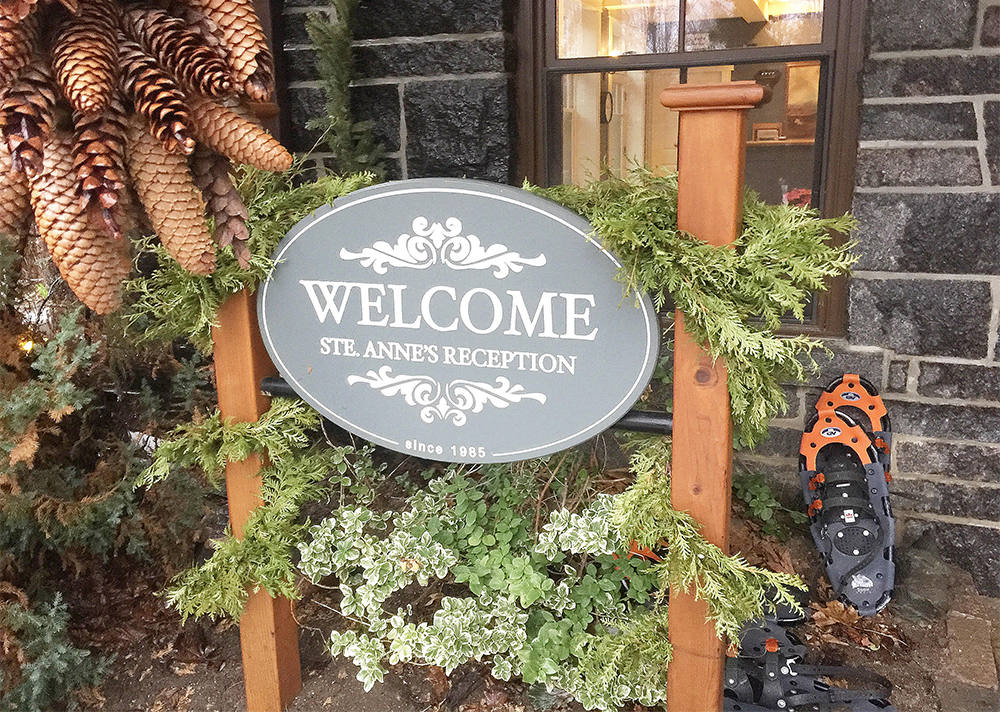 Our morning started out with a tour of Ste.Anne's by the incredibly charming staff. We really enjoyed the relaxed atmosphere where everyone wears their robes all day – even at lunch and tea time! All of the rooms look so cozy and are set up to encourage conversation. As we looked around I noticed every common room had a beautiful view of the grounds, It's truly picturesque.
After our tour we started our day with a Yoga class – a first for both
Katie
and I! We weren't quite sure to expect, haha, I don't think either of us are work out fanatics but we wanted to give it a shot. Turns out we enjoyed the class much more than we expected! At first I felt a little out of place but the instructor was great and by the end of the class we were both sinking into the floor ready to take a nap. We didn't want to get up but it was time for lunch so it was off to the dining room we went to enjoy a three course meal prepared by the talented culinary team.
Katie
and I decided to start with the white bean chili and a salad followed by the salmon tacos – they were to DIE for! Nothing gets my mouth watering like a good taco and these were the best ones I've had in a while!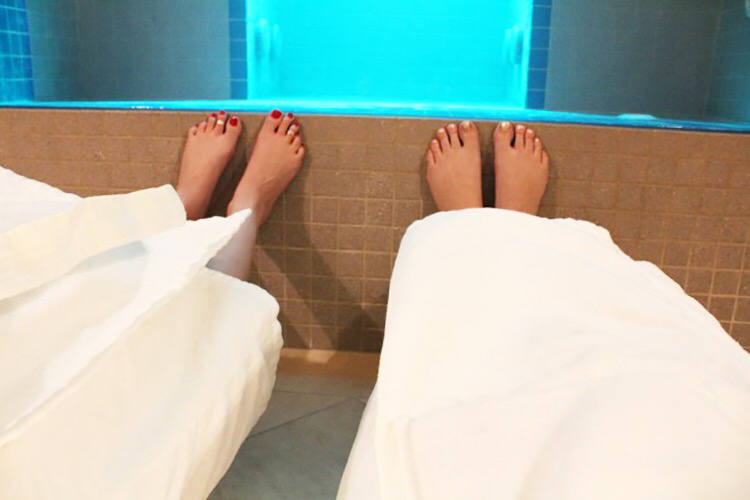 Heading into the afternoon we had some free time to enjoy the facilities and chat the day away. It was so nice spending the day with Katie catching up, relaxing and sharing some laughs. I think we spent most of our free time lounging in the massage chairs until it was time for our firming mud facials. We parted ways at 3PM for our spa services and headed into our quiet rooms where we were greeted by a foot soak and scrub. I wasn't expecting this little add on before my facial and it was such nice surprise. The facial lasted roughly an hour and it left my skin feeling incredibly smooth and tight…exactly what I was hoping for since I've been noticing forehead wrinkles popping up out of nowhere – must be all the kids haha! The facial also helped reduce a lot of the redness I had been experiencing as well which I was very happy about.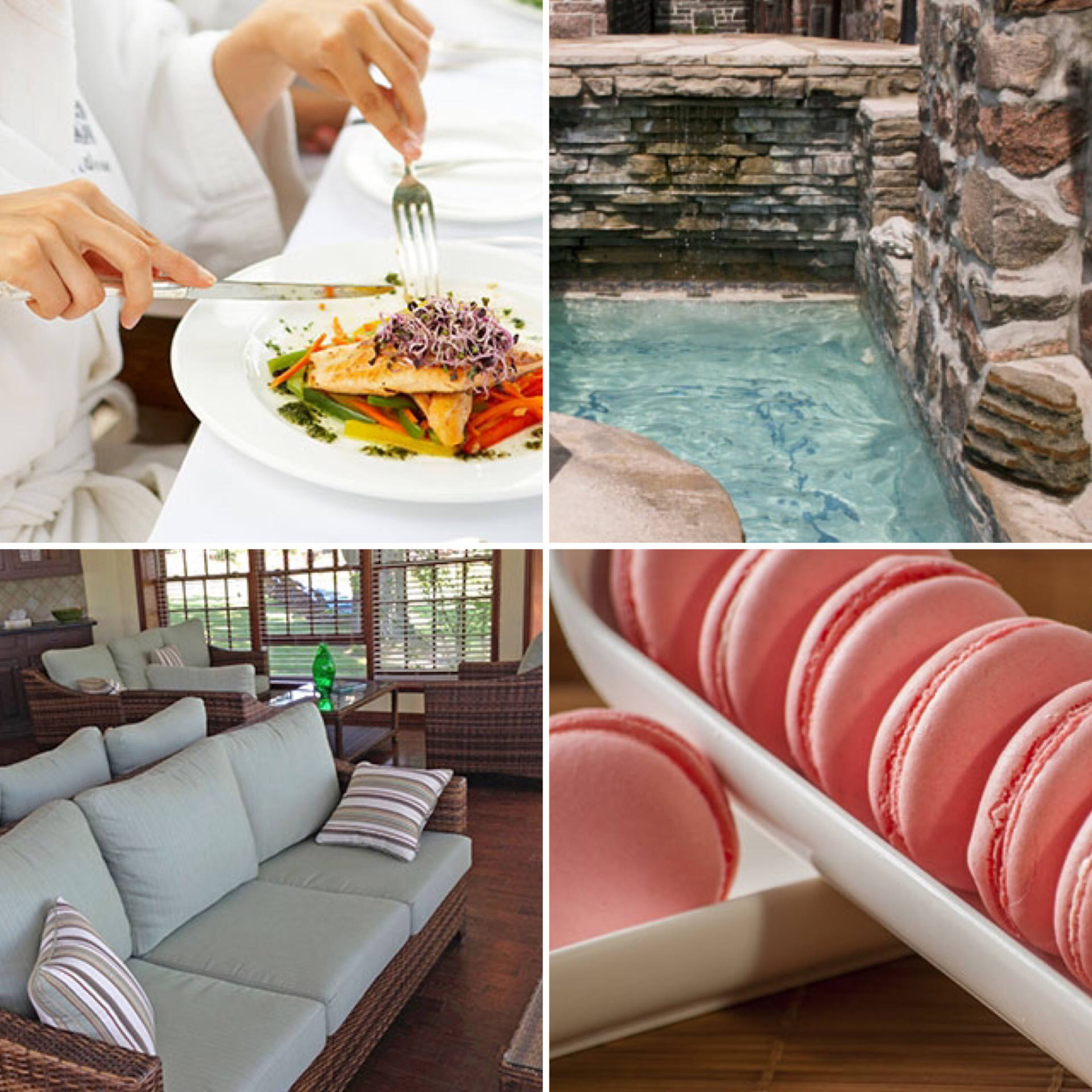 We ended our day enjoying afternoon tea while snacking on delicious macarons before heading home. Spending the day at
Ste.Annes
was everything I had expected after hearing about it all those years ago from my mom. I had such an amazing time with Katie, who of course, was great company and we hope to make it a yearly retreat. I huge thank you to Ste.Anne's for such and incredible day of relaxation. I would go back in a heart beat!
We also have exciting news for one lucky reader! We are giving one of YOU a chance to
WIN a Spa Day for 2
at
Canada's favourite Spa
! The winner will enjoy a full day of pampering with a friend (or your partner)…package includes:
2 – $120 in spa and wellness allowance
2 – 3 course lunch
2 – Afternoon tea
AND full use of the facilities!