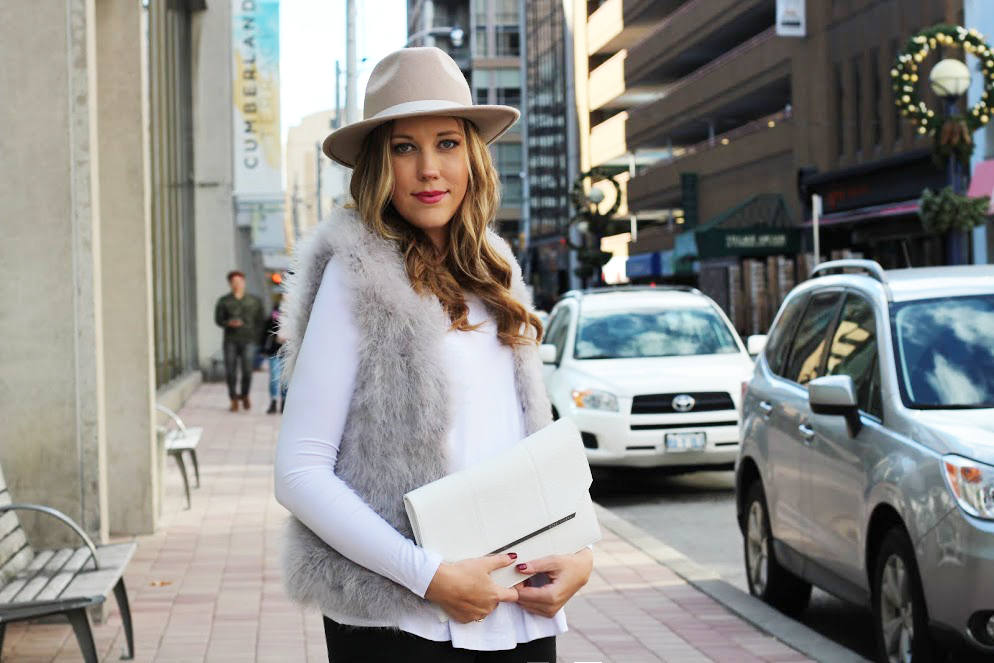 (Vest, Top, Pants, Hat – Club Monaco, Clutch – BCBG)
This fall I have been on the hunt for the perfect faux fur vest. While there are definitely a lot of options out there, I found that many of them look the same and I was kind of hoping to score something a little different. After having baby number three I've definitely needed to up my wardrobe game and breathe some life back into my closet!
While I was perusing through club Monaco last week this little feather number caught my eye. I knew it was coming home with me the second I saw it! It also comes in black but I'll save the darker colours for the winter months – neutrals for the win! This vest is a great option for days that don't necessarily require a jacket but still need to throw on something light.