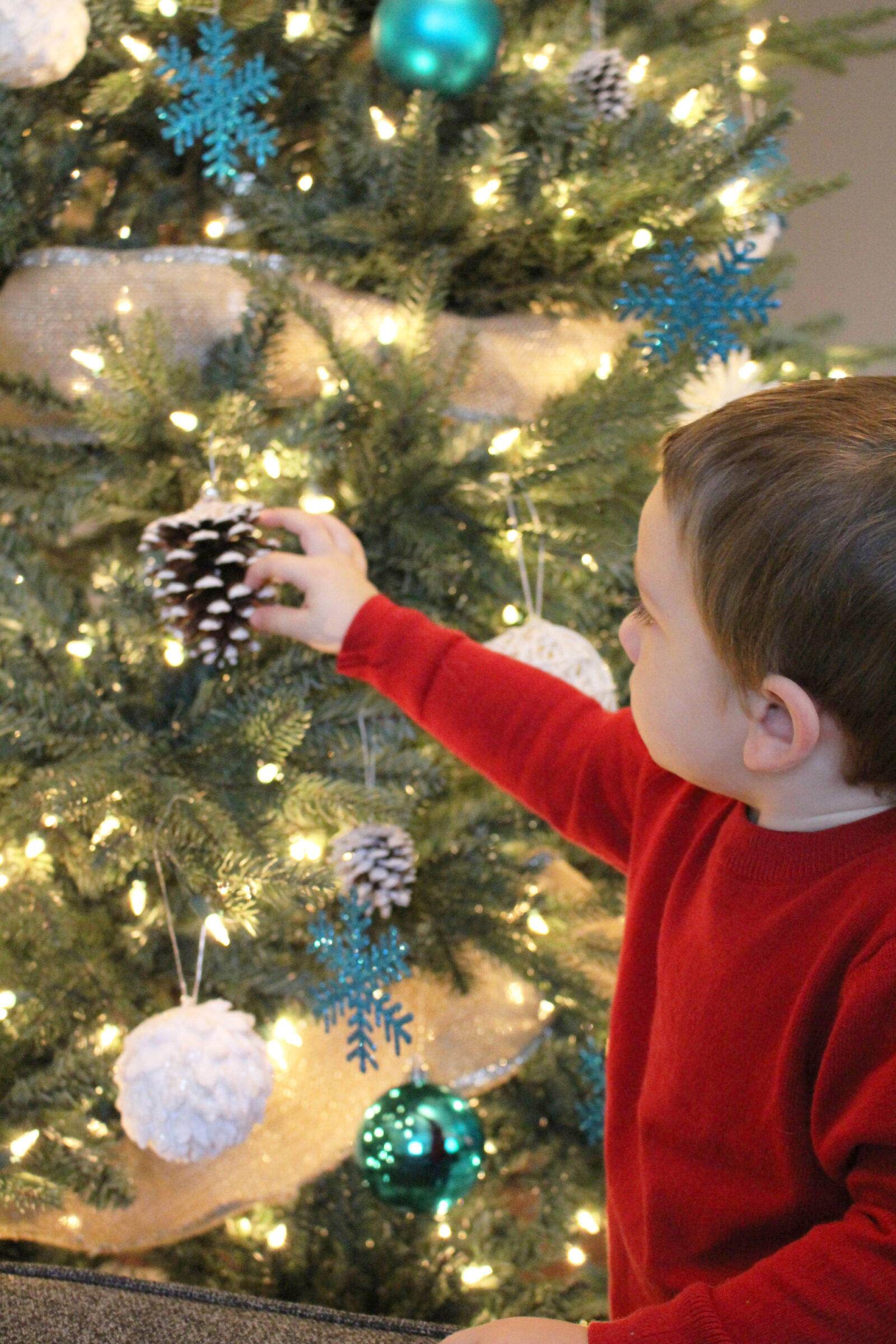 Well, It's now November which means the christmas decorating starts NOW at our house! We like to get things going early so we can enjoy the holiday season for as long as possible. And lets be honest, it's always more cheery around the house when you have the christmas tunes playing, tree decorated and cookies in the oven! Cliche? Yes, but Christmas is by far my favourite holiday so I'm ok with that!
Every year we head out for a family day at the tree farm and come home with a real tree but this year we decided to go the artificial route. Though I'll miss the smell of fresh pine needles all over the floor I think this is an easier option as far as clean up goes. Not to mention you can have your tree up for longer! On a side note: If you do buy a real tree you should sweep the needles up and put them in a decorative bowl. It keeps the scent of the tree in your home long after the holidays. We always used to do that, and that's one thing I will miss. Ok…getting back to the tree…we just bought THIS gorgeous 7.5  foot Harrison Pre-Lit tree from the CANVAS collection at Canadian Tire. I wasn't sure how I would feel about a fake tree but I LOVE it. It's so much fuller than a real tree and the branches easily bend so you can hang ornaments exactly where you want them. I'm not a fan of stringing lights in the tree so the fact that it's already done was a huge win!
I was surprised by the size of the Christmas decor department in Canadian Tire – it's HUGE. They've made it easy to decorate your tree with so many beautiful ornaments in the same colour category. You don't need to be great at decorating to pull together a gorgeous cohesive Christmas look because they've done that for you. My favourite pieces were the white and arctic teal (all the rage this year) CANVAS collection ornaments. Austin said the teal reminded him of Frozen so of course he was excited to load up our cart with decorations in that colour. We chose to use the snowflakes, beaded balls, pine cones and ball ornaments for our tree to give it a glam and outdoorsy feel. For all of the moms reading this as well – the ball ornaments look like the glass balls but they are plastic – awesome option if you have young children! Max loves to take them off the tree and throw them so I'm thankful for these haha!
What colour will you be decorating your home this Christmas?