Well, I just arrived back from a quick trip to Vancouver (less than 48 hours) and the weather has gone from warm to brisk in a matter of a few days. While so many people wish they were still basking in the heat of summer I find myself loving the cool crisp air, its so refreshing! Not to mention I get to break in all of my new cozy knits, which I've been dying to do for weeks.
With Thanksgiving just around the corner, I thought I'd share with you a quick DIY hostess gift. I like to bring a little something as a thank you to whomever is hosting our family dinner. I know typically people opt to bring a nice bottle of wine but why not do something different? And this is so easy! Check out the tutorial below in photos and a quick video!
If you have any DIY's, tips or tricks when it comes to your home, sports and recreation, tools and hardware or the outdoors then you should enter Canadian Tires #YouGotThis contest for your chance to win up to $5,000 in Canadian Tire gift cards!! Yes, you read that right! All you have to do is enter your photo or video HERE, showing how you do an every day job in any of those categories and voila, you're entered! But hurry because the contest ends on October 6th!
Check out my video below for the DIY hostess gift tutorial and remember, #YouGotThis!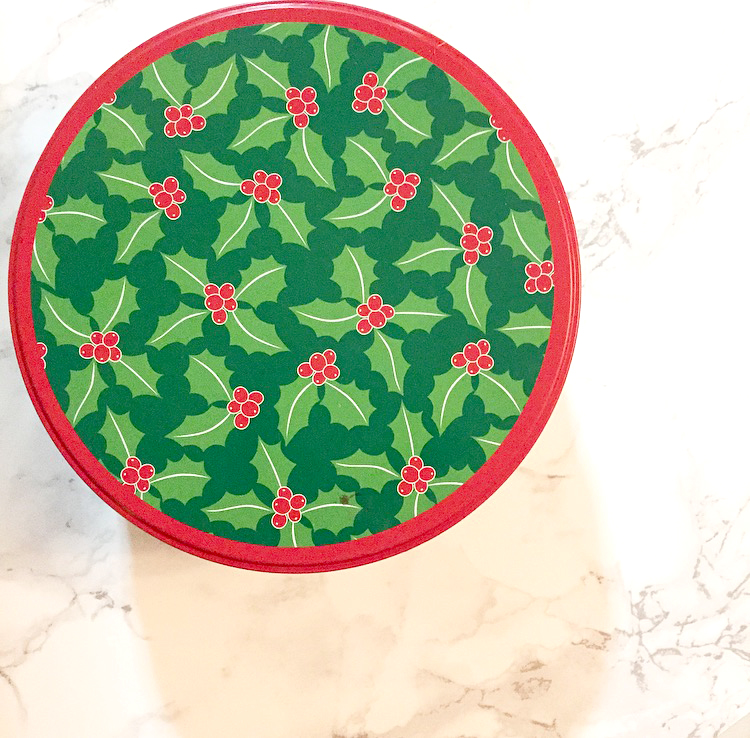 Repurpose a tacky cookie tin into a beautiful hostess gift.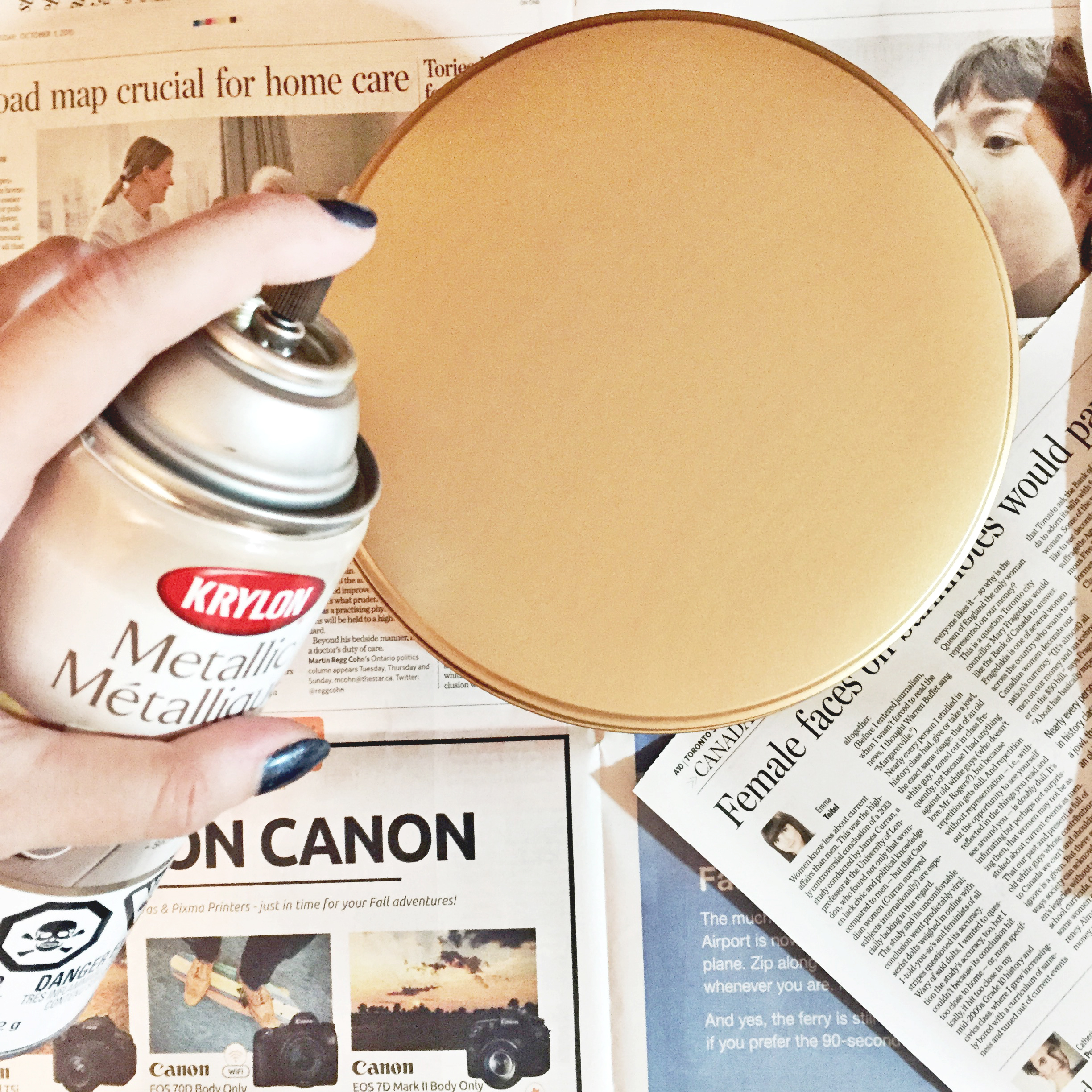 Spray paint the cookie tin in round circular motions, about 12 inches from the surface. I chose to use gold paint but any colour will do. Let dry for 10 minutes.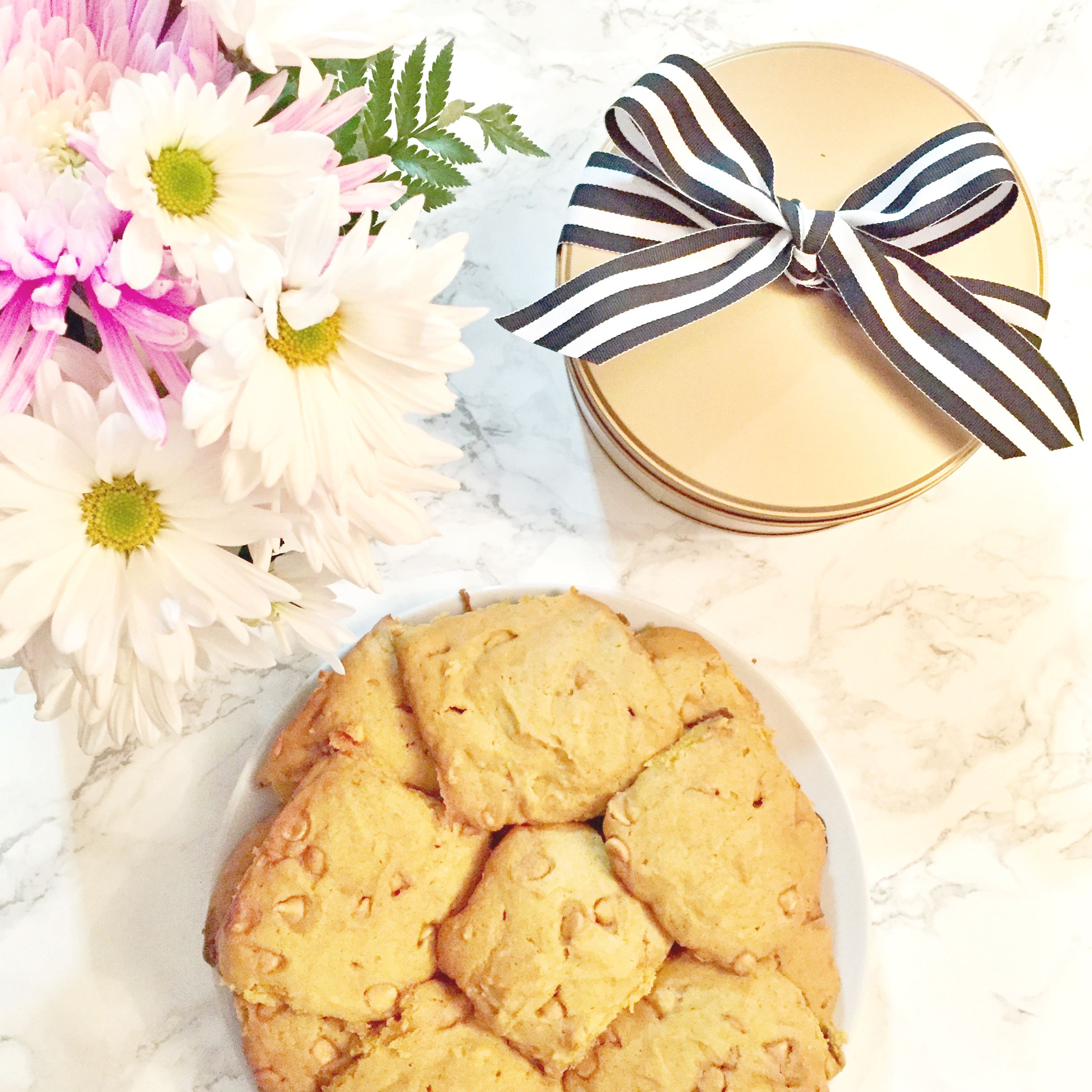 Fill the tin with cookies or small personalized items for your host. Finish off by tying a bow around the package with modern, thick ribbon. It's as simple and easy as that!