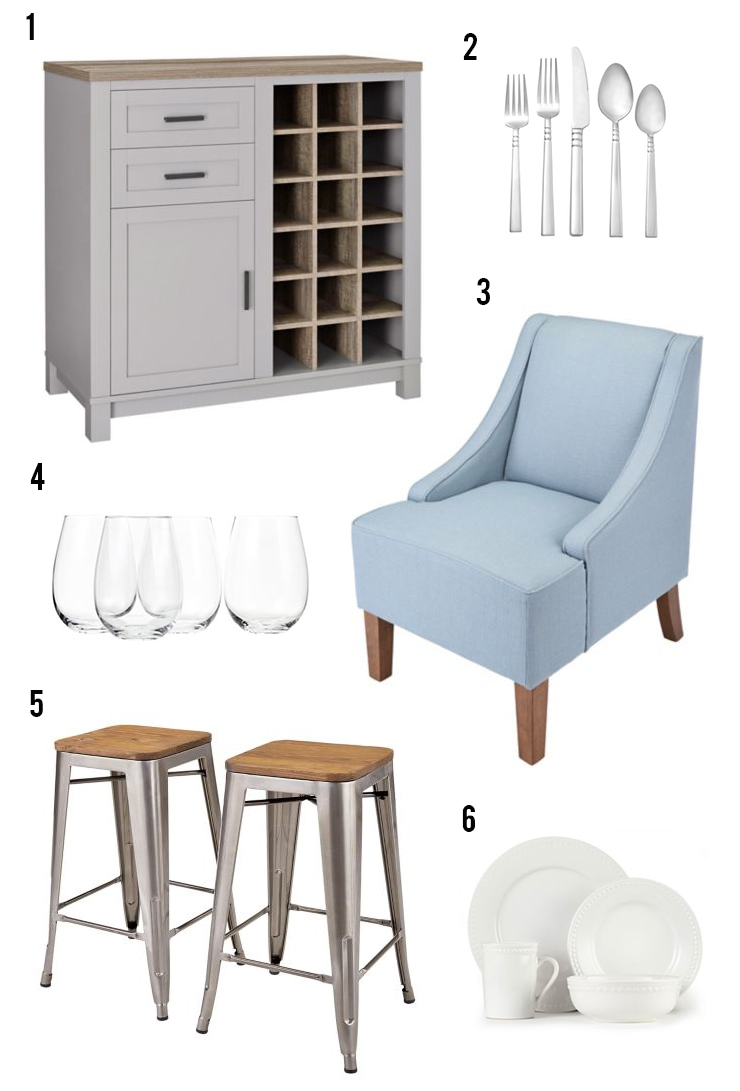 The last few months have been VERY busy. Cory has been working six days a week and typically gone for about thirteen hours a day so it has just been me running after our three wild little monkeys. We love soaking up any time we can with him and though Sundays typically consist of running errands and trying to catch up, we try to make the best of it. Cory had to run into Canadian Tire to grab some new tools and while he says he will be a quick five minutes, I know better…he's a guy's guy and could be there for hours! So, we all went and of course…I ended up in the home decor section.
As you can see in the above layout, I instantly fell in love with the Urban Farmhouse line in Canadian Tires My CANVAS Collection. I love that they've made so many pieces that come together to make a gorgeous space without feeling like you bought a furniture "set" that's matchy-matchy. Also, the white, greys and blues are very on trend in home design right now. Here are a few of my favourite pieces that I plan on incorporating into our space:
1. CANVAS Camden Beverage Cabinet
4. CANVAS Stemless Red Wine Glass Set
5. CANVAS Wood Metal Bar Stool
6. CANVAS Skyler Stoneware Dinnerware Set
Urban farmhouse not quite your style? Well, lucky you! Canadian tire has also created a Formal Mix and Tailored Rustic line as part of the CANVAS collection that just may tickle your fancy! Be sure to check them out, I have no doubt you'll fall in love. Who needs an interior designer when they make it so easy to style yourself?
Contest
What are your thoughts on the CANVAS collection? Which look best suits your decor style? Enter the contest form below and you could win a $250 Canadian Tire Gift Card! You could use that to start outfitting your home with the gorgeous CANVAS collection!