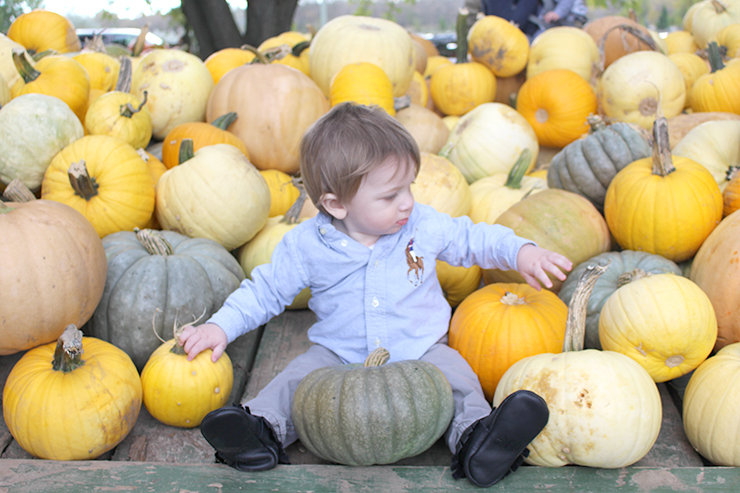 (Max in a pile of pumpkins, I love watching him discover new surroundings)
This weekend has been one to remember with lots of fun activities filling our days. My dad and I took the boys pumpkin picking on Saturday at Knox Farm. We had a great time going on tractor rides, running through the corn maze, face painting and eating a delicious pumpkin curry dish. I love going to this farm in particular because they have amazing treats you can bring home like pumpkin spice loaf, candy apples and butter tarts. Of course, after a long day of fun, we were all exhausted by the time we arrived home…my master plan – tucker the kids out for an awesome snuggle session and an early bed time.
Austin and I woke up on Sunday morning and we decided that the fun shouldn't stop there, so we went apple picking and enjoyed some one on one time. This has to be one of my favourite activities to do with my little man, we always share lots of laughs. Austin loved being my little helper and showing me how he can pick the perfect bag of apples, though he dropped half of them, he did a great job! We ended our time at the orchard in the petting zoo where we fed the goats and pigs, this was Austin's favourite part of the day.
Now, our weekend wouldn't be complete without enjoying our treats! Every year, after apple picking, we throw an intimate party with our family where we enjoy the desserts we picked up from our trip. On our way home from the orchard Austin and I popped into Target Canada to pick up some serving trays and decor for our family fun night. I was instantly attracted to the 'Oh Joy' party-inspired line for Target. There are so many bright fun colours with hints of gold and fun geometric patterns…I love throwing the perfect party and felt inspired to do just that! I filled my cart with just about every item available from 'Oh Joy' and headed for the check out. Usually, buying party supplies get's quite expensive but I was able to purchase everything for a very reasonable price!
On Sunday evening we gathered together and enjoyed some warm pumpkin spice loaf, candy apples, cider and delicious hot chocolate. I was happy to receive so many compliments on my new Target Canada finds, everyone loved the 'Oh Joy' party decor as much as I did, yay! We had such a fun evening as a family, just enjoying each others company and sharing some laughs. I cherish these moments and I hope Austin and Max grow up with fond memories of these weekends as well. Taking the boys on little outdoor adventures always makes for great family time – and this is what I'm #thankFALL for. My amazing family, I'm so grateful for my boys, I just love spending every second with them. What are you thankful for?
"If you want to turn your life around, try thankfulness. It will change your life mightily." – Gerald Good
Disclosure: I am part of the Target #ThankFALL influencer program run by The Influential Network. I am compensated for this post but opinions are always my own!
If you'd like the chance to go on a $250 shopping spree at Target Canada then be sure to enter below!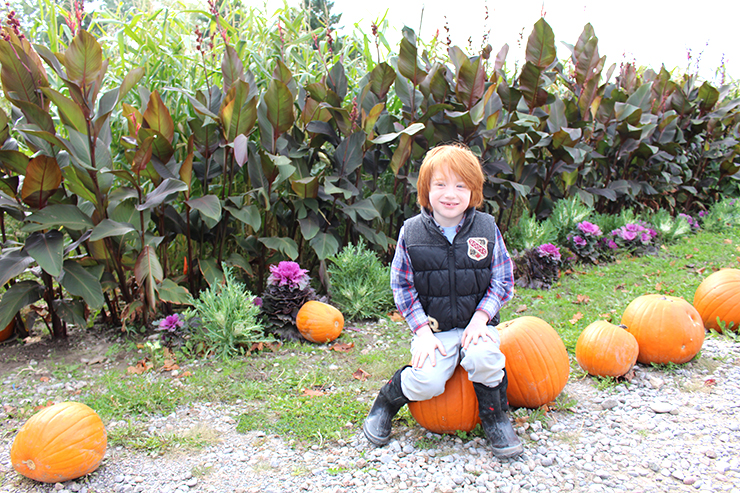 (Austin gearing up for a run through the corn maze)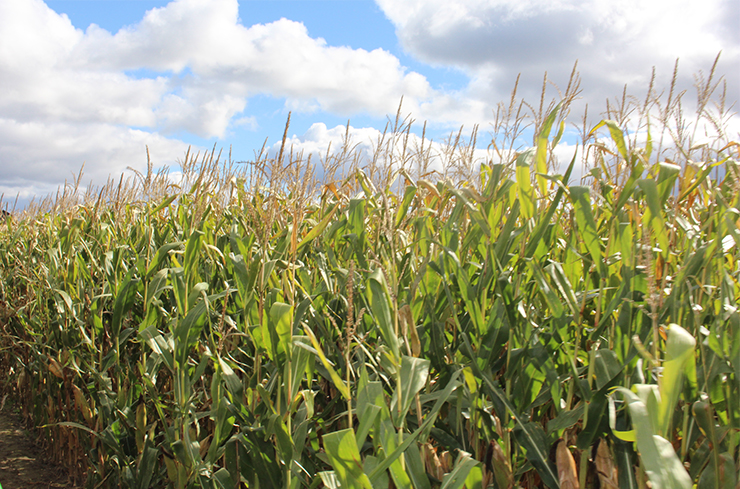 (Our view on the tractor ride to the pumpkin patch)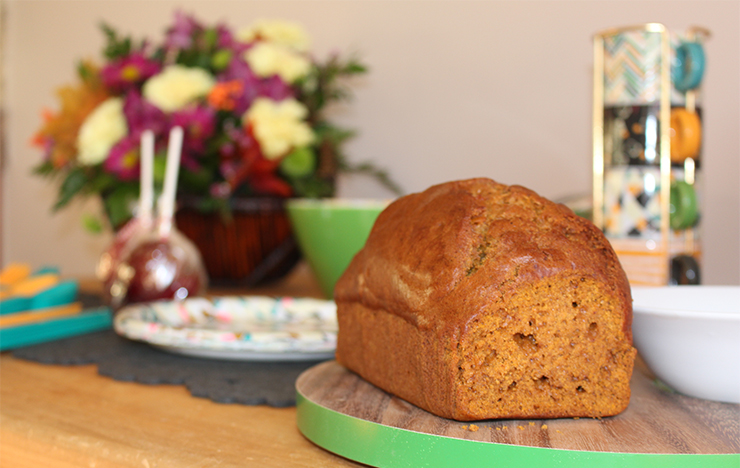 (Table decor – Targets 'Oh Joy' line c/o and pumpkin spice loaf)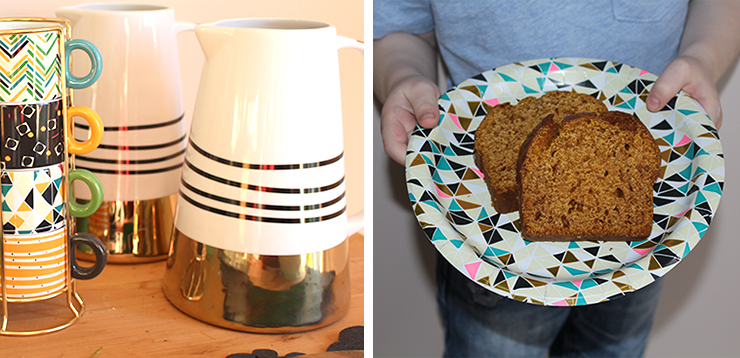 (Instantly fell in love with the 'Oh Joy' line from Target for party decor)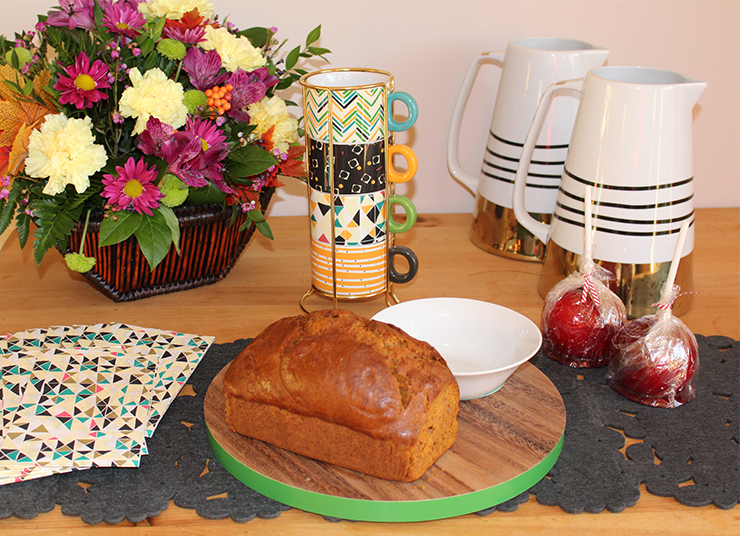 (Family fun after apple picking, tasty fall snacks with cider and hot chocolate)