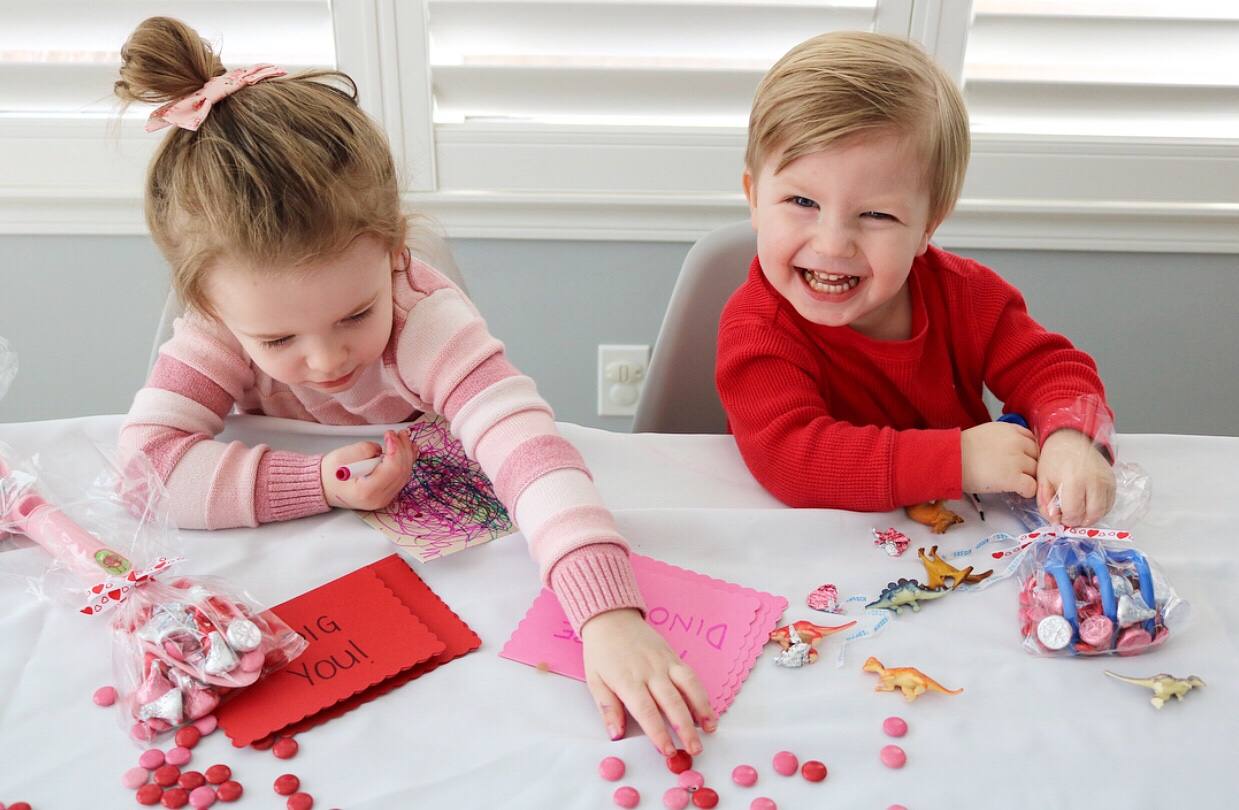 Are you a last minute scrambler when it comes to Valentines Day cards for the kids? Yup, me too, but not this year! My crafty friend Georgia convinced me that DIY Valentines are easy and affordable to make so I thought we'd give it a shot this year. They turned out really cute so we decided to share them with you incase you're looking for some last minute adorable and witty ideas.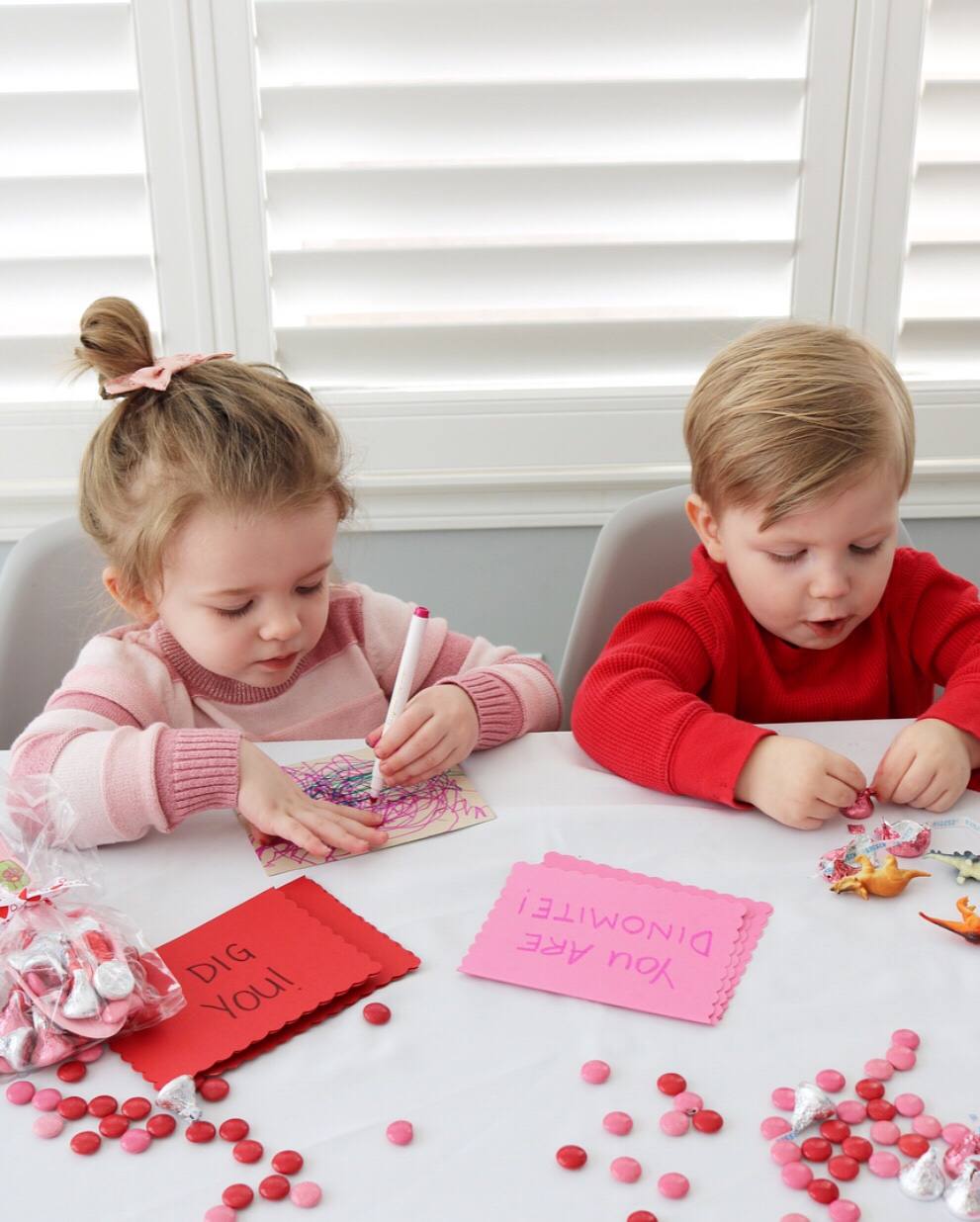 Georgia came over with the supplies and brought Zoe's little Valentine, Mason, to help us out. I think the two of them decided that eating chocolate and colouring on the table was much more fun than helping, but isn't that what you do when you're 2? They may not have been much help but they sure are cute!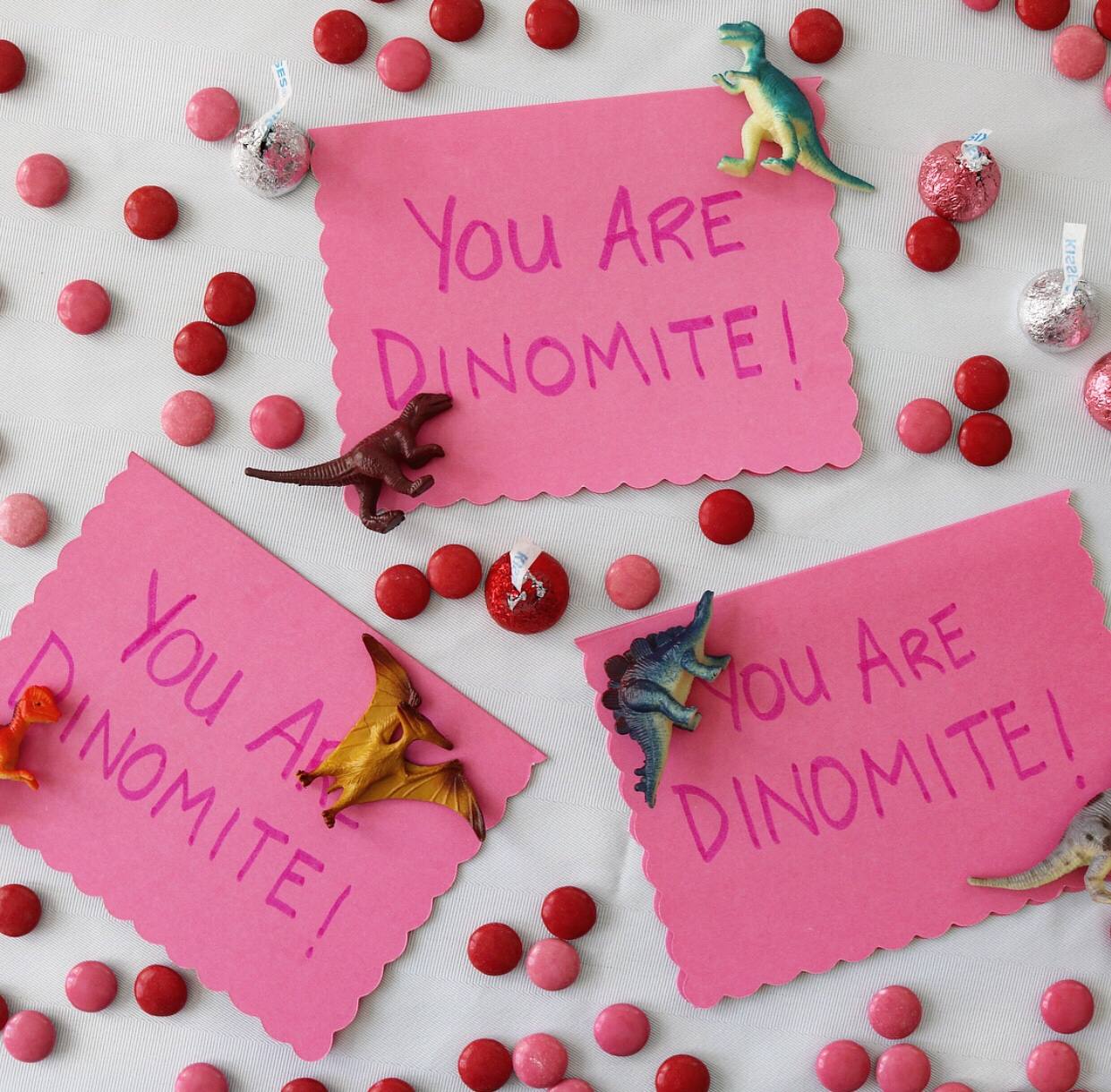 We made three different DIY Valentines Day Cards that are perfect for Daycare friends or school aged kiddos. They only cost between $3.25 and $20 and will definitely wow your little ones friends. I could just see Max being on the receiving end of one of these "You Are Dinomite" cards and being so excited to play with the toy dinosaurs. The pack of 20 dinosaurs can be picked up at the dollar store for only $3.25 and just think of how special this Valentine will be for the kids. It's a guaranteed crowd pleaser!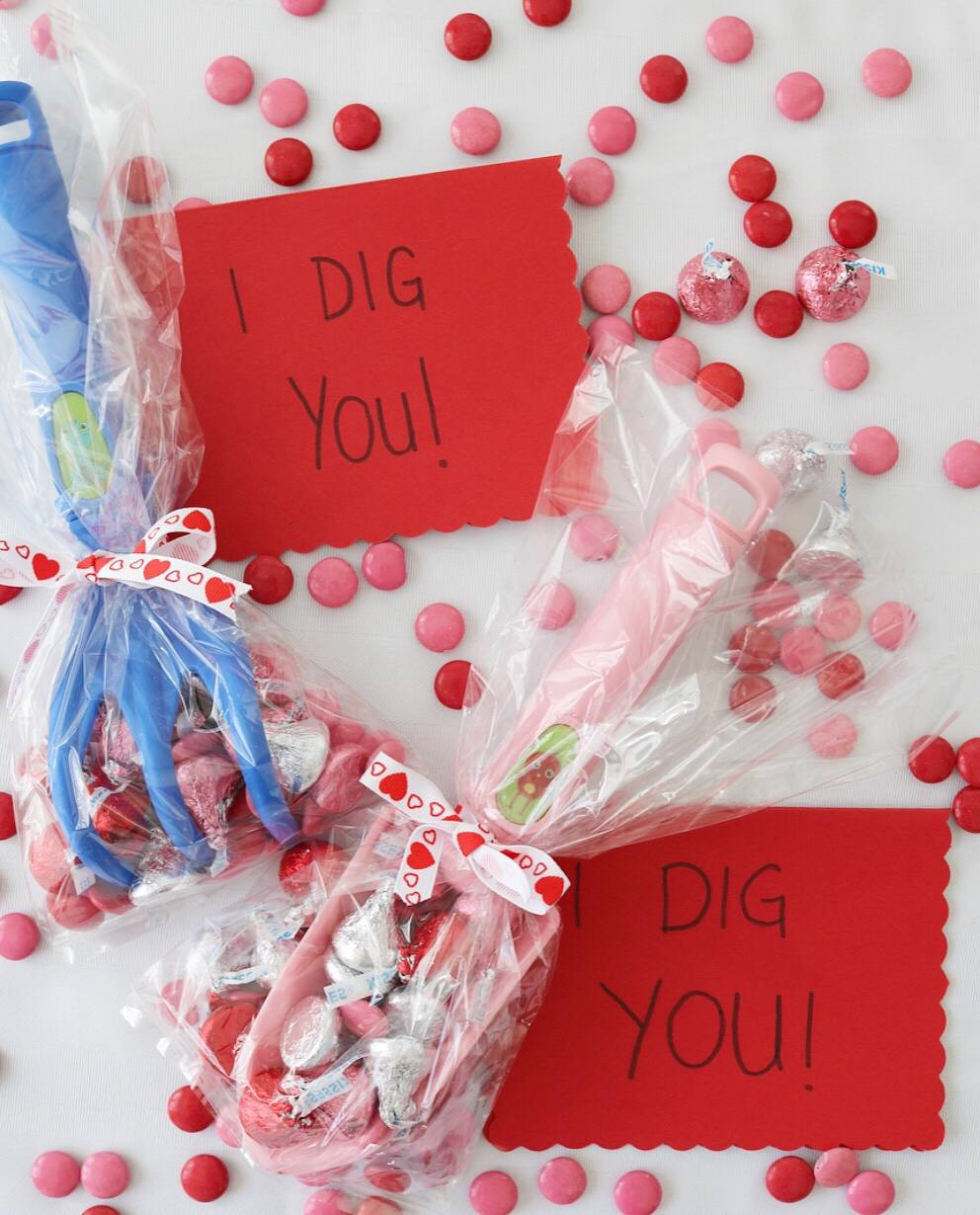 Next up are these cute "I Dig You" cards with a little shovel and a bag of candy…I mean, COME ON! Is this not so cute? The shovels can also be found at the dollar store for $1 each and you can pick up a bag of your favourite candies and clear baggies from Bulk Barn. You can make 10 of these cute Valentines for $20. Do you dig it? Ok, Ill stop haha.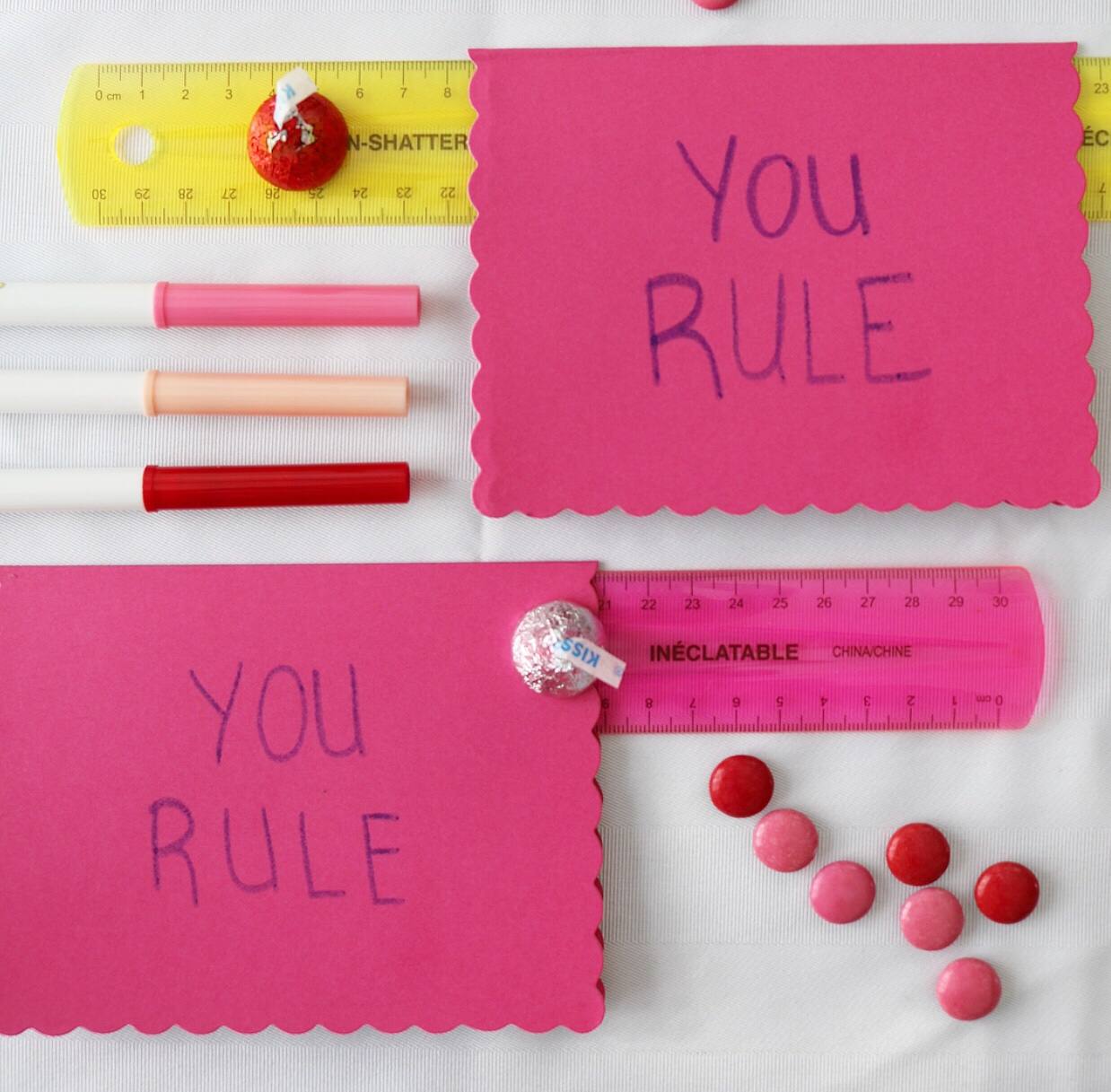 Our last Valentine idea is this "You Rule" card with a ruler tied to it. This is such a cute idea for your kiddos to make for their classmates. The supplies are only $2.50 each and it's a fun and unique little Valentine that will stand out amongst the rest.
What do you think? Would you try making these witty cards for your kids classmates? We'd love to hear your ideas too if you have any cute ones, leave them in the comments below. I think Georgia has officially convinced me to do all things DIY from now on. You have to go check out her blog Extra Sparkles Please for lots of other great DIY projects AND you can also give her a follow on Instagram for cute snaps of her adorable boys and lots of laughs – she is HILARIOUS.