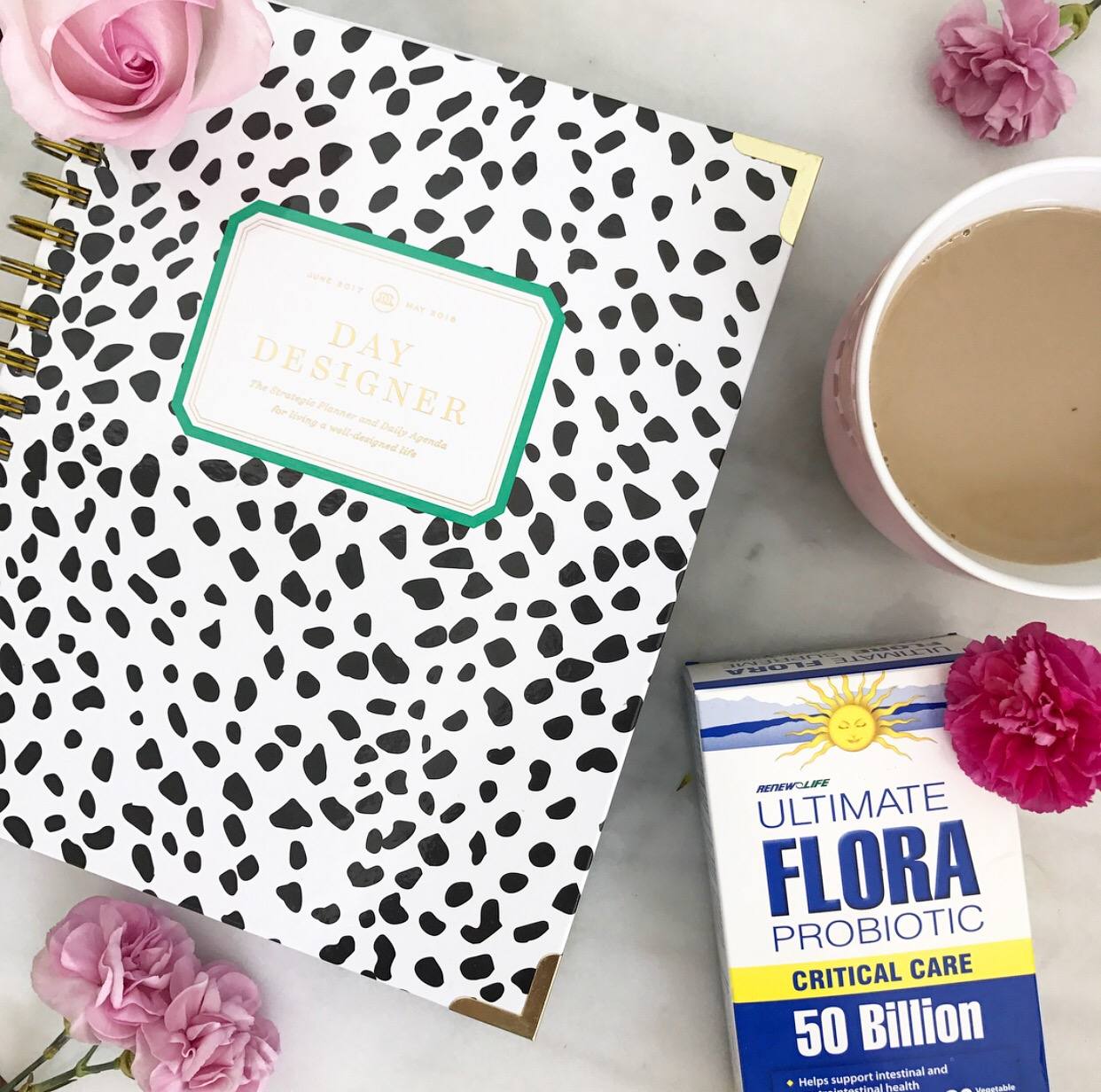 As you know, I've been on a health and wellness kick this year and it's been less about weight loss and more about my overall health. I've been working out, allowing myself to have "me time" every day and eating healthy. I've just recently started using this Ultimate Flora Probiotic which is helps boost your immunity to aid digestion, and now, research shows, there is a strong link between taking probiotics, and glowing skin as well as maintaining a healthy weight. I'll have to report back in a month or two and let you know how I'm feeling and what benifits I'm noticing from using the product!
I wanted to try the Renew Life probiotic because they are the leader in digestive health care, with a roster of products, from Fiber to Cleanses and Probiotics, aimed at helping optimize your health. I've heard positive feedback from friends who have used the brand before so I'm looking forward to seeing how I'm feeling once I've been using it for a few weeks.
Have you tried their probiotic before? I'd love to hear what you thought of it and any other health tips and product recommendations! I'm just starting to take vitamins as well so I need all of the tips and reco's!