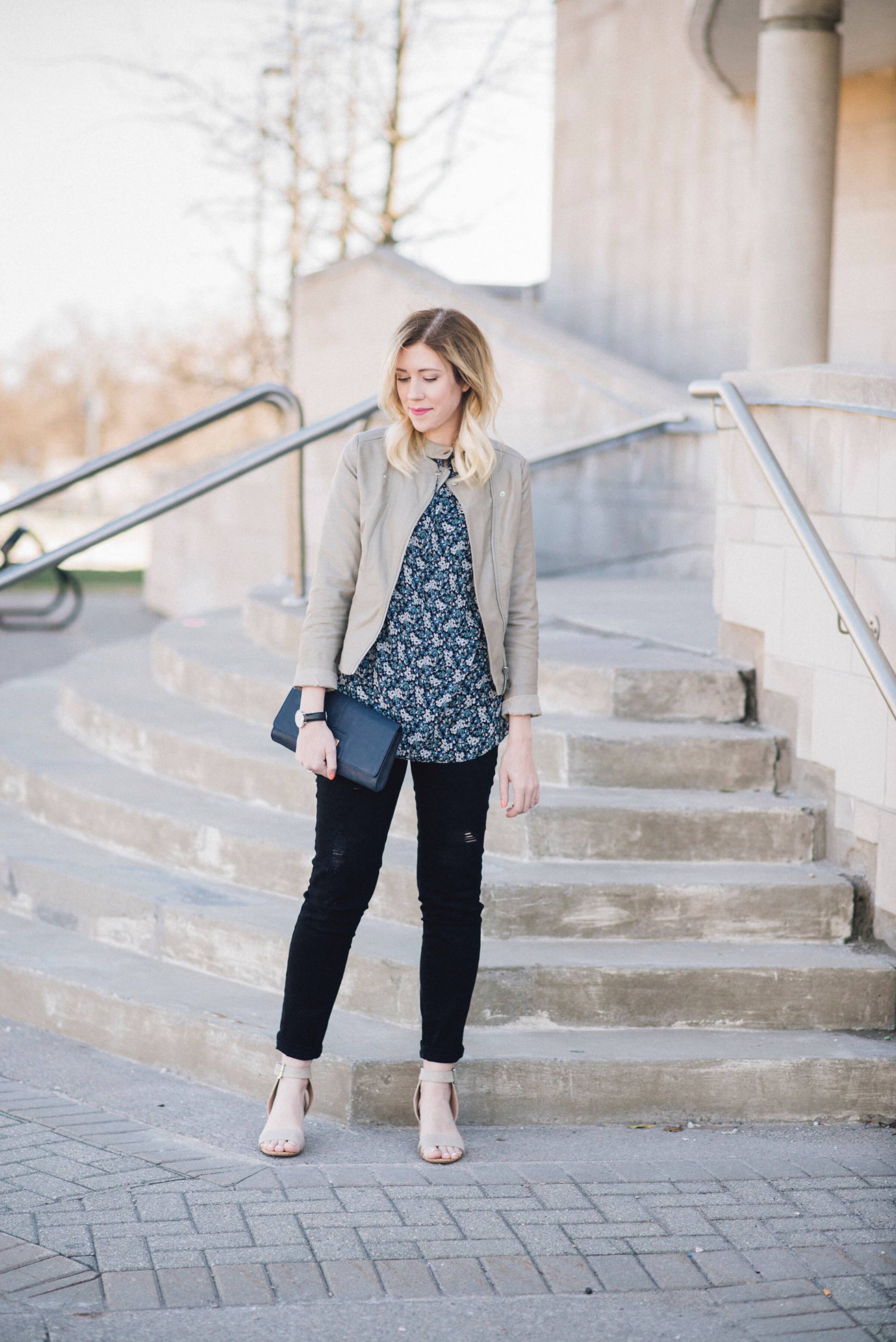 It's finally the long weekend – yay! We have so many fun things planned with family and of course, some fun with the kids. The weather is so beautiful right now so I've been reaching for my new Spring faux leather jacket from Sears Canada's new private label line! Isn't it cute? I love the light neutral because it pairs well with everything. But the Sears Private label line isn't the only new line you'll find in-store. The Cut at Sears is Sears Canada's new off- price retail division that offers designer label fashion and home decor for 30-60% less. The rest of my outfit is from there believe it or not!
I love this breezy bohemian top and distressed black jeans. They're so unbelievable comfortable, I'm going to try and find them in a few different washes. Sears new line The Cut has so many gorgeous pieces, the quality is great and the price point is even better. I had a hard time deciding on just one outfit.
I love shopping The Cut at Sears because it's a bit of a treasure hunt, there are so many great finds and new brands and designer labels added all of the time! Have you been in recently to check out their new clothes? They have everything from Men's, Women's and kids; plus sizes to petite and more! I especially love the shoes, can we just talk about these gorgeous neutral ones I'm wearing? I have a feeling these will be my go to all summer long.