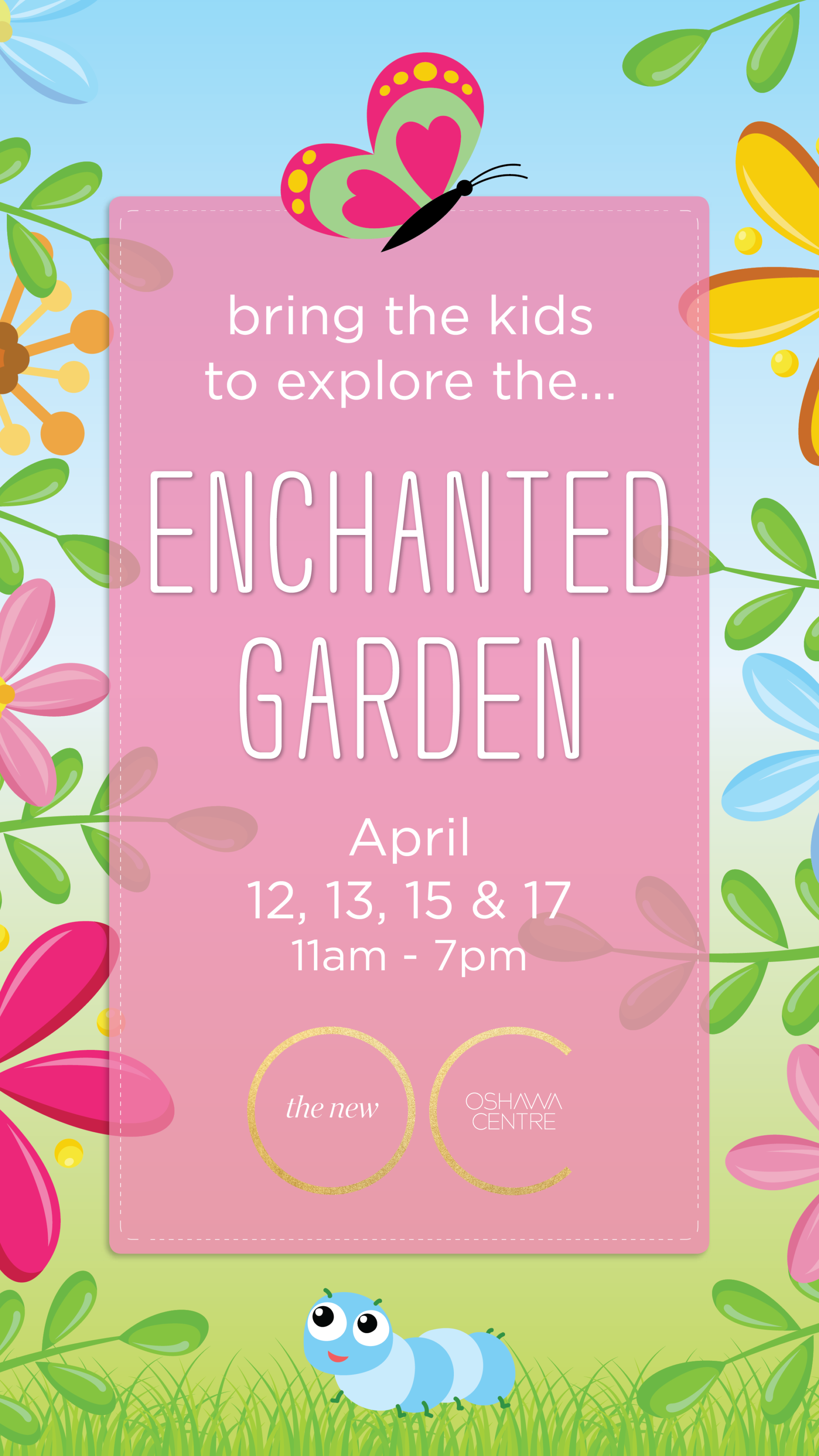 Hey guys, have any family plans April 12, 13, 14 & 17? Come have some family fun at the Enchanted Garden in the Oshawa Centres centre court, just in time for Easter weekend! It's an interactive experience that is great for all ages and one the whole family can enjoy. Parents will be invited to bring their kiddies to explore the OC Enchanted Garden 11am to 7pm on the days listed above!
The outside will be adorned with beautiful 3D flowers and will be made to look like a grassy knoll. With bridges, ponds and magical paths inside kids will be delighted throughout! Characters including Lady Bug, Bubble Bee and Dragon Fly will also be part of the fun! We are encouraging kids to come dressed in their favourite costumes! How fun? At the exit, families will be treated with branded bunny ears, chocolates (courtesy of Lindt), and they'll have a chance to capture the memorable event with a photo!
And guess what? There will be a daily contest for 2 x $100 OC gift cards per day when you visit the OC Enchanted Garden and sign up for the OC Newsletter! AND 2 x grand prizes of $1000 shopping sprees!! Say whaaaaat?! The contest will run April 10 through to April 24. Good luck!