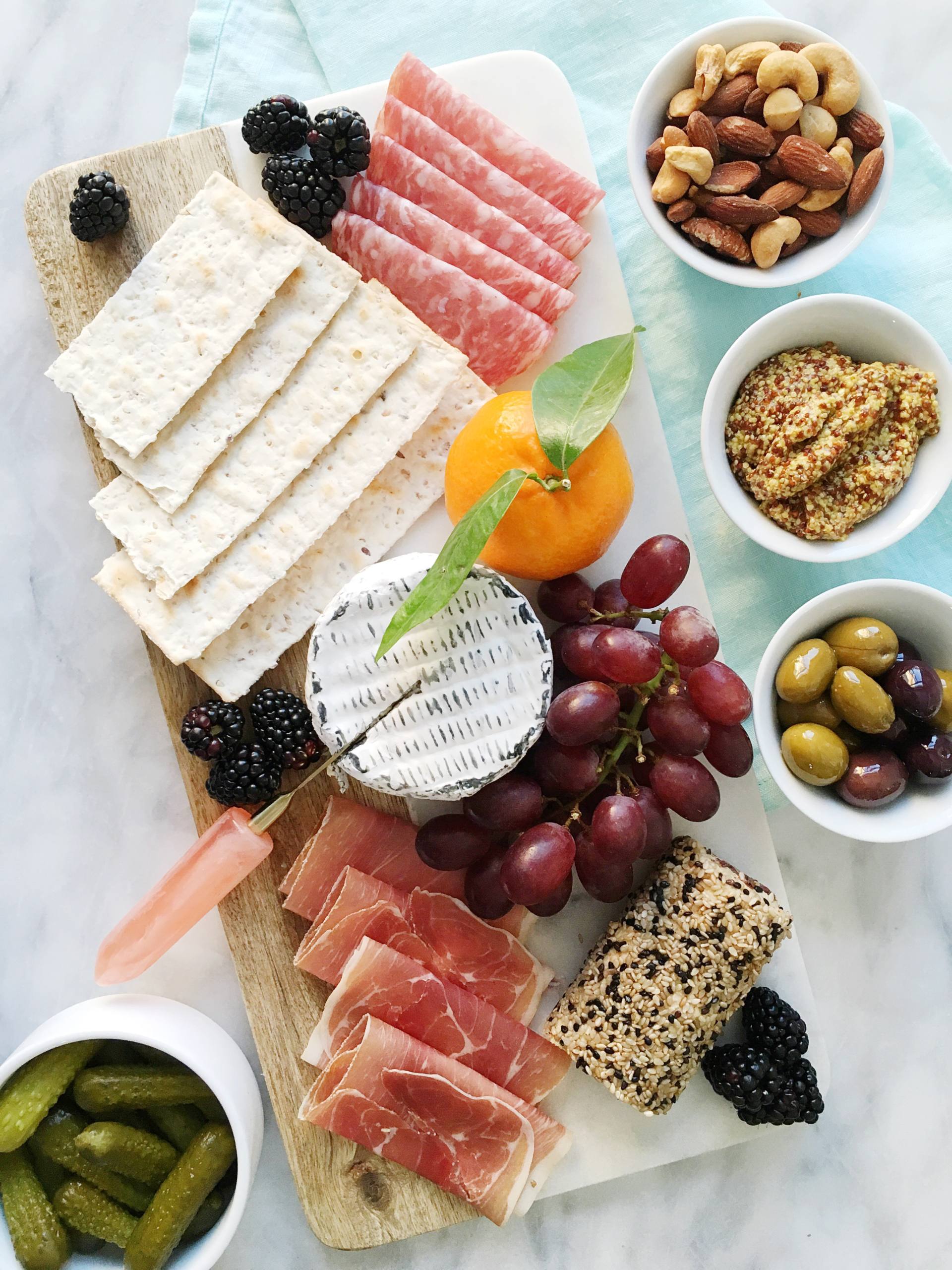 Family traditions are always something I look forward to over the holiday season. While I love the traditions we had growing up with my family, now that I have my own kids, I've enjoyed creating some new ones of my own. When I was little on the days leading up to Christmas we would watch all of the Christmas specials as a family. I enjoy doing the same thing with my kids but we usually make a day of it on Christmas Eve and binge watch the episodes all at once while enjoying lots of festive treats. 
No family tradition is the same without food, am I right? I think most holiday entertaining is centred around food this time of year. With a little help from President's Choice® I've created one heck of a charcuterie board to enjoy with my family this year. It's so easy to make and PC® Insiders Collection™ has so many tasty items the whole family will enjoy. 
I like a good mixture of sweet and salty when assembling a charcuterie board. For this one I paired the PC Sea Salt Organic Multi Grain crackers with their Cendres Des Anges Triple Cream Brie…to DIE for by the way. I've added some grapes and blackberries to bring a little sweetness to the dish. The PC Olive Tapanade Hummus Role Chickpea Spread on the right side is SO flavourful and is also perfect for spreading on the crackers. Adding a few tasty meats like salami and prosciutto finishes the board off nicely. This is seriously so easy to make. It didn't even take ten minutes to put together and something we all enjoy snacking on while watching our favourite shows on Christmas Eve. What are your favourite holiday traditions. Do you like to incorporate some new with some old?