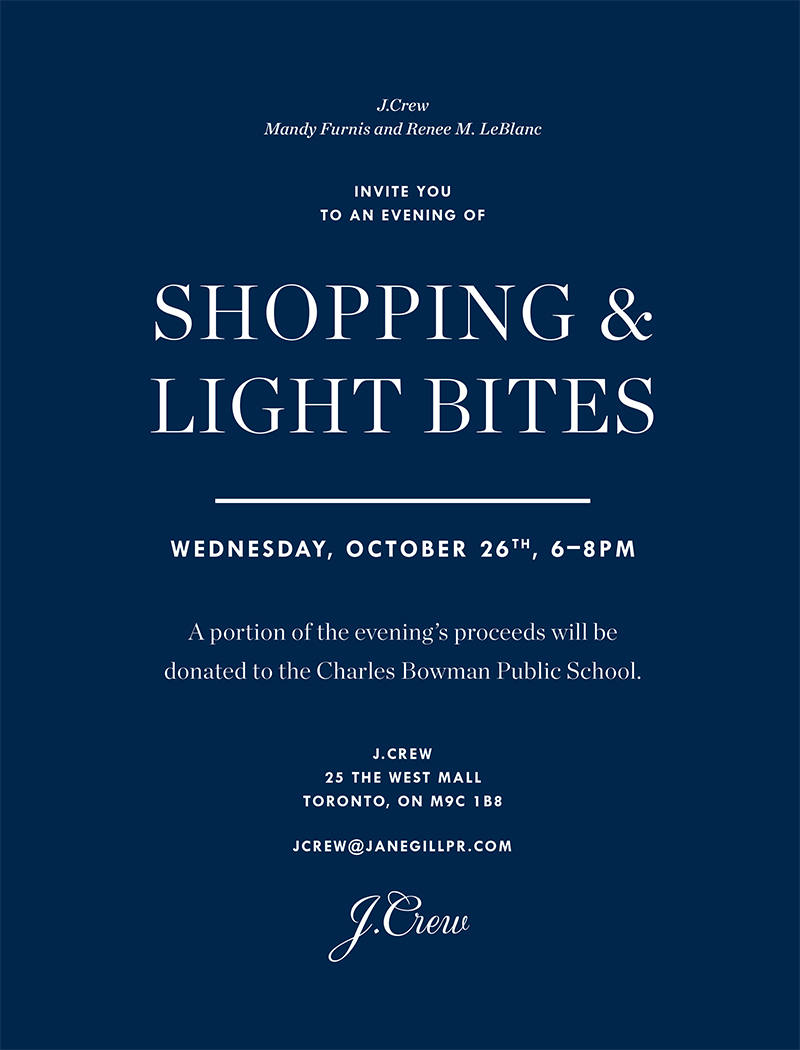 JCrew is a brand that I have fallen absolutely in love with over the years. They're known for colour blocking and pattern mixing which constantly has me feeling inspired to step out of my comfort zone and try something new. They also have some pretty fabulous shoes, also known as "shiny ponies", that every girl needs in their closet.
If you didn't already know, JCrew has a kids line called Crewcuts for children aged 2-14. We bought Max a winter jacket from the Crewcuts collection last year and got so many compliments on it. They also have clothes with "Max the Monster" on them (how fitting for my little guy, haha) keeping their clothes fun and playful for kids!
I'm so excited to be working with JCrew along with my friend Mandy on this this fun event which is in support of a great cause! Part of the evenings proceeds will be donated to the Charles Bowman Public school and given to the Foreman family. Their son Adam attends Charles Bowman PS with my son and has been diagnosed with cancer. We would love to help the family out so please RSVP and join us for an evening of shopping and light bites. You'll leave with some gorgeous new clothes and know you helped out a family that could use some extra love and support right now.
Please email: JCrew@JaneGillPR.com to RSVP.
We look forward to seeing you! xo