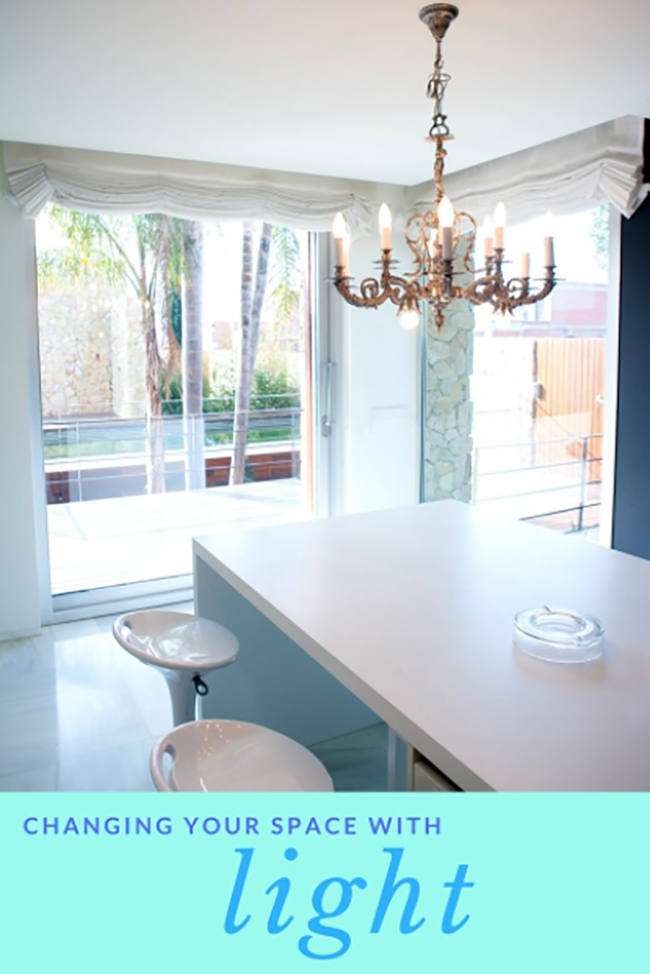 It's no secret that I'm a fan of bright, airy spaces where natural light just pours into a room. There is just something so inviting about a home filled with warm lighting. It can have a huge impact on how big or small, bright or cozy a room feels. Natural light can be a great mood elevator too so let sunlight brighten your room whenever possible and try not to block it! A great tip I learned a few years ago is to install and use dimmer switches whenever possible, they will help you save energy and money…money that can be put towards new beautiful light fixtures. By replacing ordinary lighting with decorative fixtures (especially energy star certified light fixtures), you can really change the feel of your room and make it much more inviting.
With better light quality you can make your home more comfortable. There are specialty LED bulbs available that can burn any colour and temperature, how cool is that? LEDs are not hot like traditional bulbs and reduce the amount of times you have to change bulbs in hard-to-reach areas. Cory is the bulb changer in our home, he likes to slowly get around to it rather than replacing them right away when they burn out. Using LEDs that last 25x longer than traditional bulbs have been a huge win here! Less changing and less nagging for Cory haha.
It's really important for consumers to be aware of the many things they can do to lower their energy use. Being energy efficient reduces costs: The less energy used, the less you pay. I don't know about you but I'd rather spend my money on decorating our home or buying those shoes I've been eyeing!  A more comfortable house, convenience of not changing lights and more usable space are just some ways being energy efficient can benefit your life.  
I recently watched this great video about how a cupcake shop upgraded their lighting and made the shop much more enjoyable for both their customers and their employees!
For additional information and incentives please visit powerwhatsnext.ca. You can also follow along on social media:
Hashtag: #PowerWhatsNext
Twitter: @SaveonEnergyOnt
Facebook: https://www.facebook.com/saveonenergyFORHOME