The Oshawa Centre expansion is almost complete which means LOTS of job opportunities are coming to Durham Region! If you haven't already heard, there is a career exhibition this weekend at the Oshawa Centre – Saturday, August 13 from 10am to 6pm. There will be up to 60 retailers on site accepting applications and conducting interviews on the spot. All you need to bring : one piece of photo ID and an up-to-date résumé.
Here are a few of the employers that will be at the career exhibition: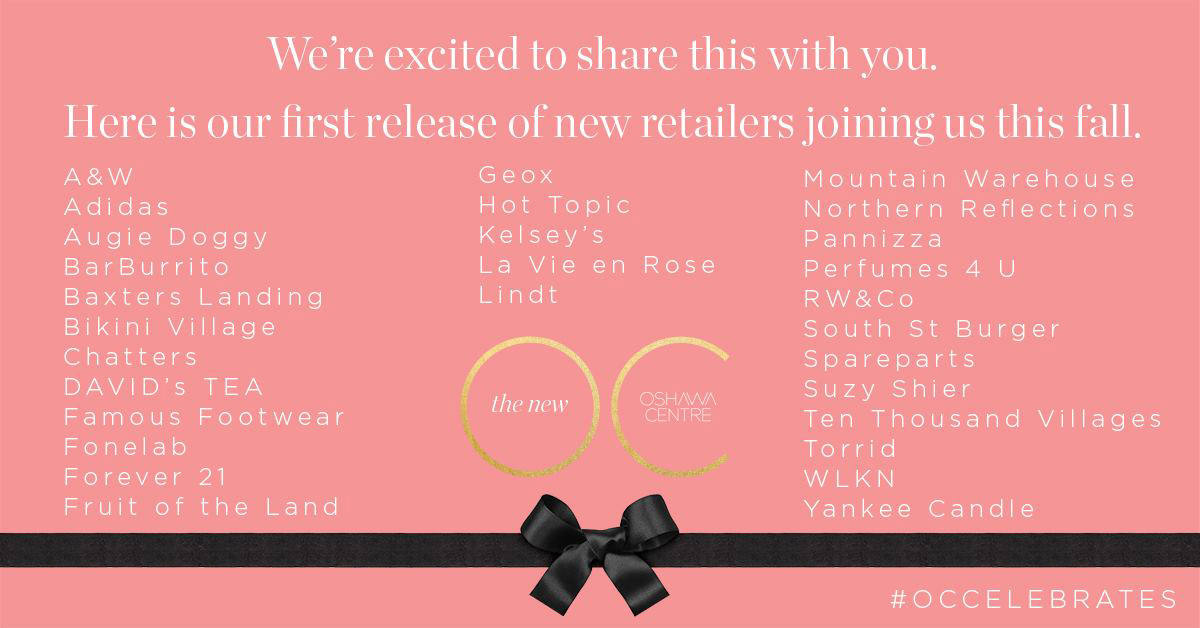 For job seekers that are unable to make it to the career exhibition, Oshawa Centre now makes applying for jobs even easier with the implementation of the WIRKN app, which allows prospective employees to search and apply for jobs directly through their mobile device. Job seekers can simply download the app and search 'Oshawa Centre' to find hundreds of openings. They can apply directly through the app by completing a WIRKN profile and recording a video application. Visit the WIRKN kiosk at the career exhibition to get started.
The Grand Opening of the Oshawa Centre expansion is September 29 so be sure to come check out the new stores and take part in the fun activities we have planned!
You can find more information and a full list of retailers here: www.oshawacentre.com